Monday, March 25, 2019 @ 12:09 PM
ATTENTION: Major social media outlets are finding ways to block the conservative/evangelical viewpoint. Click here for daily electronic delivery of The Stand's Daily Digest - the day's top blogs from AFA.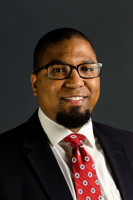 Abraham Hamilton III
General Counsel/Radio Host
MORE
Imagine a man, esteemed in the community, coming face to face with a life-altering event.  His only child, his twelve-year-old baby girl gets sick and is dying.  A crisis of belief ensues.  He's always been the one others sought out in their time of difficulty.  But now, he's the one in need. 
He hears about a cure that could possibly work for his little girl.  There is a chance she could be saved.  But, this cure is only accessible through one source, one physician.  He's heard about this physician's curative abilities.  He's seen people talk about how they have been healed.  Finally, the physician comes to town.  Upon arrival, this dedicated dad throws himself at the physician's feet.  "Doctor, doctor" this father laments, "please come to my house!  I have a twelve-year-old daughter, my only child, and she is dying.  But, I know you can cure her.  Would you please come to my house to save her?  I'll do whatever you want.  I'll give you whatever you want" the father exclaims.  The physician agrees and accompanies this loving father toward his home. The good doctor and the daddy are on their way to heal daddy's little princess.
Oh, what relief for this father.  What joy at the thought of his healed daughter.  Her suffering and his own anxiety, are about to be dealt with for good.  But, as the dad and doctor travel, throngs of people surround them.  Noise of the doctor's fame has spread like wildfire.  As the dad and the doctor walk, the crowds close in upon them.  And suddenly, the doctor stops walking.  "Wait, what are you doing?" the dad thinks to himself.  "We're not that far from my house.  Why are you stopping?  What about my daughter?  We need you.  I need you!" 
This story is not fiction.  It is played out in Mark 5:21-43 (c.f. with Luke 8:40-56).  It is the account of Jairus' dying twelve-year-old daughter.  Interestingly, our Lord chose to intermingle Jairus' crisis with the woman with the issue of blood.  Here we have Jairus, a man of great social status, a ruler in the Jewish synagogue.  Generally, Jews in the synagogue were theologically opposed to recognizing Jesus as the Messiah promised in Hebrew Scripture.  But Jesus came to town with a "great crowd gathered about him." 
No doubt Jairus had heard the stories of Jesus' healings.  He'd seen people claim to have been healed by Jesus.  Surely, this great crowd of people weren't following Jesus for nothing.  He had cast the demon out of the Gadarene maniac and restored him to his right mind (Mark 5:1-20).  He told raging storm winds and rocky storm tides to "shut up and be quiet" and the storm stilled (Mark 5:35-41).  After that one, the people were so amazed they asked one another "who is this that even the wind and sea obey him?" (Mark 5:41).  And now, Jairus was racked by the reality that his only child, his twelve-year-old princess was sick and dying. 
There was no Medicaid, Medicare, or Obamacare available.  Everything he had tried had failed.  Would Jesus help him?  But wait, the only one who can stay death is God.  Is Jesus God?  Surely, you can imagine the internal crisis Jairus had to wrestle with.  Finally, he concluded his best option for his daughter was Jesus.  "Just as he's healed in the past, surely Jesus can do it now for my daughter… if only I get Him there in time," he must have thought.  Then, in the middle of this great crowd, he had thrown himself at Jesus' feet and pled "my little daughter is at the point of death.  Come and lay your hands on her so that she may be made well and alive".  Much to Jairus' relief, Jesus agreed and headed for his house.
As soon as Jesus started to Jairus' house a great crowd followed and a woman touched His clothes whereupon He immediately stopped walking and asked: "who touched my garments?."   What do you do if you are Jairus here?  What do you do when the answer to your prayers comes to a complete stop? 
Jesus' question, "who touched my clothes" seemed so ridiculous His own disciples said "you see the crowd pressing around you, and yet you say, 'who touched me?'"  Everybody was physically pressing in on Him as He walked.  Yet, Jesus recognized that something much deeper was going on than celebrity-paparazzi style harassment.  There was a woman who walked up to Him with fear and trembling and threw herself down before Him.  Consider Jairus here.  Think about his concern for his little girl.  What do you think he was doing while Jesus chatted with this woman?  "Hurry up lady.  We don't have time for this right now.  We have a life and death emergency." 
The woman went on to explain to Jesus that she'd been suffering for twelve years.  Wait a minute… how old was Jairus' daughter again?  This woman has been bleeding the exact same amount of time Jairus' daughter had been alive.  Coincidence?  I think not.  The woman continued to explain that her suffering could not be alleviated by medical professionals.  She spent all the money she had on physicians but the bleeding only worsened. But, just like Jairus, the woman had heard the stories about Jesus' power and thought to herself "if I only touch his clothes I will be healed." So she took the only shot she had, rushed into the crowd, touched Jesus' clothes, and was immediately healed.   
What was Jairus doing while this woman recounted her life long story?  She likely recited every detail.  Not to mention the cost of each doctor visit.  The Bible says she told Jesus "the whole truth" of her story. I can relate to the disappointment Jairus must have felt.  As he witnessed Jesus devoting His attention and empathy to this woman and her story, it is easy to imagine him saying "what about my daughter Jesus?  Doesn't she matter?  I mean, this woman is already healed, but my daughter is still dying." 
The day then darkened considerably as some people came from Jairus' house to tell him "your daughter is dead.  No need to bother Jesus anymore." This gives us another key insight.  Jairus was so confident in Jesus' healing power, he'd shared his faith-filled health restoration plan with other people in his house.  But now it was too late.  Jairus' sick twelve-year-old daughter was dead and what was disappointment likely turned into anger.  If Jesus had only gone straight to the house!  If only that woman wouldn't have stopped them!  These feelings certainly would have gripped me if I were in that position.  Jairus' faith and hope were most likely shaken hard by the news of his daughter's demise. 
Suddenly, as the people from Jairus' home were telling him about his daughter Jesus stepped in.  Overhearing what had been said, Jesus focused in on Jairus and said to him "do not fear, only believe." Only believe what?  How would that assuage Jairus' anguish?  It seems Jesus was telling Jairus to only believe what he had believed when he initially spoke to Him.  Only believe what originally caused him to ask for Jesus' help. 
Often in our Christian lives, we've heard all of the news of Jesus' ability.  We've seen the wonderfully happy people tell their well-polished testimonies about God's goodness and provision for them.  And then life punches us in the gut.  We get jammed in a situation where there are no options other than trusting God.  We muster up the faith and courage to say "okay God, it's in your hands."  Then, just as we've given it over to God the situation immediately worsens. 
It's in that moment, Jesus says to us "don't fear, only believe."  Believe Jesus is exactly who we believed Him to be when we put our trust in Him in the first place.  Believe that He can not only heal sickness but that He can raise the dead.  Believe that He is the resurrection and the life.  There is not one problem that cannot be subsumed in the omnipotence, omniscience, sovereignty, and grace of our God.  Sometimes, it seems that the obstacles before us are insurmountable.  Honestly, looking at our cultural decay and out of control government gets daunting at times.  But we cannot afford to live as though our God is small.  We still serve a God who parts Red Seas.  We still serve a God who enables 300 Israelites to vanquish the Midianite hordes.  Our God is still in the business of conquering giants at the hands of boys who recognize that we stand within the protective auspices of the true and living God. 
Jesus finally made it to Jairus' house.  He saw all the people weeping and causing a commotion. They had already started the grieving process.  He asked the mourners "why are you weeping?  The child is not dead but sleeping."  But the mourners laughed at Him.  Then He put everyone out of Jairus' house except Peter, James, John, Jairus, and his wife and went to where the child was.  He then took the child by the hand and said: "arise little girl."  Immediately she got up and began to walk around. Everyone in the house was overcome with amazement, except Jesus.  
Whatever you face may seem like its dead.  It may look like there are no answers.  But be encouraged.  Only believe.  Take comfort in God's glorious sovereignty and trust that His will is the best outcome for you.  The very thing that looks dead may simply be waiting for Jesus to say "arise."  Do not fear, only believe.
Please Note: We moderate all reader comments, usually within 24 hours of posting (longer on weekends). Please limit your comment to 300 words or less and ensure it addresses the content. Comments that contain a link (URL), an inordinate number of words in ALL CAPS, rude remarks directed at the author or other readers, or profanity/vulgarity will not be approved.