Friday, April 05, 2019 @ 09:25 AM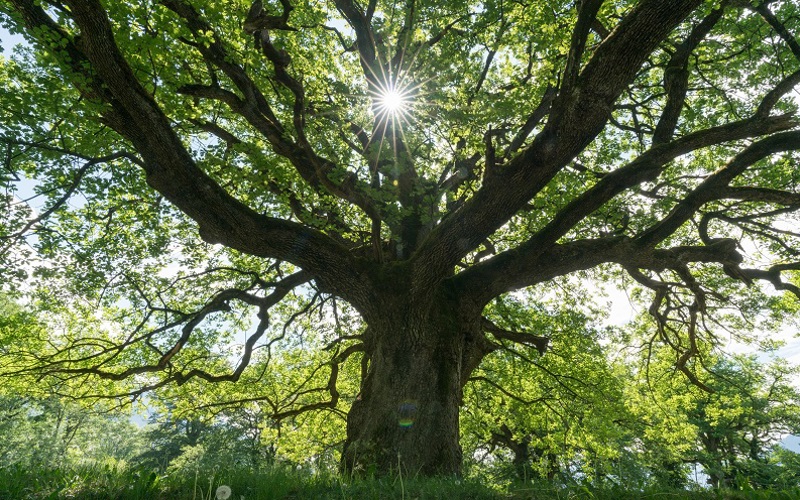 ATTENTION: Major social media outlets are finding ways to block the conservative/evangelical viewpoint. Click here for daily electronic delivery of The Stand's Daily Digest - the day's top blogs from AFA.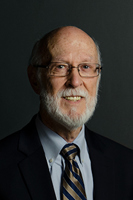 Randall Murphree
The Stand (Print) Editor
MORE
"You've got the theology of a tree-hugger!" The pastor's tone was clearly no compliment.
Matthew Sleeth, target of that judgment, had simply been offering to plant trees around the church. He was taken aback by the remark, and wondered, Did I do something wrong?
Sleeth, a medical doctor, told AFA Journal he had come to faith in his 40s. And as an eager young Christian, he took the Bible as his compass to find God's direction for his life. He was intrigued with the role of trees throughout Scripture and God's command that man care for His creation.
But what if my intense interest in trees is misguided? Sleeth questioned himself. Am I a fanatic? As always, he went to his compass. There he found his true north. What he found validated, even strengthened his gut feeling.
It also solidified his sense of a call to challenge the church to evaluate its stewardship of God's creation, specifically regarding trees, a term he uses to include all plant life, e.g. vines, grasses, vegetables, garden plants.
"Every important Bible character and every major event has a tree marking the spot," said Sleeth. "The Bible even refers to itself as a 'tree of life.' And we are called to be 'trees of righteousness.'"
Creation and stewardship
"Other than God and people, trees are the most mentioned living thing in the Bible!" Sleeth exclaimed. He pointed out that they're prominent from beginning to end, from their creation on the first page (Genesis 1:11) to the tree of life on the last page (Revelation 22:20)."
In his new book, Reforesting Faith, Sleeth explores what trees teach us about God and His love for us.
From start to finish, the book presents insights that become crystal clear – once the author has articulated them. One example is Sleeth's explanation that God often chooses small trees to reinforce grand principles. Think of Moses and the burning bush. Or Jonah and his vine.
"Trees are a symbol of how far God will go to show His love," he said. "Think about it; when you love your child, you'll get down on your knees to look him in the eye. That's what God will do – get down on our level."
Sleeth inspires and challenges with countless thought-provoking ideas that cause others to get it, to grasp the responsibility of Christians to be good stewards in every area of their faith – even caring for trees.
When first persuaded that God was leading him to step out and be a "tree advocate," Sleeth's startled response was much as Moses responded when God called him to lead Israel out of Egypt: Why me, Lord? I can't do this! Please send someone else.
"God put it on my heart years ago," Sleeth said, "but why me? I'm a doctor, not a botanist."
However, the call persisted, and he surrendered with passion. Today, he has emerged as a strong and respected voice in the Christian community at large to challenge it to take inventory regarding its thoughts and its actions toward stewardship of all God's creation.
"Without trees on earth, life on earth would be impossible," Sleeth said.
University of California-Santa Barbara (scienceline.ucsb.edu) summarizes the critical ways that animals and humans depend on plants: for food, for producing the oxygen people breathe, providing habitat for countless species of animals, and yielding material 
for building.
Crisis around the globe
Google the word trees, and one could be overwhelmed with the big stack of websites for organizations which aver that the decimation of forests worldwide is at crisis level. Consider a few of the alarming statistics:
Humans cut down 15 billion trees each year and replant 5 billion. (tentree.com)
Eighty percent of the world's forests have been destroyed. (onetreeplanted.org)
Every two seconds, humans destroy an area of forests the size of a football field. (onetreeplanted.org)
Certainly, there is adequate reason for concern. For Christians, add to that concern the stewardship element, and reality calls for reform.
The North American Forestry Commission says the U.S. has only about two-thirds the number of trees it had in 1600. However, fortunately, there's a sign of hope.
The U.S. began reforesting trees in the 1940s, and by the mid-1990s, the loss of forest land had leveled off. In fact, in 1997, the U.S. had about 766 million acres of forest land, and in 2012, that level remained the same – about 33% of the nation's total land area. That sounds like a lot, but there's still need for improvement. As a population grows, so grows the need for plant life.
Christian response
The faith community can step up its stewardship of the environment in simple ways. It got Matthew Sleeth ridiculed, but his example of offering to help assess needs and set trees and other plants on church property should not be a controversial issue.
"Parents and grandparents should plant trees with children," Sleeth said. "It's a tangible way to say, 'We believe in your generation.'"
Sleeth also recommends seeking out and working alongside others who may not wear the name "Christian." Is there a local group beautifying your neighborhood or main street? Are there larger groups whose principles and mission you can agree with? (See below.)
"First," Sleeth cautions, "we must know who we are. God is first." His next statement is a good rule of thumb when approaching any issue that culture may have forced into a stalemate of us-against-them, Christian vs. secular, conservative vs. liberal.
"We don't need to lead with our differences," he said. Build bridges. Be subtle, but be clear. Use humor. "Sometimes," he continued, "when I'm talking with a science professional who doesn't believe in God, I ask, 'Did you know you're doing God's will?'"
In one instance, he was working with a forestry professional who had two Ph.D.'s and was hostile to Christianity. Sleeth proceeded to engage with him on the subject of trees, they became friends with mutual respect, and eventually the forester came to faith.
"Now he's a foaming-at-the-mouth Christian!" Sleeth said.
Not a bad by-product for a man who just started out to save trees.
Blessed Earth
Dr. Matthew Sleeth founded Blessed Earth, a 501(c)3 nonprofit, to inspire faithful stewardship of all God's creation. Blessed Earth offers classes, retreats, educational resources, creation care stories, and other resources.

Dr. Sleeth's book Reforesting Faith will be available at retail and online booksellers April 16. Learn more at blessedearth.org or matthewsleethmd.com
(Editor's Note: This article was first posted on the AFAJournal website HERE)
Please Note: We moderate all reader comments, usually within 24 hours of posting (longer on weekends). Please limit your comment to 300 words or less and ensure it addresses the content. Comments that contain a link (URL), an inordinate number of words in ALL CAPS, rude remarks directed at the author or other readers, or profanity/vulgarity will not be approved.