Monday, April 29, 2019 @ 7:46 AM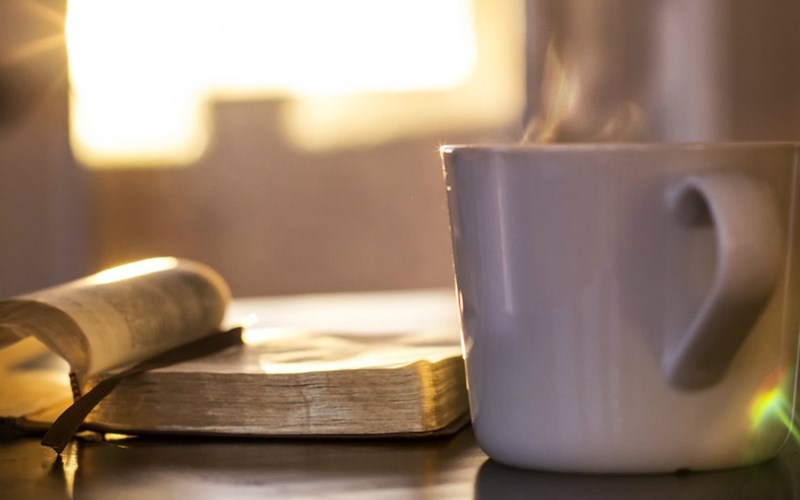 ATTENTION: Major social media outlets are finding ways to block the conservative/evangelical viewpoint. Click here for daily electronic delivery of The Stand's Daily Digest - the day's top blogs from AFA.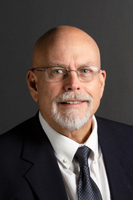 Rob Gardner
Retired AFA Staff Member
MORE
Monday
Trials Equal Growth
For you know that when your faith is tested, your endurance has a chance to grow (James 1:3 NLT).
We all go through our valleys in life.  We have many trials and tribulations as we walk through this world.  It's a part of our broken nature.  Stuff will happen.  We also must know that this "stuff" happens to everyone, even the strongest Christians will suffer in the valleys of life.
Satan hates a Christian and especially one that is truly following God's will.  That is why it's so very important to regularly read Ephesians 6:10-18.  These verses instruct us on how to fight the spiritual battle that rages around us.  We must be vigilant in prayer for ourselves and our fellow believers.  Prayer is vital, and we should be in a continual conversation with our Lord.
Be cheerful, brothers and sisters, as we fight the battles of life.  God has already won the victory for us through His Son and all we need to do is walk each day with our Lord, Jesus Christ.  Claim that victory!  Take one step at a time by the grace of our God.
Father God, help us to study Your Word and let us be strong in Your truth.  Instruct us on how to wage battle with the unseen world.  Show us how to strap on Your armor and how to be ready for war.  Thank You Lord Jesus, our King and our Savior.  Amen.
Tuesday
Our Burdens
"Then Jesus said, "Come to me, all of you who are weary and carry heavy burdens, and I will give you rest" (Matthew 11:28 NLT).
Are you tired?  Has life dealt you more than you feel you can deal with?  When we stand alone, we can be overwhelmed.  But when we ask Jesus into our lives, we have an Advocate that will battle with us.
Give your life to Christ today and never fight alone again.
Lord, thank You for being in this tough fight with us.  Help us to see the joy that you want us to see and help us to experience peace in the midst of any storm.  Lead us today by Your Holy Spirit.  In Jesus' mighty name, we pray.  Amen.
Wednesday
Praise Him Forever!
Praise the Lord!
I will thank the Lord with all my heart
as I meet with his godly people.
How amazing are the deeds of the Lord!
All who delight in him should ponder them.
Everything he does reveals his glory and majesty.
His righteousness never fails.
He causes us to remember his wonderful works.
How gracious and merciful is our Lord!
He gives food to those who fear him;
he always remembers his covenant.
He has shown his great power to his people
by giving them the lands of other nations.
All he does is just and good,
and all his commandments are trustworthy.
They are forever true,
to be obeyed faithfully and with integrity.
He has paid a full ransom for his people.
He has guaranteed his covenant with them forever.
What a holy, awe-inspiring name he has!
Fear of the Lord is the foundation of true wisdom.
All who obey his commandments will grow in wisdom.
Praise him forever! (Psalm 111 NLT).
I don't think I have to tell any of you, but I will anyway.  I love The Lord.  He saved me from sure spiritual death and as far as that goes, from an early, earthly death.  I thank Him every day for each new day that He blesses me with.  He died so that I might live, forever, for eternity, with Him.
The good news is, Jesus did this for you, too.  If you don't know Him, ask me and I'll introduce you to Him.  As far as that goes, any follower of Christ should be able to tell you about our Savior.  Just ask.  There is only one way to heaven – that is Jesus Christ.  Choose Him today!
Thank You Lord!!! Yes, we praise Your name.  Amen.
Thursday
God's Provision
Because of God's tender mercy, the morning light from heaven is about to break upon us (Luke 1:78 NLT).
God shows up and shows out when we are in our greatest time of need.  When we don't even ask for help, He is there, laying out a perfect plan.  Then He amazes us with His mighty presence in the midst of our troubles.
God is one step ahead of all our needs.  Sometimes that "one step" is not as close as we would like, but His timing is perfect and His glory will shine through what we feel is a dimly lit situation.
Lord God, we praise You name.  We love You and trust You to be ahead of us in all situations.  You are our God, and we are Your children, so please lead us and give us peace and comfort, no matter the situation.  Thank You, Jesus, Amen.
Friday
The Vine
"Yes, I am the vine; you are the branches.  Those who remain in me, and I in them, will produce much fruit.  For apart from me you can do nothing.  (John 15:5 NLT)
Jesus is (or should be) the center of our lives.  Everything should begin and end with His counsel.  We must weigh our choices in life as to what Jesus taught.  After all, Jesus is the beginning and the end of our faith.  He is where our roots should be solidly grounded.  Without His guidance, we will be lost.
Lord, we walk around searching for things to bring into our lives.  We look for girlfriends/wives, boyfriends/husbands, cars, boats, houses … etc.  We even try to self-medicate ourselves into feeling happy or content.  Lord God help us to come to the heart knowledge that there is only one true path to contentment, happiness, peace, and fulfillment which is having Jesus in our lives.  Help us to grow down deep in Your love, mercy, and grace.  Help us to grow deeper in Your word.  When we have a strong "root" system, we will have what we are looking for in life.  Help us Lord God.  We pray and praise Your mighty name today.  Amen.
Saturday
God Is Always Waiting for Us to Return
So he returned home to his father.  And while he was still a long way off, his father saw him coming.  Filled with love and compassion, he ran to his son, embraced him, and kissed him (Luke 15:20 NLT).
No matter what we've done, what sin we've committed, or how bad we've been.  Our heavenly Father opens His arms and welcomes us home.  Please take the time to read and re-read these verses of God's Holy Word (Luke 15:11-32).  I was a Prodigal Son, and I can attest, God is waiting on your return.
Also, take note in this scripture of the older brother, might you be like him?  Are you looking at your brothers and sisters as undeserving, just because you did everything right and they went astray?  Are you being a Pharisee?
Thank You, God, for all that You have given us.  We thank You for Your Son, Jesus Christ.  It is through Him and by our faith, we might be saved.  Praise God from Whom all blessings flow.  Amen.
Sunday
The Everyday Savior
"The Lord lives! Praise to my Rock! May God, the Rock of my salvation, be exalted! (2 Samuel 22:47 NLT).
Jesus Christ is alive and can be involved in your everyday life.  He is an everyday Savior, not just a god that shows up at Christmas and Easter.  Let Him be the center of your life, today.  Don't wait … in fact, what are you waiting for?  Are you waiting to get your life straight?  You can't get anything straight without Him.  You are just kidding yourself if you think that is possible.  
There is also the truth that Jesus comes to us as we are, but loves us so much that He will not leave us as we are.  Ask Him to come into your heart today.  Life and eternal life will change with Jesus.  If you try to make a life change without Christ, you might do good for a while, but sooner or later you will slip right back into the same ole, same ole.
Let Jesus be your King, today.  Are you tired of fighting this old world by yourself?  Tired of trying to overcome that addiction, alone?  Why?  Jesus will be there with you, you just have to ask Him to be there.  Do it.  Do it now; you will never regret it.
After all, my King Lives … He is alive and is part of my everyday life because He is an everyday Savior!
Dear Lord, thank You for being available 24/7/365.  In Your name, we give praise and thanks.  Amen.
Please Note: We moderate all reader comments, usually within 24 hours of posting (longer on weekends). Please limit your comment to 300 words or less and ensure it addresses the content. Comments that contain a link (URL), an inordinate number of words in ALL CAPS, rude remarks directed at the author or other readers, or profanity/vulgarity will not be approved.