Thursday, May 30, 2019 @ 6:45 AM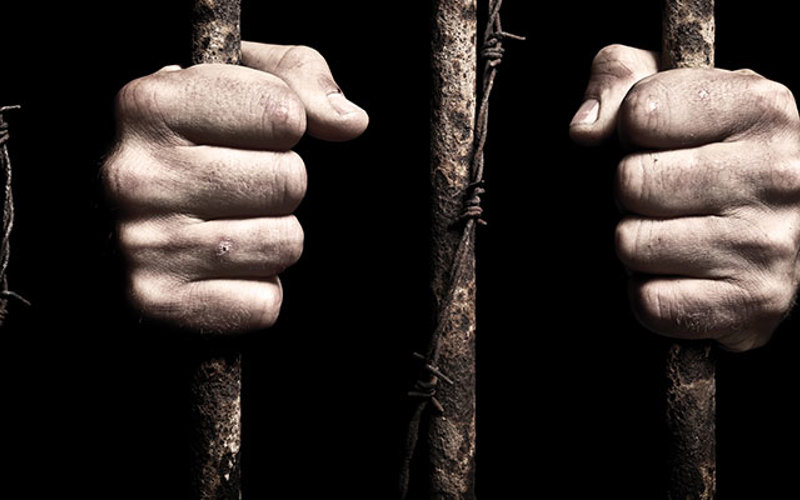 ATTENTION: Major social media outlets are finding ways to block the conservative/evangelical viewpoint. Click here for daily electronic delivery of The Stand's Daily Digest - the day's top blogs from AFA.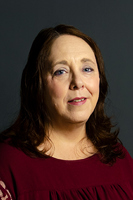 Joy Lucius
The Stand Writer
MORE
The four concrete walls of his dark, dank cell smell of stale sweat and human waste. Rusty brown stains from his blood discolor faded, tattered clothing. His solitude is almost palpable.
From outside his cramped cell, a cacophony of moans and intermittent screams intensify his fear. Soon, it will be his turn again, and he knows what awaits. Another interrogation. Another beating. Another chance to gain or lose his freedom. And ultimately, another opportunity to reject or defend his faith.
That impending moment of decision drives him to his knees.
"Dear Lord Jesus, thank You for Your presence, for Your continued strength to face what lies ahead. My life is Yours," he pleads. "Help me endure. Help me be faithful. And help me, even now, forgive those who persecute me."
____________________
He is one of countless, voiceless persecuted Christians scattered around the globe. Though his name and plight are unknown to most, one ministry, The Voice of the Martyrs, is determined to stand with him and with all Christians in the evil grip of persecution.
Founded in 1967 by Pastor Richard Wurmbrand, VOM is an interdenominational, nonprofit organization offering practical and spiritual assistance to persecuted Christians worldwide.
Tortured for Christ is an autobiographical account of Pastor Wurmbrand's 14 years of imprisonment and persecution in communist Romania. Published in 1967, it has since been made into a movie with the same title.
The book, the movie, and the ministry of VOM all point to Hebrews 13:3, "Remember the prisoners, as though in prison with them, and those who are ill-treated, since you yourselves also are in the body."
To learn how VOM carries out that scriptural mandate, AFA Journal spoke with VOM spokesman Todd Nettleton, host of The Voice of the Martyrs Radio. (See below.)
Mission with three strands
Nettleton described how VOM is currently working in 68 countries, with ministry falling into three major categories: persecution response, Bible distribution, and support of frontline workers.
"When persecution occurs, VOM's response can take on many forms," said Nettleton, "from critical medical care to basic humanitarian aid like food and shelter, even something as small as paying school fees for a child whose parent is imprisoned.
"VOM also believes every person in every country deserves a Bible. So, that's our second mission umbrella, getting a Bible into the hands of everyone, either in conventional printed form or maybe (in some countries) a safer, less conspicuous digital or audio form."
Beyond persecution response and Bible distribution, VOM diligently undergirds frontline workers, such as pastors and laymen who are on the ground sharing the gospel every day.
"I sometimes call these our pre-persecuted Christian brothers and sisters," Nettleton stated, "because it's not a question of if they will be persecuted, but when. They put themselves at great risk, so persecution will inevitably come."
VOM seeks to make evangelism an easier task for these frontline workers by giving them practical tools like digital files of the Bible, as well as bicycles and motorbikes.
"A simple thing like a bike can help these workers travel faster and further," said Nettleton. "And that means the gospel will also travel faster and further."
A victim's perspective on persecution
VOM also hosts conferences for frontline pastors to provide encouragement and fellowship. Nettleton shared how pastors who attend the conferences never complain and do not even consider what they encounter to be persecution.
"A couple of years back, one of our VOM guys got up and greeted 30 to 35 pastors in attendance at one of these conferences," Nettleton said. "When he asked for a show of hands as to how many suffered persecution, none responded.
"When he reworded the question, asking how many had ever been beaten for their faith, nearly every pastor there raised a hand. To them, beatings were to be expected as Christian pastors."
Nettleton further explained that the scope of VOM's mission depends in large part on the overall religious climate of each geographic area. Consequently, nations that demonstrate obvious persecution are noted as either hostile or restricted.
"Hostile areas" include nations or governments that attempt to provide sanctioned protection from Christian persecution but still witness frequent persecution by family, community members, and/or extremist groups.
In "restricted areas," Christians face government-sanctioned laws that often lead to harassment, loss of property and liberties, imprisonment, torture, and even death. Some restricted nations prevent Christians from obtaining Bibles, gathering for worship services, or openly speaking of their faith. As in hostile countries, believers in restricted areas may endure persecution from the same sources – family, community, and extremists.
VOM identifies over 60 nations as hostile and/or restricted to Christian believers. The governmental and cultural climates of these countries often change quickly, so VOM closely monitors situations there in order to better serve persecuted Christians. Nettleton shared information with AFAJ about three areas of particular volatility and concern: China, India, and Nigeria.
Communism resurges in China
Based on the current needs of Christians in China, VOM'S mission includes Bible distribution and worker support as well as persecution response. The Chinese Communist Party toughened its enforcements against Christianity after Xi Jinping became president of the People's Republic of China in 2013. In fact, persecution and oppression of Christians are more prevalent now in China than in the past four decades.
After Mao Zedong's reign ended in 1976, Chinese Christianity reportedly grew 10% annually, with both state-sanctioned and underground churches flourishing. But circumstances are changing. In 2017, over 750 churches and over 220,000 Christians were targets of government-backed persecution.
"As part of his plan for continued 'law and order,' President Xi Jinping removed all term limits on his office," explained Nettleton. "Part of that law and order calls for all religions and churches to come under the total control and power of the CCP.
"But our Chinese brothers and sisters will not and cannot acknowledge that there is a higher power than Christ. They will submit to Christ, first and foremost."
According to Nettleton, circumstances for Christians in China will probably become more difficult in the near future, so VOM continues to watch the situation. →
Hindus attack in India
In India, the situation is different but equally disturbing. Through acts of violence against Christian families and churches, Hindu radicals are working to hinder the spread of the gospel. It is commonplace for Indian believers to face harassment, verbal and physical attacks, and even destruction of homes, property, and places of worship.
In June, 150 Hindu radicals attacked four Christian families gathered for worship in one family's home. Not only were they beaten. These believers, as well as those in other congregations, may eventually face arrest and imprisonment for refusing to denounce Christ.
"Persecution response in India sometimes involves finding legal aid for pastors and congregation members," Nettleton stated. "VOM sometimes hires lawyers to represent imprisoned Christians, a very practical but much-needed support."
Muslim assaults rise in Nigeria
Beyond India and China, another area of extreme concern is Nigeria, where incidents of violent Christian persecution at the hands of radical Muslims are on the rise. During June, over 500 Muslim extremists from among the Fulani ethnic group attacked small Christian villages in the Middle Belt region of Nigeria, killing over 200.
"We call this geographic area 'the fault line' of Nigeria," Nettleton explained, "because it divides the mostly Christian southern region of Nigeria from the mostly Muslim northern half.
"Since these attacks, VOM has been providing medical assistance and aid to over 5,000 people. The situation is still critical there. The group that took credit for these attacks has promised more attacks, saying their men are ready to fight all those 'raising their voices against us and against Allah.' So believers in those villages may be attacked again."
Prayer is power
Nettleton urges Christians to pray fervently for fellow believers in Nigeria, India, China, and around the world.
When praying for these persecuted, he offered his personal prayer as a guide. Each day, he asks God to:
▶ Encourage them supernaturally by His Spirit.
▶ Empower them to continue being faithful witnesses for Christ.
▶ Allow them to supernaturally know that someone is praying for them.
▶ Bring their persecutors into a relationship with Christ.
"After all, Saul met Jesus on the road to Damascus, where he was going to arrest and persecute early Christians," Nettleton declared. "And if God can change Saul into Paul, then no one is beyond the reach of God's grace – not a communist leader in China, not a radical Hindu in India, not a Muslim extremist in Nigeria. We pray that every one of those Sauls will someday become a Paul."
Around the globe, persecution remains rampant, and Christians are called to minister and pray for them. No better place to begin than to partner with The Voice of the Martyrs.   
VOM has long been a friend to AFA and American Family Radio. Todd Nettleton hosts The Voice of the Martyrs, a 30-minute radio program airing on AFR Sunday at 10 a.m. and 8 p.m CT.
____________________
GUIDE TO PRAYER
The 2018 VOM Global Prayer Guide contains information on the 68 countries in which VOM ministers. Learn how to pray for specific situations and victims. Let it be a daily reminder of Hebrews 13:3, "Remember the prisoners,. …"
Go to persecution.com/prayerguide to receive the free prayer guide or to order packs of the guide to share with other praying believers.
____________________
WURMBRAND AND OTHER HEROES
The Torchlighters DVD Collection teaches kids about Pastor Richard Wurmbrand and 15 other heroes of the faith, like John Wesley, Martin Luther, Jim Elliot, and Corrie ten Boom. Go to afastore.net to order the set of four DVDs and The Torchlighters Ultimate Activity Book, which includes historical facts based on each hero, plus activities and a devotional tied to each hero. (Recommended for ages 8-12.)
Editor's Note:  This originally appeared in print at The AFA Journal and online here.  
Please Note: We moderate all reader comments, usually within 24 hours of posting (longer on weekends). Please limit your comment to 300 words or less and ensure it addresses the content. Comments that contain a link (URL), an inordinate number of words in ALL CAPS, rude remarks directed at the author or other readers, or profanity/vulgarity will not be approved.