Monday, May 20, 2019 @ 8:38 AM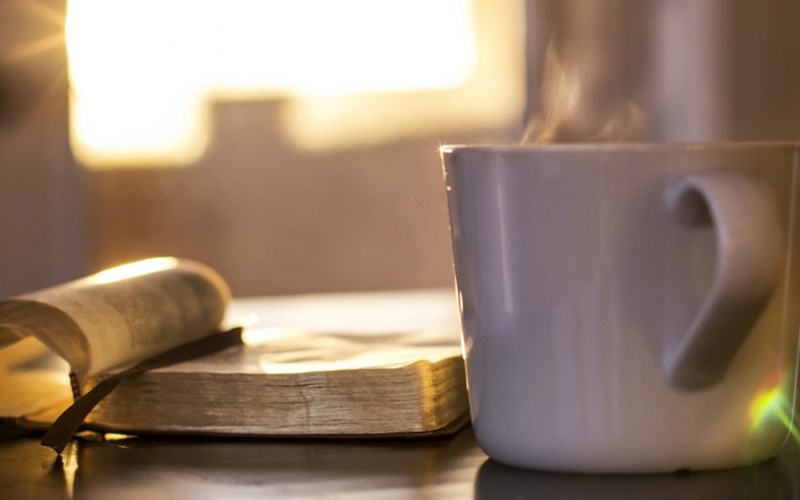 ATTENTION: Major social media outlets are finding ways to block the conservative/evangelical viewpoint. Click here for daily electronic delivery of The Stand's Daily Digest - the day's top blogs from AFA.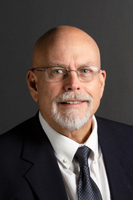 Rob Gardner
Retired AFA Staff Member
MORE
Monday
Tough Love
Wash yourselves and be clean!
Get your sins out of my sight.
Give up your evil ways.  Learn to do good.
Seek justice.
Help the oppressed.
Defend the cause of orphans.
Fight for the rights of widows (Isaiah 1:16-17 NLT).
These are tough words especially for our nation as it continues to spiral in sin, shamelessness, and defiance of God.  These are words from the prophet Isaiah.  Listen America, listen closely to these words.
Father God, open our hearts and turn our ways away from evil and toward You and Your love, mercy, and grace.  We pray in the mighty and matchless name of Jesus, our Lord.  Amen.
Tuesday
Prayers and Hope
"Rejoice in our confident hope.  Be patient in trouble, and keep on praying" (Romans 12:12 NLT).
We can be confident that God hears our prayers and works mighty miracles in the lives of those that love Him.  God's timing is perfect.  He will act, although it might not be when or what we expect.
We must stay Christ-centered and pray.  Pray often and with your whole heart.  Pour out your deepest Kingdom wishes and desires.  Pray for needs and not just your wants in your life.  Pray for others.  Just pray.
Thank You, Lord, for an open line of communication.  While we are pouring out our petitions to You, help us remember to pause and listen for You to speak into our hearts, it's not just a one-way conversation.  We praise You, Lord and we pray in the name of our Savior, Jesus Christ.  Amen.
Wednesday
Washed by the Blood
So we have stopped evaluating others from a human point of view.  At one time we thought of Christ merely from a human point of view.  How differently we know him now! This means that anyone who belongs to Christ has become a new person.  The old life is gone; a new life has begun! And all of this is a gift from God, who brought us back to himself through Christ.  And God has given us this task of reconciling people to him (2 Corinthians 5:16-18 NLT).
Our lives are changed by a changed heart.  What we once were, is not who we are now.  This change is not by anything we have done or could do, but by the power of God through His Son, Jesus Christ.  Jesus took our sins to the cross and sacrificed them there.  Thanks be to God.
Sin is the root cause of our destruction, as individuals and as a nation.  Our sins ultimately crucified Jesus.
Isn't it time to put your sin on the cross and start living the life God designed you to live?  It's your decision.  I pray that you make the choice for a better way of life with Him.  Life change is available by the power of Jesus.
Do you want real change in your earthly life?  Are you tired?  Are you weary?  Real change is available, isn't it time to open your heart to Jesus?  Jesus changes our current life, but He also opens the narrow gate into Heaven for our eternal life.
I praise You, God! For me, the old man in me is gone and I've been washed anew by the amazing blood of Jesus Christ.  I was stained and now I'm washed clean, washed whiter than snow.
Lord God, thank You for giving us a way to a better life, now and for eternity.  In the name of our Savior, we pray.  Amen.
Thursday
Called By God
The Lord gave me this message:
"I knew you before I formed you in your mother's womb.
Before you were born I set you apart
and appointed you as my prophet to the nations."
"O Sovereign Lord," I said, "I can't speak for you! I'm too young!"
The Lord replied, "Don't say, 'I'm too young,' for you must go wherever I send you and say whatever I tell you.  And don't be afraid of the people, for I will be with you and will protect you.  I, the Lord, have spoken!" Then the Lord reached out and touched my mouth and said, "Look, I have put my words in your mouth! (Jeremiah 1:4-9 (NLT).
We are all called to work in God's kingdom.  God has blessed us with abilities and talents that He will use in order to shine His Light into this lost and dying world.  God doesn't have to use us, but He chose to use us as servants to each other.  We all have different "gifts" where we glorify God by using our talents.  Furthermore, when we band together and use our abilities along with the abilities of others, we even have a stronger witness for Christ.  This is why the church is so important.  It's through the relationships that we create with other Christian brothers and sisters, that we become a louder voice and a larger presence for our heavenly Father.
So, when (notice I said, when, not if) you are called to use your talents for God, remember what the prophet Jeremiah experienced.  He thought he was too young to be used by God, but God set him straight on that, very quickly.  Today's scripture (Jeremiah 1:4-9) is a great reminder to how God will use any of us IF we let Him.  God will provide all you need so that you can complete your mission for His kingdom.
Thanks be to You, Lord God, for using Your willing children to take Your message of love, mercy, grace, and repentance to the world.  Lord, let each of us be willing to say, "Lord Use Me."  In Jesus' mighty name we pray.  Amen.
Friday
In Need of a Savior
This High Priest of ours understands our weaknesses, for he faced all of the same tests we do, yet he did not sin.  So let us come boldly to the throne of our gracious God.  There we will receive his mercy, and we will find grace to help us when we need it most (Hebrews 4:15-16 NLT).
I'm so thankful that we have a Savior who comes to us as the broken, sinful creatures we are!! He came to earth and left His throne to save us from ourselves.  Without His love, mercy, and grace, we would be doomed to an eternity of separation from God, in other words, hell.  But because of His kindness, we are saved through our faith in Jesus Christ.  We can now approach the throne of God with confidence, not because of what we have done but by what Jesus did for us.
Father God, help us to understand that we are not capable, but You are totally capable to make all things possible.  We praise You, Lord.  Forgive us of our sins as we forgive those that sin against us.  We pray in Jesus' name, Amen.
Saturday
A Goal in Life
"May the Lord lead your hearts into a full understanding and expression of the love of God and the patient endurance that comes from Christ" (2 Thessalonians 3:5 NLT).
We are challenged to love others as Christ loves us.  That, my friends, is a very high standard to meet.  Without Christ living in us, it is next to impossible.  But, with Christ in us, it is not only possible but a very obtainable goal.
I challenge myself and each of you to come closer to Jesus and be His disciples, loving and ministering to a lost and dying world.
Thanks be to God for changing us from the inside out!!!
Lord God, help us to be more like You today than we were yesterday.  Amen.
Sunday
God Works through Us
For God is working in you, giving you the desire and the power to do what pleases him.  Do everything without complaining and arguing (Philippians 2:13-14 NLT).
God continually works in our lives, using us for His glory?  He gives us tasks to do for the expansion of His Kingdom.  Sometimes those tasks are not fun or glorious, by our human eyes, but these jobs must be done so that His glory be shown.  How many times do we miss the blessing because we are complaining as we go about the task?  Sometimes we must do the "dirty work" so the Harvest will be great.
Do what God has set before you with praise and thanksgiving.  It is always a blessing to follow His promptings.
Father God, give us the understanding and desire to do the little or dirty jobs, so that You will be glorified and that Your kingdom will expand.  We ask in the name of Jesus, Amen.
Please Note: We moderate all reader comments, usually within 24 hours of posting (longer on weekends). Please limit your comment to 300 words or less and ensure it addresses the content. Comments that contain a link (URL), an inordinate number of words in ALL CAPS, rude remarks directed at the author or other readers, or profanity/vulgarity will not be approved.