Tuesday, May 28, 2019 @ 7:24 AM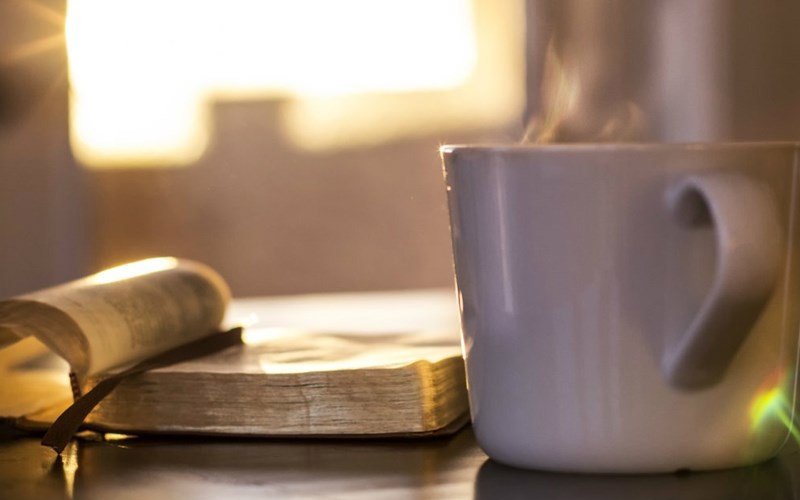 ATTENTION: Major social media outlets are finding ways to block the conservative/evangelical viewpoint. Click here for daily electronic delivery of The Stand's Daily Digest - the day's top blogs from AFA.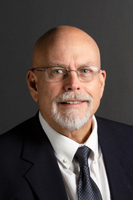 Rob Gardner
Retired AFA Staff Member
MORE
Monday
Victory Granted
This is a trustworthy saying, and everyone should accept it: "Christ Jesus came into the world to save sinners" — and I am the worst of them all. But God had mercy on me so that Christ Jesus could use me as a prime example of his great patience with even the worst sinners.  Then others will realize that they, too, can believe in him and receive eternal life.  All honor and glory to God forever and ever! He is the eternal King, the unseen one who never dies; he alone is God.  Amen (1 Timothy 1:15-17 NLT).
This was one of the Apostle Paul's letters to Timothy.  I think that this could have easily been written by many of us, if not all of us.  Please pray for each other so that we might understand the great Gift that God gave this world.  Through that Gift, we will inherit His heavenly kingdom.  What we forget sometimes is that God's Gift of our Savior, Jesus Christ is not just about our admittance into our heavenly home, but also that we can also have a wonderful life, here on earth.  Jesus is a gift of the present and for eternity.
Life in this broken world will not always be easy or fun, but when it gets tough, we have a God that loves us more than we can ever understand.  He knows we are fighting earthly battles along with spiritual battles.  We can count on His warring angels to be fighting the spiritual battles that are all around us, as He gives us the strength to fight the battles of the flesh.
Jesus has given us victory, but we have to keep up the good fight and put on the entire body of His armor (Ephesian 6:10-17).
Father, we pray that many of Your lost sheep hear Your voice and come to You.  Accepting You, Jesus, truly changes a life today and for eternity.  It's in Christ's name we pray.  Amen.
Tuesday
Word Exchange
Prove by the way you live that you have repented of your sins and turned to God. (Matthew 3:8 NLT)
Some questions to consider with today's verse:
When you get caught doing something that is wrong and you know it's wrong, then do you feel remorse or do you repent and truly take the responsibility for your actions? Are you just sorry that you got caught? Or do you truly feel the guilt of your actions by repenting and vowing to do your best to not do that same thing again?
Now exchange the word "sin" for the words "thing", "something" and "actions."  Is it remorse or is it repentance? Yes, you can be remorseful in conjunction with being driven to repentance, but to reach that point God wants us to reach, we must repent.   We must turn and do our best not to commit that same indiscretion again.   It's that desire to ask forgiveness, repenting, and the attempt to turn from that sin that, I believe, makes God smile.
Yes, we may stumble again, but we are not living in that sin.  The process begins again ... sorrow, repentance, and the goal to "go and sin no more."
Lord, help us to see how broken we are and that no matter how sinful we live, You are waiting on us to repent and come to You.  We praise You and thank You for Jesus, our Lord and Savior.  Amen.
Wednesday
Trust in the Rock
"Trust in the LORD always, for the LORD GOD is the eternal Rock." (Isaiah 26:4 NLT)
Are you trusting in God at all times while navigating life's curves? Let's face the fact that life has many ups and downs.  We are broken humans with bodies that break down.  We get sick.  We get well.  We live then we die.  It's part of life.
Are you thanking God not only in the good times but also trusting Him when times are bad?  He is our Rock, in all situations!  Thanks be to God!!
Lord God, we come to You in prayer and praise.  We ask that You heal the sick, enable the lame to walk, repair the hearts of the broken-hearted and give us strength to meet the needs of this day.  Father, we also come to You in praise for all that You have done, are doing and will do in our lives.  Lord God, we give You our lives, our hearts and our minds.  Lead us today and direct our path.  Father God, Your will; nothing more; nothing less, nothing else.  Amen.
Thursday
Our Path
Show me the right path, O Lord;
point out the road for me to follow.
Lead me by your truth and teach me,
for you are the God who saves me.
All day long I put my hope in you (Psalm 25:4-5 NLT).
We tend to travel a path of least resistance.  We tend to take what we think is the easiest trail through the woods.  We tend to deviate from the right path while knowing that we are not following the road map or the trail guides.
Many times, God shows us the "Right Path" but we choose our own scribbled map and a compromised compass to follow.  Isn't it time to stop following our desires and start reading God's word and following His map for life?
Isn't it time that we realize that it's God that supplies all of our needs? Isn't it time to stop running from His directions? Isn't it time to put all of our hope and trust in Him and stop following the path that is paved toward destruction?
Thank You, Lord God, for giving us the true path to a better and fulfilled life, presently and for eternity.  It is in the precious name of Jesus Christ, we pray.  Amen.
Friday
God's Light & Truth
Send out your light and your truth;
let them guide me.
Let them lead me to your holy mountain,
to the place where you live.  (Psalm 43:3 NLT)
Lord, you know that we all fail your standards.  You know we are undeserving of your love, mercy, and grace, but you chose to love us anyway.  Thank You, Lord.
Father, you could have let us live our lives without you, only to die and rot in the grave, but you sent Your Son so that we might be saved.  Your Son, Jesus Christ, died not because we are deserving or because we are worthy.  Lord, you deemed us worthy and call us to be Your children.  I thank You God for loving us when we aren't very lovable.  Lord, I thank you for being faithful, even when we are unfaithful.
Lord, I lift our nation up to you so that we will come to our knees in repentance and turn from our wicked ways.  I pray that as a nation we will quit trying to do what "we" want and start doing what You want.  Lord God, please turn us back to you.  Shine your light on us.  Let your truth reign.  Lead us to You Lord, so that we might be called your valued children.  Forgive us, Lord.  We pray in the mighty and matchless name of Jesus Christ.  Amen.
Saturday
Contentment
Paul wrote, "I am not saying this because I am in need, for I have learned to be content whatever the circumstances." (Philippians 4:11 NIV)
I struggle with being content in where God has me.  It seems my Type-A personality always wants to push me toward being restless in where I'm supposed to be and what I'm supposed to be doing for God's kingdom.  I seem to be continually in search of the "next" project or thing to do.  I spend too much energy looking for what's next.  Many times, I miss out on what God has given me to do in my restlessness.  This continued search for the next project, also, brings on a severe case of burnout.
I am trying to learn to be content in where God has placed me.  I try to stay focused on the fact that God will show me what He has for me to do when it's time.  I doubt that I'm the only one that struggles with this.  Right???
Father God, help those of us that struggle with being content.  Help us to know that You are in control and in Your perfect timing, You will open the right door at the right time, whether it be in ministry or life in general.  I pray this in the mighty name of Jesus, Amen.
Sunday
It's Not Complicated
For the sin of this one man, Adam, caused death to rule over many.  But even greater is God's wonderful grace and his gift of righteousness, for all who receive it will live in triumph over sin and death through this one man, Jesus Christ.  (Romans 5:17 NLT)
Don't make it complicated.  We are all sinners.  Through Adam, sin entered the world.  But God had a plan, he sent Jesus Christ to die for our sin, so that we might have a right relationship with Him.  Through the life, death, and resurrection of Jesus, we have an opportunity to enter a relationship with God, our Father.  It is our choice, I pray that everyone realizes the eternal need to choose wisely.
Accept Jesus now.  Don't wait.  It's so very important that you don't wait.  It has eternal ramifications.
Father God, let those who are trying to get themselves "right" before they come to You know "getting right first" will never happen.  We can't be made "right" without You, Lord.  Your Word shows us Jesus accepts us as we are, but loves us too much to leave us as we are.  He begins the change in our lives when we accept His love, mercy, and grace which leads us to repent of our sins.  The heavenly construction project begins. 

So Father, help them to understand that we never know when our last breath will occur and without Jesus, we are doomed to spend eternity separated from You.  I pray that you will open the hearts and minds of your lost children to humble themselves and know that they need a Savior.  I pray this in the mighty and matchless name of Jesus.  Amen.
Please Note: We moderate all reader comments, usually within 24 hours of posting (longer on weekends). Please limit your comment to 300 words or less and ensure it addresses the content. Comments that contain a link (URL), an inordinate number of words in ALL CAPS, rude remarks directed at the author or other readers, or profanity/vulgarity will not be approved.