Monday, May 13, 2019 @ 7:17 AM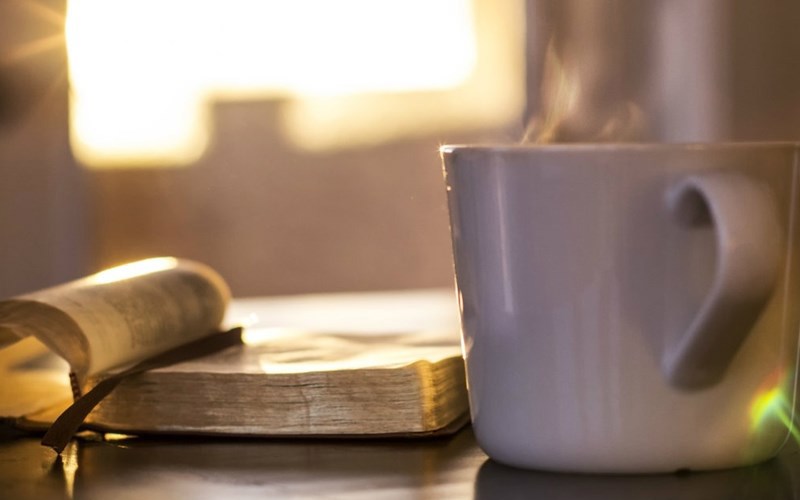 ATTENTION: Major social media outlets are finding ways to block the conservative/evangelical viewpoint. Click here for daily electronic delivery of The Stand's Daily Digest - the day's top blogs from AFA.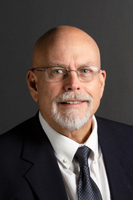 Rob Gardner
Retired AFA Staff Member
MORE
Monday
A Richer Life
"You will show me the way of life, granting me the joy of your presence and the pleasures of living with you forever" (Psalms 16:11 NLT).
When we follow God's way for our lives, we will find the joy that He has so generously poured out for His children.  He offers those that follow Him the joy in this life and the peace of knowing we have a home in Heaven.  The Holy Bible is the unlimited resource for joy, peace, and security.  Isn't it time that we spent quality time in His word, on a daily basis?
Thank You God for giving us a road map for a richer, fuller life.  In Jesus' mighty name, we pray.  Amen.
Tuesday
Strength Not Fear and Discouragement
This is my command—be strong and courageous! Do not be afraid or discouraged.  For the LORD your God is with you wherever you go" (Joshua 1:9 NLT).
Whether you are fighting injustice, greed, illness, addictions, infidelity or basically anything that threatens your life or livelihood, remember:  Be strong and courageous.  God is right there with you.
Lord, thank You for never leaving us and always being faithful, even when we are not.  We ask that You bring us closer to You today than we were yesterday.  Give us strength to face today and its problems.  Be with those that are grieving and suffering.  Father, give them a special blessing so that they might see hope for tomorrow.  In the mighty name of Jesus, we pray.  Amen.
Wednesday
Our Plans and Wisdom
"Get all the advice and instruction you can, so you will be wise the rest of your life.  You can make many plans, but the LORD's purpose will prevail" (Proverbs 19:20-21 NLT).
Study God's word so that you will be knowledgeable in the things of life and informed about the spiritual world.  But also understand that your wisdom and the plans that you make, may be circumvented by God.
Lord God, Your plans are perfect.  Our plans are flawed.  Let us seek Your will and Your plans for our lives.  Lead us and direct us today, Lord.  Your will; nothing more; nothing less; nothing else.  Amen.
Thursday
God Is Always On-Call
My help comes from the LORD, who made heaven and earth! He will not let you stumble; the one who watches over you will not slumber (Psalm 121:2-3 NLT).
When we are feeling down, tired or even just plain "whooped", don't forget Who has our back.  Don't forget where we should look for help: our Lord.  Even when we can't see any way out of the situation that we have gotten ourselves into, The Lord has our back.  All we need to do is repent, pray and call on His name, trusting that He hears our cries for help.  Remember that God acts in His timing and not ours.  He always acts, but it might not be the way you desire.
Father God, hear our pleas for help.  We need You Lord.  We can only struggle through life without You.  With You, we can accomplish all things.  I praise You Lord.  Amen.
For I can do everything through Christ, who gives me strength (Philippians 4:13 NLT).
Friday
He Is Risen!
Then the angel spoke to the women.  "Don't be afraid!" he said.  "I know you are looking for Jesus, who was crucified.  He isn't here! He is risen from the dead, just as he said would happen.  Come, see where his body was lying.  And now, go quickly and tell his disciples that he has risen from the dead, and he is going ahead of you to Galilee.  You will see him there.  Remember what I have told you" (Matthew 28:5-7).
He is risen indeed!
Lord God, thank You for sacrificing Yourself to save us from ourselves and from our sin.  Lord, a friend called my attention to the fact that even if I was the only person on earth at the time of Your sacrificial death, You would still have died for me.  Lord, that really hit me between the eyes.  Lord, I know that You came to save the world.  I know that world includes me.  I know that I'm saved by Your blood and raised with You by the hand of Almighty God, but when my friend put it on a one-on-one relationship, it made what you did very real.  It makes it personal – and I know that is what You want from us – to have that personal relationship with You.
Lord God, I pray for all my friends and foes that might be reading this today and pray that someone will see that they need You in their lives.  I pray that someone will realize they can't continue living as they are and come to their knees in repentance and acceptance of what you did for each of us.
Lord, thank You for saving us from ourselves.  I praise Your Holy Name!  Amen!
Saturday
He Lives!
Jesus Christ is the same yesterday, today, and forever (Hebrews 13:8 NLT).
He is real, He is alive, and He is with us.  Who is He? Who else but Jesus Christ our King and Savior.  Does Christ live in you? Is He your Savior? If He is not, then all you need to do is ask Him to be your King.  He is waiting on you.  You have to choose.  It's your choice.  Just remember, the decision you make is eternal.
Lord God, open the hardened hearts of the lost and those that are too educated to have faith.  Lord, draw them to You.  I ask in Your name and by the power of the Holy Spirit.  Amen.
Sunday
Mining for God's Gold
"Listen to me, all who hope for deliverance—
all who seek the Lord!
Consider the rock from which you were cut,
the quarry from which you were mined.
Yes, think about Abraham, your ancestor,
and Sarah, who gave birth to your nation.
Abraham was only one man when I called him.
But when I blessed him, he became a great nation" (Isaiah 51:1-2 NLT).
We are all formed in the image of our God.  Our Creator designed and formed us and knows more about us than we know about ourselves.  We are His creation.
We all have the "gold" of God deep inside our hearts.  We are bad to cover up that gold up with our sinful lives.  We keep shoveling more and more dirt over God's gold.  The gold mining industry must move two tons of dirt to harvest one ounce of gold.  That's a lot of dirt.
There was a lot of dirt in my own life that had to be moved and discarded to get to that ounce of God's gold.  I thank God for excavating, exploring and revealing His gold that was in my heart.  At times, it was painful.  It was a very trying time during the excavation process.  But no matter the discomfort, every scoop of dirt that was removed, the closer I got to my God.
Have you let God remove the sin (dirt) in your life? Are you letting Him excavate the dirt from your heart?  Are you coming to Him for deliverance of your sinful lives? Isn't it time to turn to God and accept His Son as your Savior? Isn't time to repent and let God take the dirt from your heart and reveal His precious gold?
Thank You Father God for loving us so much that You were willing to drag out the heavy equipment, get the excavator and dig deep into our lives, changing us one scoop at a time.  In the name of Jesus and by the power of the Holy Spirit we pray.  Amen.
Please Note: We moderate all reader comments, usually within 24 hours of posting (longer on weekends). Please limit your comment to 300 words or less and ensure it addresses the content. Comments that contain a link (URL), an inordinate number of words in ALL CAPS, rude remarks directed at the author or other readers, or profanity/vulgarity will not be approved.