Friday, June 21, 2019 @ 08:36 AM
ATTENTION: Major social media outlets are finding ways to block the conservative/evangelical viewpoint. Click here for daily electronic delivery of The Stand's Daily Digest - the day's top blogs from AFA.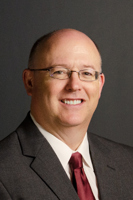 Dr. Robert Youngblood
Radio Call Screener
MORE
"Woe to those who call evil good and good evil, who put darkness for light and light for darkness, who put bitter for sweet and sweet for bitter!" 
Isaiah 5:20
"Be careful, then, that the light within you is not darkness."
Luke 11:35
God continues to astonish me.  But the most recent time which has dramatically affected my life on all levels is related to the verses above and a very simple prayer. 
In fact, the prayer is so simple that if you pray it and didn't read another word, I believe God would take you on an adventure which brings you even closer to Him.  Are you ready for your adventure?  The prayer I started praying just a few weeks ago is this:
Almighty God, whatever I'm calling good in my life that is evil or evil in my life that is good – all according to Your standards, please make me aware and help me change.  Amen.
And the adventure begins.
It didn't take long.  In fact, within moments, the first thing God convicted me of was time.  If you've been a Christian for any amount of time, you've felt the conviction of God.  I hope you didn't (and don't) ignore God's promptings or push them back behind a wall of active distractions.
So let me just share this and all things related to obedience:  I have never regretted obeying God, but I have regretted not obeying Him soon enough.  Let's be faithful in each step, and more steps and answers will appear (2 Timothy 2:21).
With time I thought of how people say, "No one on their deathbed says 'I wish I'd spent more time at work,'" and almost immediately it became a fill-in-the-blank sentence where the Holy Spirit dropped in answers from God's heart to mine.  "No one, on their deathbed, ever says, 'I wish I spent more time ____.'"
What will God say to us for our lives?  "Well done, my good and faithful servant for:
Watching more TV."  No.
Being angry and unforgiving."  No.
Intentionally 'dialing down' our best effort."  No.
Judging others without looking at the speck in your own eye."  No.
Wasting the time, energy, and money I've given you on ____."  No.
Quick aside:  I don't believe in the power of prayer.  I believe in the power of God Almighty who answers prayer, especially with our intercessor the Holy Spirit and through Jesus.  It's the power of light from the Son.
God continues to use this prayer, and I've even prayed this prayer for the lost.  Can you see how easy it is to change? 
Almighty God, whatever ____ is calling good in his/her life that is evil or evil in his/her life that is good – all according to Your standards, please make him/her aware and help them be changed and transformed by a saving relationship through Jesus.  Amen.
Hmmm.  Transformed.  Maybe the original prayer I shared should be amended to "…help me change and accept the transforming power of your love for me."  What do you think?
Part of the power of this simple prayer is it does bring one closer to God, but as Bert Harper, co-host of Exploring the Word, said to me, "When we share God's word, sometimes we are like sore thumbs."  This is especially true to disobedient and/or immature Christians and the lost.
The example he gave included prophets.  He said prophets bring God's Word to show them things, perhaps like what evil is being called good and what good is being called evil.  People don't necessarily like that, just like it says in Isaiah 30:10, "… and to the prophets, 'Do not prophesy to us the truth.  Speak to us in pleasant words; prophesy illusions.'"
So, this prayer also may help the lost (as God desires none to perish per 2 Peter 3:9), unless they harden their hearts so much that God completes that work in them instead.  God won't force us to have a correct and better relationship with Him.
Here's what I know, Jesus shared in the Sermon on the Mount in Matthew 6:34 (KJV), "Take therefore no thought for the morrow, for the morrow shall take thought for the things of itself.  Sufficient unto the day is the evil thereof." 
So asking for help one day at a time (Sweet Jesus) to know good from evil and asking for God's help to live according to his standards is plenty.  James 1:22 says, "But be doers of the word, and not hearers only, deceiving yourselves."  So why not start now by letting God strip away the barnacles of the deceptions of erroneous thoughts and beliefs we've accumulated from our lives and culture? 
It may even bring new meaning to Psalm 118:24, which says "This is the day the Lord has made; let us rejoice and be glad in it."   If you're not sure how to have peace with God through a correct relationship, then please visit www.peacewithGod.net for text, videos, and a live chat along with an option to leave a question by email.    
Please Note: We moderate all reader comments, usually within 24 hours of posting (longer on weekends). Please limit your comment to 300 words or less and ensure it addresses the content. Comments that contain a link (URL), an inordinate number of words in ALL CAPS, rude remarks directed at the author or other readers, or profanity/vulgarity will not be approved.