Thursday, July 11, 2019 @ 2:25 PM
ATTENTION: Major social media outlets are finding ways to block the conservative/evangelical viewpoint. Click here for daily electronic delivery of The Stand's Daily Digest - the day's top blogs from AFA.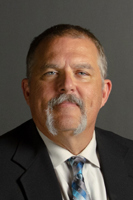 Dr. Ray Rooney, Jr.
Digital Media Editor
MORE
I know it's hard trying to discover truth and navigate faithful living in these deranged times.  Especially for young men and women just entering adulthood whose hearts tell them they need God.
They have gotten nothing but conflicting messages about Christianity their whole lives.  If they were fortunate and raised in God-fearing homes they saw early on the importance of putting God and His Word first in the home and at church.  But then when they went to school God was either ignored or they were told flat out that He had no place in their education.  What a conflicting message so early on in life. God is your Creator and Savior but it is improper and illegal (I know it's not but that's what many hear at school) for anyone to mention Him at school.
As they have grown older they have heard the drumbeat from the culture beat louder and louder that people of the Christian faith are ignorant, bigoted, and even dangerous.  And a great many of them have seen their own churches reshaped by and resemble more the culture that despises them rather than the kingdom of God.
They have been told that Jesus condemns judging others by people who make a living at judging others.  They are told that science, not faith, is the be all and end all but when culture rams "gender fluidity" down their throats despite the unmitigated reality of only two genders as proven by DNA, suddenly feelings rather than science takes precedence.  Doublespeak.
It has got to be confusing and intimidating to seek for truth in a culture and world wherein truth is not an objective reality that is discoverable but an ever-evolving commodity subject to both power and polls. 
Is there any clarity to be found in this messed up world and society where destructive lifestyles are lauded and virtuosity is deemed a cesspool of hatred?  What does it even mean to be called a Christian anymore? 
For those who want a straightforward answer with no punches pulled about what is at the heart of Christianity and who really is and is not a Christian, I have some clarity in simplicity.  Here are three simple things that Jesus made perfectly clear about what it means to be a real Christian.  These aren't hard.  There isn't any gray area.  If you have the comprehension of a child you can get this.  Oh, and none of these things are up for debate.  You'll see what I mean.
Christ and Christianity are about sacrificial love
This is my commandment, that you love one another as I have loved you (John 15:12).
No one is Christian who doesn't love others sacrificially.  That is how Jesus loved. Sacrificially. Period.  There are no exceptions.  See John 3:16 and John 15:13.  Love does not accommodate what others say about themselves.  Love bleeds for them so they can be transformed into what God says about them.  Biblical love is not warm and fuzzy.  It is hard, uncomfortable, and sometimes even brutal.  It's hard as when Jesus said to "Love your enemies" (Matthew 5:44).  It is uncomfortable as when Jesus had to call His friend Peter "Satan" (Matthew 16:23) in order to correct Peter's erroneous and selfish thinking.  It is sometimes brutal as when Jesus called the Canaanite woman a dog in order to draw faith from her inmost being that was crushed by sorrow and fear (Matthew 15:22-28). 
Love doesn't accept "I was born that way" and accommodate that person as they are.  We were all born that way (sinful).  God did not and does not accept people who are born that way (sinful).  If He did/does there would have been no need to send Jesus to bleed to death on a cross.  The fact that Jesus died on a cross for our sins means precisely that God would never accept any of us as we were born.  Paul says, "all have sinned and fall short of the glory of God" (Romans 3:23) and "Christ died for the ungodly" (Romans 5:6).  No one can use the excuse that they were born that way to continue to stay that way in the name of love.  Christ's sacrificial love was demonstrated at Calvary that "whosoever will" might become "a new creation" wherein the "old has passed away…" (John 3:16 and 2 Corinthians 5:17). 
You are not a Christian if loving your neighbor means affirming, condoning, and accommodating your neighbor's sin (or your own).
Jesus Christ requires obedience
Why do you call me 'Lord, Lord,' and not do what I tell you (Luke 6:46)?
Salvation, eternal life, or being born again is not a negotiation.  How much interpretation or explanation does this need: "And everyone who hears these words of mine and does not do them will be like a foolish man who builds his house on the sand" (Matthew 7:26)? Or, "You are my friends if you do what I command you" (John 15:14).
Some people think God is as ignorant as they thought their parents were when they were told to clean their room and shoved everything under the bed.  Jesus said in no uncertain terms, "Let the little children come to me and do not hinder them" (Matthew 19:14).  Does anyone who is supportive of killing a child in the womb have the audacity to say that Jesus is for "choice" or "reproductive rights" in light of that plain statement?  Are people so stupid or blind to think that killing a child is somehow not hindering that child?  A loving parent can pick and choose which hill to die on where it concerns their child's rebellion but no child can decide which commands of his/her parent need to be obeyed.  Obedience is an absolute.  You either are or you aren't.  One act of disobedience forfeits all acts of obedience. It's like taking the lid off the box of ice cream in the store, licking the ice cream, and putting it back.  The whole box is deemed contaminated even though the person's tongue never got past the surface level. 
You can call yourself a Christian all you want but you don't know Christ if you don't obey Him.  Jesus issued a dire warning at the conclusion of the Sermon on the Mount when He said, "Not everyone who says to me, 'Lord, Lord,' will enter the kingdom of heaven, but the one who does the will of my Father who is in heaven" (Matthew 7:21)?  Christians obey God.  They don't try to convince Him of their obedience with their children's blood dripping from their hands. 
Christianity requires humility
If I then, your Lord and Teacher, have washed your feet, you also ought to wash one another's feet (John 13:14).
There are no "rights" in Christianity.  The only thing you and I have a right to is hell.  Foreigners don't have a right to citizenship, homosexuals don't have a right to have their behavior accepted, women don't have the right to kill their babies, and I don't have the right to have any of those groups agree with me.
As far as east is from west and light is from darkness, humility is from those who crave and demand recognition.  As the ministry of Jesus began to gain momentum some of John the Baptist's followers began to gravitate to Jesus.  This alarmed some of John's disciples who told him what was happening.  His response? "He must increase, but I must decrease" (John 3:30).  If you are trying to increase your status…you are being unchristian.  If you demand recognition…you are being unchristian.  If you think others must accept you…you are being unchristian.
One of the most ignored and despised statements in the entire Bible is Philippians 2:3:
Do nothing from selfish ambition or conceit, but in humility count others more significant than yourselves.
You are not a Christian if you don't.
There is obviously a lot more to being an authentic Christian than what I've shared here.  But if people would just embrace love, obedience, and humility as outlined above, there would a lot less confusion and self-deception.
Be not wise in your own eyes; fear the Lord, and turn away from evil (Proverbs 3:7).
Please Note: We moderate all reader comments, usually within 24 hours of posting (longer on weekends). Please limit your comment to 300 words or less and ensure it addresses the content. Comments that contain a link (URL), an inordinate number of words in ALL CAPS, rude remarks directed at the author or other readers, or profanity/vulgarity will not be approved.