Thursday, July 25, 2019 @ 12:13 PM
ATTENTION: Major social media outlets are finding ways to block the conservative/evangelical viewpoint. Click here for daily electronic delivery of The Stand's Daily Digest - the day's top blogs from AFA.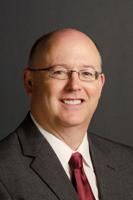 Dr. Robert Youngblood
Assistant Digital Media Editor
MORE
People who say "Judge not lest ye be judged" might need to hear "Twist not Scripture, lest ye be Satan."  This is true whether "Judge not" is the battle cry of the world or of Christians.  How we as Christians handle this Scripture determines how wise we will be winning souls (Proverbs 11:30).  
So, beware the team you are playing for when you say "Judge not." Remember, Jesus also said to judge with righteous judgment (John 7:24).
Ignoring words fitly spoken can harden our souls thus moving us from being adrift from God into a sprint away from God.  Properly applied, judgment becomes like apples of gold in settings of silver (Proverbs 15:32; Proverbs 25:11).  Jesus is not a commanding us to avoid judging (which we all do constantly), but it is a showing us how to judge without hypocrisy.
Merciful or Censorious ("sen-SOAR-ee-us")?

Alistair Begg, Senior Pastor of Cleveland's Parkside Church and the radio program Truth for Life, shares in a "Measure for Measure" the principle of "be merciful even as your Father is merciful." 
His two-part message expands on the verses here:
Be merciful, even as your Father is merciful.  "Judge not, and you will not be judged; condemn not, and you will not be condemned; forgive, and you will be forgiven; give, and it will be given to you. Good measure, pressed down, shaken together, running over, will be put into your lap. For with the measure you use it will be measured back to you.  Luke 6:36-38
The resemblance of behaving with mercy as God does, even to the ungrateful and the wicked (Luke 6:35), becomes a noticeable trait which can win souls.
Begg says judging is not about giving up discernment, but about giving up censoriousness.  It is about applying the same standard (ideally God's standards) to self as others. 
"The spirit of censoriousness," says Begg, "is such that I seek to exalt myself by disparaging other people."  He describes censoriousness as a spirit of self-righteousness, self-exalting, hypercritical, harsh judgment where we approach others without self-examination as we bitterly and actively find fault with them. 
"What makes this so condemning is this: the hypocrisy is all the more unpleasant because it is an apparent act of kindness," Begg said.
John Stott nails the meaning of censoriousness, according to Begg, "… with clinical helpfulness:  'An individual who is on the wrong side of this exhortation from Jesus [does this]: (1) puts the worst possible constructions on the other people's motives, (2) pours cold water on their schemes and dreams, (3) is ungenerous towards them when they make mistakes.'"
From censoriousness to "Save us from sin"

Or do you presume the riches of his kindness and forbearance and patience,
not knowing that God's kindness is meant to lead you to repentance?  Romans 2:4 ESV
When someone asked me (even though I wasn't saved at the time) about how often I cussed, he approached it when we were one-on-one, and said, "I've heard you cussing before, haven't I?"
I couldn't deny it.  So I didn't.
He waited awhile, and then said, "I notice you read the Bible sometimes."
"Yes."
Then he dropped a truth bomb, but he pointed out my sin in a smart way. 
"Hmmmm," he said stretching the word and then added with a deep, Southern drawl, "I wonder what the Bible says about cussing …"
I was angry.  I knew the answer. I wanted to cuss at him out loud, but I didn't.
That moment would've been the perfect moment for me to hide behind "Judge not, lest ye be judged." I was judged and found guilty.  Billy Graham, the evangelist, used to be known as the preacher who would often use the words, "The Bible says …" to put the full force of Scripture into the air to move through the ears and, hopefully, to the heart. 
Terry helped me focus God's Word onto my sin.  I was angry at him.  That anger is the darkness of sin which hates the potential cleansing sting of the light of Truth -- God's Word.
From there, in time, came the apples of gold in settings of silver (Proverbs 25:11 ESV) as I repented and moved into a saving relationship with Christ all because he spoke the right words at the right time (Proverbs 25:11 CEV).  That's very close to the definition of maturity which is the appropriate behavior at the appropriate time.
Sinners Welcome Here
The second biggest lie Satan has sold after "There is no God" is the partial truth of "God is love" without the context of God's character where he is holy and just too.  There are pastors and writers leading entire swathes of people loving their sin to the bowels of Hell by failing to discern the truth of this.
I think it was R.C. Sproul who tweeted, "It has been said that God hates the sin and loves the sinner.  But it's the sinner God sends to hell not just the sin." 
Therefore the gospel rests upon all three of these words describing God:  loving, holy, and just.  The gospel is an exchange of the righteousness of Jesus as Jesus takes sins, mine and yours – if we confess and ask, and then Jesus received the full justice of God's wrath.  His death and resurrection combined with that are where we can sing and hear "My hope is built on nothing less than Jesus' blood and righteousness." 
This is why God so loved the world he gave his only begotten son (John 3:16).  This is why, even though He desires none to perish and suffer eternally away from His presence, Jesus became the way, the truth, and the life promising life and life more abundantly.
But do we as individuals and we as the church show God's mercy and righteousness to sinners?  Do we remember the sins God has saved us from and His present work in us as He continues to mature us in our love for Him?
"One of the reasons that people find attendance in churches quite distasteful is because they cannot be sure that, although God is a God of forgiveness, [that] they're going to encounter the same spirit among his children," said Begg in his series.
For those who believe God is love and love alone, without the holiness and justness/righteousness, then they will be especially partial to misuse "Judge not, lest ye be judged."  How could a loving God judge them? 
To them, love becomes accepting, passive, and permissive of all actions instead of a discerning, disciplined, and delivering truth in action.  The first love lets a baby stick forks into electrical sockets, whereas the second sees the danger, stops the action, and, if necessary, spanks (after putting on the protective guards as necessary).
"What we conclude," says Todd Friel from Wretched.org in his video "Judge Not.' What Jesus really meant" after sharing seven different points, "is that people are taking two words out of a bigger context and using it to judge people who judge people." 
Plus, we all, saved or unsaved, do it to prevent the light of God's truth from shining on any darkness or sin we love more than God.  What does it profit one to love his sin, but to lose his soul?  
Dare I leave you with God's Word and the Holy Spirit so you can judge how to apply this to your life?  If you're not sure what to do, I wonder what the Bible says about praying for wisdom.  James 1:5 is where that is, isn't it?
Please Note: We moderate all reader comments, usually within 24 hours of posting (longer on weekends). Please limit your comment to 300 words or less and ensure it addresses the content. Comments that contain a link (URL), an inordinate number of words in ALL CAPS, rude remarks directed at the author or other readers, or profanity/vulgarity will not be approved.