Tuesday, July 23, 2019 @ 12:46 PM
ATTENTION: Major social media outlets are finding ways to block the conservative/evangelical viewpoint. Click here for daily electronic delivery of The Stand's Daily Digest - the day's top blogs from AFA.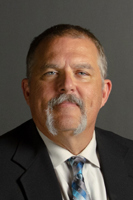 Dr. Ray Rooney, Jr.
Digital Media Editor
MORE
"Elvis has left the building." In the mid-'50s that was the announcement made after Elvis Presley concerts in order to disperse the crowd.  People would wait and wait and wait after the last song in hopes of another encore.  Those working the venue wanted to go home but had to wait until everyone left.  Hence the phrase.  It let people know that nothing else would be happening.
In the Old Testament, the prophet makes a similar announcement in Ezekiel chapter 10.  The glory of God moves from the holy of holies until it "went out from the threshold of the house." The first deportation from Jerusalem to Babylon left much of the city as it was before it happened. Apparently, the Israelites thought their ongoing rebellion against God only warranted a slap on the wrist.  "Some people" from Babylon did something but now life was back to normal and would remain that way (they thought).  Ezekiel's vision was God's way of saying, "I have left. Nothing good will be happening here."  The gist of the vision the prophet saw was that "God has left the building." 
The thing is, people still went into the temple and went through the motions of their religiosity despite Ezekiel's message.  That is, until it was burned and razed to the ground by the Babylonians in 587 B.C.  Do you wonder as I do what worship was like in between Ezekiel's pronouncement of God's glory departing and the actual destruction of the temple? 
Probably a good bit like worship in a lot of churches in America today.
The reason why much of the American church has allowed itself to become so secularized is that it has become devoid of the presence, and therefore the power of the Almighty.  God has proverbially left the house.  Pretty much for the same reason He left the temple prior to the Babylonian Captivity.  Isaiah said,
Woe to him who strives with him who formed him, a pot among earthen pots! Does the clay say to him who forms it, 'What are you making?' or 'Your work has no handles'? (Isaiah 45:9)
When human beings dare to tell God they know better than He does (about any issue), His glory departs.  And anything that takes place in the building after His glory has departed is devoid of the vitality and power only His presence produces and commands.  It's not quite the same but sometimes I think what I see in some churches looks more like the prophets of Baal in 1 Kings 18 desperately trying to get their god to do something.  Why is there such emptiness in much of American Christianity?  How do we gain God's attention and more importantly, His glorious presence which is both a soothing rain that quenches our deepest desires and a raging fire that ignites our spiritual senses/gifts?
There is a way to ensure God's presence (and all the benefits that come with it) but people never have been too partial to it.  It's called "prayer."  Do you remember when Jesus cried out in the temple "It is written, 'My house shall be called a house of prayer…'" (Matthew 21:13)?  Believers seem to have forever and always found really important things to do in God's sanctuaries…except pray (often, effectually, and fervently). 
Oh, there is a lot of calling out to God going on.  Just not effective prayer.  James pointed this out with startling frankness and clarity:
You ask and do not receive, because you ask wrongly to spend it on your passions (James 4:3).
American Christians are familiar with two basic prayer models.  One is from Jesus.  It looks like this:
Our Father in heaven, hallowed be your name. Your kingdom come, your will be done, on earth as it is in heaven. Give us this day our daily bread, and forgive us our debts, as we also have forgiven our debtors. And lead us not into temptation, but deliver us from evil. For yours is the kingdom and the power and the glory forever. Amen (Matthew 6:9-13).
The other has been around since the early 1700s and has been instilled in children since that time (even non-churched children like myself learned this prayer). It has become so pervasive in our culture that it is actually recited verbatim in a Metallica song (Enter Sandman):
Now I lay me down to sleep. I pray the Lord my soul to keep. If I die before I wake, I pray the Lord my soul to take.
I wonder if you can tell the big difference between the two prayers?  Look at the pronouns.  Jesus: "Our," "us," and "we."  Culture: "I," "me," and "my." Listen to the pronouns in most prayers offered in our churches today.  Which model do we seem to be following?
Remember, James said we don't receive from God because we make our prayers only about I, me, and my.  Think about the Apostle Paul.  Here was a man whose relationship with God was so strong that handkerchiefs that he used to wipe the sweat off his brow were snatched up and used to heal the sick and free people from demonic possession (see Acts 19:11-12).  Here was a man who proudly sustained numerous acts of persecution and torture for Christ (see 2 Corinthians 11:23-28).  And yet, when he prayed that God would do something only for him (rid him of the thorn in the flesh), God told him to learn to live with it by trusting in His grace. 
Do you want to know how to ensure God's glory is still in the building?  Read Daniel's prayer found in Daniel 9:1-23 (hover your mouse over the hyperlink and read it). 
A couple of things about that prayer.  First, it was prompted by a passage Daniel had been reading from the prophet Jeremiah.  In other words, he was led to pray by the Scripture he was reading.  Prayers that move the hand of God don't begin with your circumstance.  They are borne out of His Word. 
Second, look at these phrases in the prayer:
we have sinned, we have not listened, we have rebelled, all Israel has transgressed, we have not obeyed, we have done wickedly.
Here are a few phrases from the prayer about to Whom he was praying:
the great and awesome God, to you O Lord belongs righteousness, to the Lord our God belongs mercy and forgiveness, and the Lord our God is righteous.
Now, what was Daniel actually trying to get God to do? 
let your anger and your wrath turn away from your city Jerusalem, make your face to shine upon your sanctuary, O Lord forgive…
Daniel was a faithful believer (read Daniel 6).  It is not hard to believe he was a sinner like everyone else but it does stretch credulity to think that he had "rebelled," "not obeyed," and "done wickedly."  And yet there he is using "we" with those words and phrases.
Yet look at the result of his prayer: "While I was speaking and praying, confessing my sin and the sin of my people Israel, and presenting my pleas before the Lord my God…Gabriel, whom I had seen in the vision at the first, came to me in swift flight…" (Daniel 9:20-21).  That is called getting God's attention!  (You can read a similar prayer by Nehemiah in Nehemiah 1:4-11).
If it seems that the glory of God's presence has departed from your sanctuary (you, your home, or your church), consider how you are praying.  Are your prayers a response to your circumstances or are they prompted by the Word of God you have been reading?  Which pronouns dominate your prayers (I, me, my or our, we, us)?  Remember, when Jesus taught the disciples to pray He began with "Our Father…"  From the get-go He wanted people to get out of solitary confinement. 
The last sentence of the Bible reads, "The grace of the Lord Jesus be with all."  Not just me.  Not just those like me.  All.
Daniel didn't pray against the Babylonians who had defeated and subjugated the Israelites.  He didn't pray against those who set religious and political traps for his friends (see Daniel chapter 3) or himself (see Daniel chapter 6).  Rather, he included himself as a transgressor against God and merely prayed that God would "make your face to shine upon your sanctuary, which is desolate" (Daniel 9:17).
If the glory of God has proverbially "left the house," may I suggest that you, no, we dump our individual wants and needs and opt instead for what our family, our churches, and our nation need instead?  Like God's shining face on us.
Please Note: We moderate all reader comments, usually within 24 hours of posting (longer on weekends). Please limit your comment to 300 words or less and ensure it addresses the content. Comments that contain a link (URL), an inordinate number of words in ALL CAPS, rude remarks directed at the author or other readers, or profanity/vulgarity will not be approved.