Tuesday, July 2, 2019 @ 12:30 PM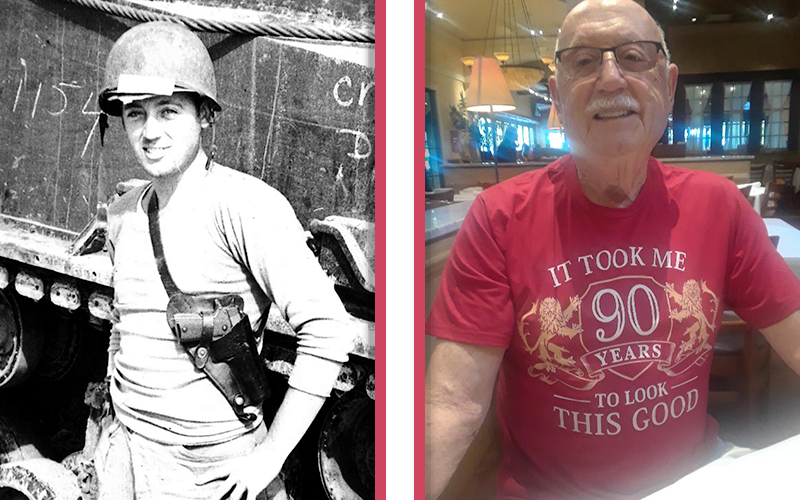 ATTENTION: Major social media outlets are finding ways to block the conservative/evangelical viewpoint. Click here for daily electronic delivery of The Stand's Daily Digest - the day's top blogs from AFA.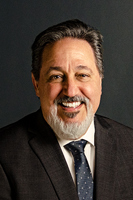 Ed Vitagliano
Executive Vice-President
MORE
*An additional feature about the author's father and his military service appeared in the July issue of the AFA Journal and can be read here.
There are certain times during the year when our hearts and minds naturally turn toward the blessings of our liberty and the men and women who have defended them – and still do. Those times – Memorial Day, Veterans Day, and, of course, the 4th of July – should also turn our focus to the true source of those freedoms, God Almighty.
My dad is one of those defenders. Now approaching 90 years old, Edward A. Vitagliano served in the U.S. Marines from 1947-1952, and I always enjoyed hearing him talk about his experiences.
Accidents – or ordered steps
Dad didn't know the Lord as a young man, but as he told me his stories, they hinted at something strange. It occurred to me that his life seemed to have been spared by an unseen hand. There was always a sense that Dad's life could have turned out much, much differently – or ended altogether at far too young an age.
The Bible says, "The mind of man plans his way, but the LORD directs his steps" (Proverbs 16:9, NASB).
In 1947, determined to enlist, Dad planned his own way like so many others did. With the draft still on after the end of World War II, he and his buddies decided they would rather enlist right out of high school. Anxious to use the GI Bill in order to go to college after serving in the Marines, he wanted to enlist right away. It would mean going to boot camp at Parris Island, South Carolina, in June.
A guy he knew told him, "Don't do it in the summer, it's horrifying down there. Wait until September or another time like that."
But Dad had his plans and enlisted right away. It would be a potentially life-altering moment – but it wasn't the only one.
When he went to the recruiting station for the Marine Corps, Dad said the recruiting sergeant asked him if he wanted to enlist for three years or six.
"I said six. I was a nutty kid," he said. "And the recruiter looked at me and said, 'Why don't you try three, and if you like it you can reenlist.'"
Dad agreed. Again, that decision would later be a critical one.
A failure that saves?
Six months before his enlistment was up, Dad saw a posted notice that there was going to be a tryout for the Marine Corps Base Camp Lejeune rifle team, and as a qualified expert rifleman, he was eligible to try out. He asked the company commander if he could try out for the team, but was denied permission since he was a short-timer.
"So, the company commander offered me a deal. He said he'd let me go if I promised to reenlist if I won a competition," Dad said. "He told me he'd offer me a chance to go to sniper school or a chance to teach midshipman how to shoot – all kinds of avenues were open for me."
Dad agreed. He went to the range and stayed out there all through March, April, and May, firing five times a week, sometimes six. "I perfected my shooting," he said. "At a distance of six football fields [with the M-1 Garand], you take a 20-inch bullseye and I could put 18 in a row in that bullseye at 600 yards. That's without a scope."
When the competition started, 150 of the best marksmen in the Marine Corp world traveled to Camp Lejeune. Dad said he was doing very good on the range. "So, by the end of the first day, I was number 11," he said. "That gave me great hope for the next day, when I would start off doing my best distance, which was the 100 yard off-hand. I thought I was in.
"But that next day, what happened to me and my rifle, I have no idea," he added. "I was not the same guy. I cannot, to this day, figure out how I did so poorly. I don't know what happened to me. I just don't know."
Again, it was a life-changing moment. Dad did not reenlist. He was out of the Marines and intent on going to college.
However, just three days later, the Korean War started. The outfit he'd left behind shipped out to Korea – and was savaged. Dad said many of the men he'd known were killed or wounded.
He said he's often thought about those strange turns of events and what they might have meant to him and the life he lived after the Marines. What if he'd taken to heart the suggestion that he not go through Bootcamp in the summer and instead waited until September? What if Dad had insisted to the recruiter that he enlist for six years instead of three? What if he'd excelled at the rifle competition, rather than failing on day two, and reenlisted in the Marines?
He would've remained with his outfit and gone to Korea – and the harrowing possibilities of that experience are obvious. Admittedly, looking back over time can't tell us what absolutely would've happened, but the possibilities have weighed on him at times.
A second try
As the Korean conflict erupted, Dad's sense of responsibility to serve the country remained, even though he was officially out of the Marines. "It got to be very serious," he said. "I know President Truman got on the radio [in June] and he said that we needed to call up all the reserves. These were men who fought in World War II. So, myself and two of my buddies that served together, we said, 'If they're calling up World War II vets and we're trained, why shouldn't we go down and reenlist so that they could use us?' So, we agreed to go. We went into Boston and reenlisted – with the promise that we would be called to fight."
While the recruiters did make that promise, it never happened. He wasn't called back until October. His division went on maneuvers at an island off Puerto Rico a couple of times, but that was it. When Dad was home on leave, the Marines contacted him and said they were discharging some of the reserves and older Marines because they were pouring in new recruits.
"Before I knew it, I was out of the Marine Corps once again," he said.
A purpose for those who live
We've probably all read stories about 9/11 when someone turned to the right instead of the left and narrowly escaped the terrible tragedies of that fateful day in 2001. Maybe we hear a story of someone locally and think, "An inch this way or that, and it would've ended quite badly."
Why is it that a person can turn to the right and live, but to the left and die? Why does an inch matter so much? Of course, the Christian does not believe in simple serendipity or misfortune. We believe that God oversees both the inch and the mile. But that only serves to raise a deeper question: Why does God spare one but not another?
As Job learned, while we might wonder about His purposes, we are not allowed to put God in the dock (Job 38-42). His sovereign control of our lives is not an easy subject to understand precisely because we are the creature and not the Creator. That relationship means we are not privy to the divine view of human existence, nor do we possess His wisdom or power.
I remember my mother telling me dramatic stories about her childhood in Greece, especially under Nazi occupation during World War II. It was clear from these stories that God had spared her life, along with other members of her family. Their journey through many dangers in war-torn Europe to America are tales no doubt echoed by many during that tragic era.
When I was still pastoring, I used some of these examples in sermons over the years to make the point that we are not accidents of history. In sparing my mother and father in numerous ways, God was doing more than simply preserving them. My two sisters and I would not have existed if our parents had not been spared. For each of the three Vitagliano children, our own children would not exist, either. Now that I have three grandchildren, I realize that they, too, would never have graced this earth. God was not just saving Mom and Dad, He was preserving an entire family tree.
If you're reading this, you can be certain that God wanted you alive at this moment. We might be gone tomorrow, and my family line might end in a terrible tragedy next year. Such things happen all the time. But those of us who are alive today – who breathe and laugh and sing and weep and pray today – we are meant to be alive at this moment.
This is why abortion – and other forms of murder – are such terrible sins. They end not just an individual life, they extinguish entire families and the descendants that were to come. It is an act that severs a family tree, which will never bear its fruit.
If God spared us – if He wanted us here for this tiny slice of time and space – we must ask Him what He wants us to do with it. And we must try to be faithful to what He shows us.
And to all those who have defended our liberties – many of whom laid down their own lives to give us days upon this earth – let us be grateful. Let us remember their sacrifices and honor them with fruitful lives of service to Jesus Christ.
Please Note: We moderate all reader comments, usually within 24 hours of posting (longer on weekends). Please limit your comment to 300 words or less and ensure it addresses the content. Comments that contain a link (URL), an inordinate number of words in ALL CAPS, rude remarks directed at the author or other readers, or profanity/vulgarity will not be approved.