Tuesday, August 06, 2019 @ 12:10 PM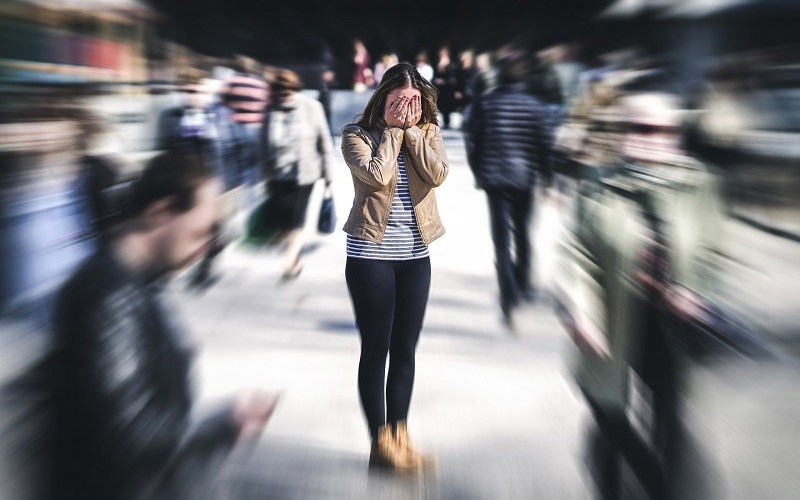 ATTENTION: Major social media outlets are finding ways to block the conservative/evangelical viewpoint. Click here for daily electronic delivery of The Stand's Daily Digest - the day's top blogs from AFA.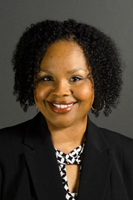 Meeke Addison
Asst. Dir. Special Initiatives/Radio Host
MORE
My one on one conversation with "Tina" (Follow-up from a previous post) 
"First of all, let me thank you for challenging me like I've never been challenged before. But the hate that is coming from you guys this week is awful." Seventeen-year-old, "Tina" (not her real name) decided she had to address some of my comments at Truth for a New Generation's Youth Apologetics Camp in Hertford, North Carolina. I could tell she was nervous and genuinely upset.  "I just have too big a heart to feel the way you feel about homosexuality. I mean if two people genuinely love each other…" I listened carefully. As she ran out of words and sighed, I asked, "Do you believe murder is wrong, what about rape?" She suddenly grew angry, "Please don't! Please don't try to change my mind."
As I looked into Tina's eyes I was faced with a critical decision. Do I allow her to express herself without opposition? Or do I oppose her and teach her to defend her position without hysteria? I chose to press in. I stiffened my back after my initial shock at her sudden shift in demeanor. "Wait a minute, did you want a discussion or do you just want to accuse me of hate?" I asked. Her face read surprise that I pressed. I think she expected me to keep quiet. "Do you believe murder is wrong?" I continued. "Yes." She said. "And why do you believe that?" I smiled. She began to sob uncontrollably. "I need you to back off. I can't breathe!" she gasped. I prayed as I stood there, "Lord, give me wisdom." I decided not to give up. "I need my mom! She is the only one who can calm me! I need my mom!"
I wasn't really sure what to say to this girl who genuinely believed she was out of control. I kept thinking we disagree over human sexuality and she is having a panic attack. My mind was racing, how did we get here? What should I do? I wasn't sure what to do. However, I was absolutely sure that her feelings were very real to her. She was gasping and heaving. She braced herself on a nearby table. I thought I could walk away. I could repent for my disagreement, or I could brace for almost certain impact. I braced.
After a few seconds, I asked, "Are you strong?" She shook her head no. "At your age, I would have never had the courage to address a presenter to compliment them, much less disagree with them. I think you're very strong." I told her. She was still gasping and crying uncontrollably. "I told my mom I didn't want to be here," she said.
"Tina, I have shown you respect by listening to you and trying to understand your position. You have been disrespectful and emotional. You are a young Christian woman. You must do better." I reasoned. She kept telling me she could not calm down. She needed her mother. She told me she was trying not to explode. I told her, "Great! I'll join you in controlling our persons." She was stunned. She honestly thought she would run me off, tail between legs, begging for forgiveness that we disagreed.
I noticed she began to gain control over her breathing and slowly stand on her own without the help of the table. I didn't mention it but I noted it. I said, "Tina, now listen to me. I believe murder and rape are wrong because I believe the Bible is true in all of its expression. You have said you believe some of the Bible but your heart won't allow you to believe that with which you disagree. Who is consistent, me or you?" She was now fully composed. She spoke slowly, "I guess you are." I smiled, "And if we can trust the Bible to be true when we agree can we trust it when we disagree?" She began, "I just can't…" I interrupted, "Tina is the Bible the straightedge or a sliding scale? If a murderer can justify his actions should we excuse them? If a rapist genuinely loves the one he attacks, are we to allow his expression? What about child molesters? They have a strong affinity for children. They might even call it love. Should they be allowed to act on their feelings?"
Tina's mind was racing now. Her eyes darted around as I spoke. "I just don't think that's the same thing, child molestation isn't the same, those children are innocent." She said.
"Who are you to judge?" I asked. "How do you know it's not ok for the molester to act out his desire without consent? How do you arrive at that conclusion? How are you measuring what is right and what is wrong? All I'm telling you is that I'm using the Word of God as my measure of right and wrong." I could tell she was feeling defeated. I said to her, "Hey I don't know if you're aware of this but you totally calmed yourself down. No mom, no walking away." She smiled, "I did! I've never done this before. I've never done this before!"
Tina and I talked for about an hour or so. She shared with me some of her background. She talked about being bullied in school and feeling like she needed to protect people who were mistreated. She shared with me some of her pain in her family life. I affirmed her strength. I praised the fact that she was at camp and had endured for the week. We ended up laughing and talking. She even asked me to write in her notebook. As we neared the end of the conversation, I reminded her, "Tina, I disagree with you on your subjective approach to the Bible. I disagree with you," I stressed, "but I love you and you've earned my respect. You're a strong young woman. Please know that. Please know you can express yourself with self-control and dignity." She was smiling big. "Would you meet my mom when she comes to pick me up?" she asked. "I would be happy to!" I replied.
Tina told me her mom was the only person who knew how to calm her down and that it had never happened so quickly. When Tina's mom arrived at camp. I was off-campus. They waited 30 minutes for me to arrive. Tina's mom approached me quickly. She hugged me. She thanked me. She told me how she had prayed that this camp would change Tina's life. She said Tina told her about our exchange and that it caused her to rethink her position to be more consistent.
 Tina's mom told me their extended family was filled with molesters and she would often use that example to convince Tina that we don't get to decide what is right and wrong. I had no idea, but the Lord knew. By His Spirit, He led me to press the issue of molestation. Tina's mom said her daughter feels more confident than she's ever felt.
Tina's mom told me she thanks God that I didn't let her daughter intimidate me. She told me that Tina often uses her emotions to shut down conversations. She told me it's been a struggle to know just how much to push. She was grateful that someone cared enough to take the risk.
When I read about "snowflakes" who need "trigger warnings" and Gen Z struggling with anxiety I will think about my exchange with Tina. I will consider many of these young people need adults willing to lean in. We must teach our kids to debate. We must teach them to be disagreed with. We must teach them to win but we must also teach them to lose. What if we teach our kids that strength is not wild emotion? What if we gave them the tools to cope with disagreement? Could we reduce the number of anxious teens we see today? As Tina and her mom got into their vehicle, I asked Tina for one more hug. "You are stronger than you realize," I whispered. She smiled, "Thank you."
Please Note: We moderate all reader comments, usually within 24 hours of posting (longer on weekends). Please limit your comment to 300 words or less and ensure it addresses the content. Comments that contain a link (URL), an inordinate number of words in ALL CAPS, rude remarks directed at the author or other readers, or profanity/vulgarity will not be approved.