Monday, August 05, 2019 @ 08:56 AM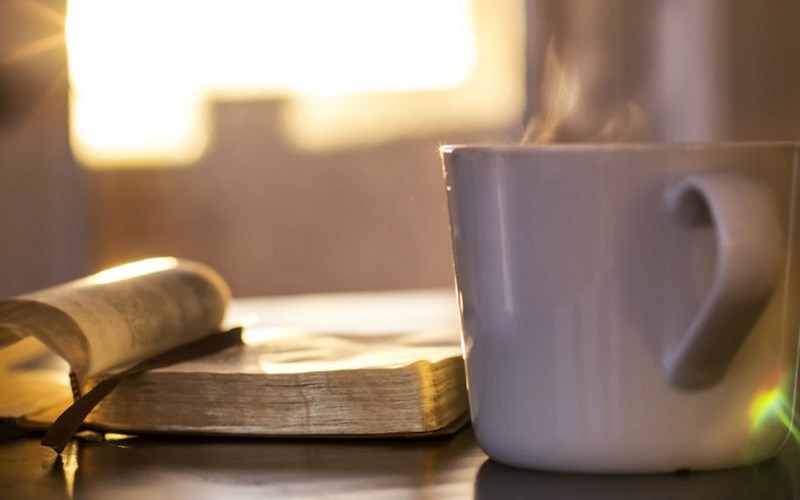 ATTENTION: Major social media outlets are finding ways to block the conservative/evangelical viewpoint. Click here for daily electronic delivery of The Stand's Daily Digest - the day's top blogs from AFA.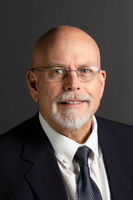 Rob Gardner
Retired AFA Staff Member
MORE
Monday
The Blood Cleanses
And he took a cup of wine and gave thanks to God for it.  He gave it to them, and they all drank from it.  And he said to them, "This is my blood, which confirms the covenant between God and his people.  It is poured out as a sacrifice for many" (Mark 14:23-24 NLT).
Jesus poured out His blood to cover the sin of the world.  Not just the sin of the time that He lived, but the sin of all times, the past, present and future sin.  He shed His blood for the sin that destroys our families.  He bled and died for each of us, he bled and died for me.  He bled and died for the world.  Jesus bled and died for you!!!
How are you living your life?  How are you showing that you believe that Christ died for you?  What are you doing with your life to glorify His name?  
Folks, we are saved only by the grace of God through His Son, Jesus Christ.  We can only be saved through this grace by our faith in Christ and what He did on the Cross.  Thanks be to our Heavenly Father for rolling the rock away from the tomb and raising Jesus to new life.
Lord God, forgive us for not living a life that glorifies You.  We are broken people, living in a broken world.  We can't get through this life without You.  Save us from ourselves, Lord.  Pull us back into your grasp.  Forgive us, Lord.  We are sinners.  Through Christ's death, burial, and Resurrection, we are able to walk as He did, from this life to everlasting life with You, Father God.  Thanks be to You, Father.  We praise Your Holy Name.  Amen.
Tuesday
God's Word is Infallible
So we must listen very carefully to the truth we have heard, or we may drift away from it (Hebrews 2:1 NLT).
Folks, it's so easy to lose sight of God in this godless society.  The seduction of the devil is stronger now than I can ever remember.  The broken world is telling us God's word is just a book with good ideas, but we must remember that it is the infallible, inerrant & inspired word of God.
Right is being called wrong, wrong is being called right, evil is being called good and good is being called evil.  Friends we are living in a state of pure mess and delusion.
Now is the time to get in God's word.  Ask the Holy Spirit to direct your understanding and read, study and explore God's road map for life.
Thank You Lord God for giving us Your divine guide, the Holy Spirit.  It is the only Truth that we can be sure of.  We praise You Father in the mighty name of Your Son, Jesus Christ.  Amen.
Wednesday
Focus on Truth
And now, dear brothers and sisters, one final thing.  Fix your thoughts on what is true, and honorable, and right, and pure, and lovely, and admirable.  Think about things that are excellent and worthy of praise (Philippians 4:8 NLT).
We cannot produce anything that is truly good in our lives without Christ.  We must have a guide who shows us the Way, the Truth, and the Life – Jesus (John 14:6).   
Folks, if you wanna see how to tackle life's challenges, just look to Jesus.
Thank You God for Your Son!  Praise Jesus' name!  He changed the world and all eternity.  He changed my life yesterday, today, and forever.  Thank You Jesus!  Amen.
Thursday
Comforted So We Might Comfort
All praise to God, the Father of our Lord Jesus Christ.  God is our merciful Father and the source of all comfort.  He comforts us in all our troubles so that we can comfort others.  When they are troubled, we will be able to give them the same comfort God has given us (2 Corinthians 1:3-4 NLT).
God's plan is perfect.  Every detail is worked out to perfection.  We can trust in Him to provide for us and He then uses us to provide for others.  That provision is not only the ability to comfort others, but to also help others in many ways.
We are never to walk past someone whom we can help without offering a hand of assistance.  That said, there are sometimes situations that are best suited for someone else to handle.  Maybe God put you across a situation that you can't handle, but you know someone that can?  Maybe your job is just to get these two parties together?  God has a mysterious plan that gives us an opportunity to work together for the good of others in the mighty name of Jesus.
Thank You, Lord, for your plan.  Thank You for putting us in the right place at the right time, so that we might be of assistance to others.  We are also thankful for people providing help to us when we need it most.  Dear Father, thank You.  In Jesus' name, amen.
Friday
Prayerfully Yours, Lord
Your word is a lamp to guide my feet and a light for my path.  I've promised it once, and I'll promise it again: I will obey your righteous regulations (Psalm 119:105-106 NLT).
Join me today in prayer.  I pray that God will use our petitions of prayer, to do amazing things in our lives and in our nation.
Let us pray together.
Lord, we come humbly before Your throne to ask that You guide our path, today and forever.  We ask this for ourselves and for all those that read these words.  We have all stumbled and continue to struggle with life, we need You Lord and Your direction for our lives.
Lord, we ask specifically that You will give us discernment for Your will in our lives.  We also intercede for all those that are reading this that You will provide them with a clear vision of what you would have them to do.  Lord, lead us and direct us in Your perfect ways.
Father God, We also pray for our nation.  Our nation is struggling with sin.  We have removed You and Your instructions from our lives, our government and our people.  We are struggling as a nation with hate being the main theme for the day.
Lord, We lay these requests at the foot of the Cross.  We give you total control and ask that you meet our needs and Your mighty name be glorified.  I pray this in the matchless name of Jesus the Christ.  Amen.
Saturday
Hope
"Rejoice in our confident hope.  Be patient in trouble, and keep on praying" (Romans 12:12 NLT).
Our hope is not in this world but in God.  We will have trouble and trials as we walk on this earth, but God provides us the strength to endure.  Stay strong and pray.
Dear Lord, thank You for your unfailing love.  In Jesus' name, amen.
Sunday
Prayer Time
Open up, ancient gates!
Open up, ancient doors,
and let the King of glory enter (Psalm 24:9 NLT).
What does your prayer life look like?  Are you getting quality time with God?  Are you getting some "alone time" with Him?  Are you coming to Him with praise or just your wishlist?  Are you spending time listening for Him to speak?  If so, then when God speaks, do you act in obedience?
These are all valid questions that every follower of Christ should ask themselves.  We should spend time each day with a devotion and prayer.  Being a Christian is so much more than going to church on Sundays and Bible study on Wednesdays.  We must develop that personal relationship with God.  This relationship is founded by speaking and listening to God.  He does hear our prayers.  His timing is perfect and might not line up with our time table.  By waiting on His timetable, we will be challenged to rely on our faith.  By our wait, our faith will grow.
If we want to grow deep in Jesus, we need to begin or extend your personal prayer time.  Bring Him all your needs, no matter how small and be sure to praise Him for answered and also unanswered prayer.  It's been said that unanswered prayer is sometimes the best answer that we can receive.  God knows the Big Picture, we don't.  Trust in Him.
Father God, help us to realize that we need our prayer time, daily, if not more often.  Help us to be still and listen for Your instructions.  Help us, Father, to understand that we can bring You any request, whether it be tiny or huge.  Lord, help us to pray in Your will and not necessarily our wants.  Father, thank You for loving us and hearing our pleas.  I pray in the mighty name of Jesus, Amen.
Please Note: We moderate all reader comments, usually within 24 hours of posting (longer on weekends). Please limit your comment to 300 words or less and ensure it addresses the content. Comments that contain a link (URL), an inordinate number of words in ALL CAPS, rude remarks directed at the author or other readers, or profanity/vulgarity will not be approved.