Monday, September 16, 2019 @ 8:49 AM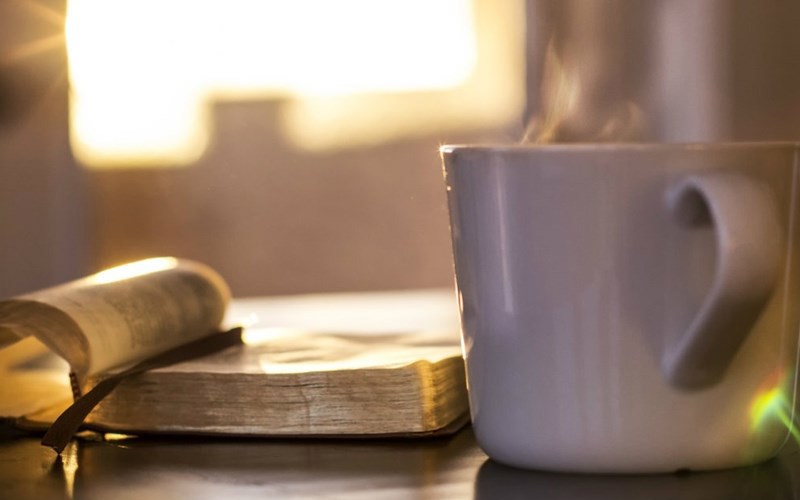 ATTENTION: Major social media outlets are finding ways to block the conservative/evangelical viewpoint. Click here for daily electronic delivery of The Stand's Daily Digest - the day's top blogs from AFA.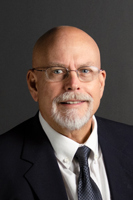 Rob Gardner
Retired AFA Staff Member
MORE
Monday
Pull Back the Curtains
Jesus spoke to the people once more and said, "I am the light of the world. If you follow me, you won't have to walk in darkness, because you will have the light that leads to life" (John 8:12 NLT).
We must shine His light, God didn't place us in this world to be passive beings. He placed us to go and do. He placed us to be disciples for His Kingdom. Maybe we aren't able to physically "go", but that doesn't mean we can't make a difference in the world. Each of us should be active in shining His Light. Our activity might be a social media post, a phone call, a text message or even a handwritten letter so that His Light will shine on those in need. If we have the ability to physically "go" like these examples, then there are no excuses. Jesus commands us to Go and share His Light. It's really not just a suggestion.
Now, I'm going to get personal. Are you tired of sitting in the dark? Stop sitting there and do something. Maybe you are the one that needs to be blessed by His Light. The first thing you must do is, stop sitting there in the dark! Just because you aren't seeing God's Light, doesn't mean that His light isn't shining. Just because it's cloudy outside doesn't mean that His light isn't shining. Just because there might be a storm going on, it doesn't mean that His light isn't shining. God's Light shines through even the darkest of life's conditions.
Lord God, Your light is shining. I pray that we will open the drapes and let Your light shine into our lives. May Your Holy Spirit be released on the lost souls that are struggling to see a glimmer of hope and may He also prod and spur those currently not engaged in living in obedience to Your Word to get moving for Your Kingdom. I pray in the mighty name of Jesus. Amen.
Tuesday
God's Promises
By his divine power, God has given us everything we need for living a godly life. We have received all of this by coming to know him, the one who called us to himself by means of his marvelous glory and excellence. And because of his glory and excellence, he has given us great and precious promises. These are the promises that enable you to share his divine nature and escape the world's corruption caused by human desires. In view of all this, make every effort to respond to God's promises. Supplement your faith with a generous provision of moral excellence, and moral excellence with knowledge, and knowledge with self-control, and self-control with patient endurance, and patient endurance with godliness, and godliness with brotherly affection, and brotherly affection with love for everyone. The more you grow like this, the more productive and useful you will be in your knowledge of our Lord Jesus Christ (2 Peter 1:3-8 NLT).
By God's divine promises, we can lead a Godly life, experience His glory, relish in His precious promises, learn to live a life of moral excellence, experience wisdom not just knowledge and He gives us self-control. That is all provided by God, as we follow Him. Thanks be to God.
Dear Lord, help us to rely on You and Your promises. Help us to not rely on human understanding and human accomplishments. Lead us, Father, down Your path of righteousness, in Jesus' name, Amen
Wednesday
It's Possible
"Jesus looked at them intently and said, "Humanly speaking, it is impossible. But with God everything is possible" (Matthew 19:26 NLT).
All by ourselves, we really can't reach our potential.
All by ourselves, we will never be what God designed us to be.
All by ourselves, we will miss the joy that God has laid out for us.
All by ourselves, we might accomplish huge things,
BUT with God, our lives will be complete and full.
Lord God, thank You for Your continued work in our lives. You will never leave us. You are always working to help us become who You designed us to be. We are not in this life, all by ourselves. We praise Your name. Amen.
Thursday
Christ Welcomes Us
Jesus replied, "Who is my mother? Who are my brothers?" Then he looked at those around him and said, "Look, these are my mother and brothers. Anyone who does God's will is my brother and sister and mother" (Mark 3:33-35 NLT).
Jesus welcomes us into His family. Are we ready to join Him? He has a plan for each of us, are we willing to do what He has given us to do?
His plan is for us to bring more people into His family. We do this by making disciples of all people in all nations. This is not just a call to ministers, but to all Christians. After all, if we are truly living with Jesus in our hearts, we are going to do God's will. Are we doing what Jesus has called us to do? I'm just asking.
Father God, lead us to be doers of your word, not just readers. Help us to be pro-active in telling everyone about our Savior and Your gift to all of creation. Help us to be bold, but doing so with love and kindness. Help us not to be weary in the battle, as Satan hates Christians, especially when they are making more disciples for Christ. We ask that you place Your hand of protection on each of us as we battle the world and the spiritual battles that rage around us. Father, deliver us from evil and forgive us of our sins. We ask in the name of Jesus and by the power of the Holy Spirit. Amen.
Friday
Good vs. Evil
"The eyes of the LORD watch over those who do right, and his ears are open to their prayers. But the LORD turns his face against those who do evil." Now, who will want to harm you if you are eager to do good?" (1 Peter 3:12-13 NLT).
We have a choice. Choose wisely.
Dear Lord, lead us in Your instructions and Your righteousness. We have a choice. May You direct our decision. Amen.
Saturday
Our Faith Brings Endurance
I entrust my spirit into your hand. Rescue me, Lord, for you are a faithful God (Psalms 31:5 NLT).
Have you given your heart to Jesus? Have you really let Him into the center of your being, your life? Are you focused on Him and ask Him direction each day?
You see, He is faithful to us and will rescue us from the torment of problems and worries. No, He doesn't make them go away, but through His power, grace, mercy, and love, He gives us the ability to endure and see that there is much more to life than sweating the small or large stuff of this world.
Father God, thank You for being our Rock, our Comforter, and our Savior. We pray today for all those that have not accepted Your gift of Jesus Christ. We pray that their hearts will be touched by You, Father, and that You will become the center of their lives. We pray and ask this in the Mighty Name of Jesus Christ. Amen.
Sunday
A Person's Life is Judged
A good person produces good things from the treasury of a good heart, and an evil person produces evil things from the treasury of an evil heart. What you say flows from what is in your heart (Luke 6:45 NLT).
How many people continually pull out God's word when it's convenient for them to make a point? Even though they don't truly understand the scripture that they are quoting. People are quick to pull out a simple one-line verse from the Gospel of Matthew: Matthew 7:1, "Do not judge others, and you will not be judged. They fail to understand the full context of what Jesus is saying.
In Matthew 7:1, Jesus is making several points. We are not to judge someone's salvation or their relationship with Him. We are also reminded that before we point fingers, we should look at our own transgressions.
Point 1 - Folks, we don't have a clue to a person's final destination, their eternal soul is in God's hands. God can choose what He will do with their lives, it's not up to us, nor should we judge their fate.
Point 2 – We are all sinners, broken and undeserving of God's grace. We need to take a hard look at our own hearts and see how we are failing God. It should not be an "I'm better than him/her" type discussion. We better concern ourselves with our own soul's needs.
All that said, Jesus does tell us specifically to examine the fruit of people that we associate with and determine whether they are living a life that is God-glorifying or one that supports evil, worldly ways. Jesus tells us in Matthew 7:6, we are not to waste what is holy on those that are unholy. Thus, this is judging others by the way they live their lives. We are to be "fruit inspectors". A good tree produces good fruit, a bad tree does not.
So, how do we determine what is holy or unholy? By reading God's word, it's the only pure truth that is available to us. God's word is the guide for life, currently and eternally. When we open God's word, ask the Holy Spirit to open our eyes, mind, and heart to what God is wanting us to learn. God will provide for our inability to understand His roadmap for life. He will give us what He wants us to focus on at that particular time. His word is a living word and we can expect that the same passage will speak differently to us at different readings and times. Open our hearts to Him and study His word.
Thank You, Lord, for loving us enough to give us a detailed guide for our lives. Let us seek You and Your truth through Your word and through prayer. We pray and ask in the Mighty and Matchless Name of Your Son, Jesus Christ, amen.
Comments will be temporarily unavailable. Thank you for your patience as we restore this service!
Please Note: We moderate all reader comments, usually within 24 hours of posting (longer on weekends). Please limit your comment to 300 words or less and ensure it addresses the content. Comments that contain a link (URL), an inordinate number of words in ALL CAPS, rude remarks directed at the author or other readers, or profanity/vulgarity will not be approved.