Friday, September 27, 2019 @ 09:11 AM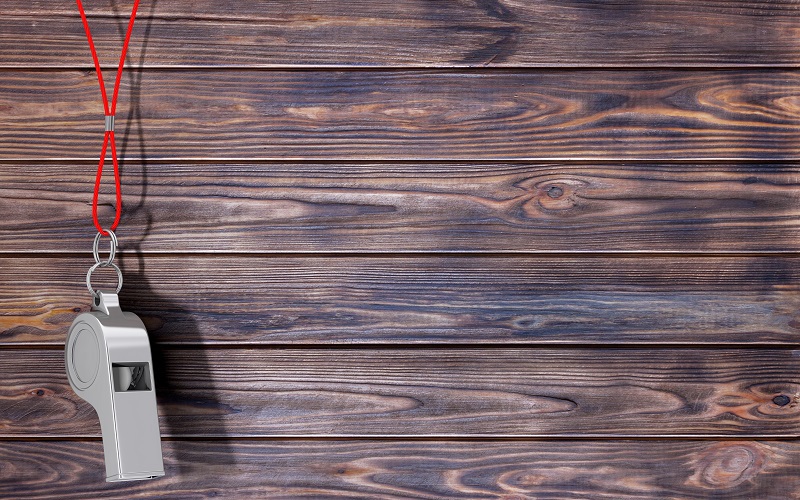 ATTENTION: Major social media outlets are finding ways to block the conservative/evangelical viewpoint. Click here for daily electronic delivery of The Stand's Daily Digest - the day's top blogs from AFA.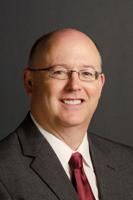 Dr. Robert Youngblood
Assistant Digital Media Editor
MORE
There's something inside us which makes most of us feel good when bad people get caught.
Maybe that's why whistleblowers interest us.  They help us catch bad people or bad governments doing things they know they shouldn't.
In fact, this week has been a political storm about a whistleblower which may launch an impeachment of President Trump. 
Remember impeachment is like saying "we have enough evidence to look into prosecuting and then charging if a crime has been committed."  It isn't a confirmation of guilt – especially in today's highly politicized use of the law as a battering ram in our embattled republic.  The House of Representatives can impeach and then the Senate would hold the trial.
Regardless, even President Trump (who seems to love the country by the majority of his actions), is innocent until proven guilty – just like all citizens of the U.S.  But we do not see the presumption of innocence being shared by most media outlets.  Time will tell whether they are unbiased or have their minds made up with an ulterior goal of removing a sitting president they don't like.
Movements like #metoo, where accusations fly across the aisles of committees and over the airwaves of our cities, are not just.  People claim charges against others, like Judge Kavanaugh, who are also innocent until proven guilty.  If they bring false charges, then they should face consequences by being charged for the lies they cultivate and breed – otherwise, they become termites to truth who weaken the idea of presumed innocence while destroying the foundations of our nation. 
We need to guard against this bullying to silence the discussion of ideas.  The media needs to beware being a bullpit (bully pulpit) where people with their views practically fight to the death like pit bulls in a ring.  This is true for Congress too. 
Civility can accomplish much.  So can civil disobedience.  Remember civil disobedience is a PEACEFUL refusal to comply with certain laws.  Henry David Thoreau argued that citizens must uphold their conscience over what is prescribed by law.
Unfortunately, we live in an America with a vanishing conscience.  Perhaps we've hardened our hearts when we cannot even acknowledge there is objective truth.  By its nature truth is "restrictive" and cannot include things which are not true.  This idea doesn't sit well with a society that wants to be fully inclusive.
Even so, with all this in mind, it is true most of us enjoy it when bad people get caught.  It acknowledges a standard or law was broken.  It makes us feel good that bad people get caught and punished.
Too bad, though, even when we are given the simplest of laws to follow that there are no good people (Mark 10:18, Luke 18:19; Romans 3:23-26). 
Now if you read Romans 3:23-26, you'll notice it included a word called "sin."  How does that relate to law?  1 John 3:4 says, "Everyone who makes a practice of sinning also practices lawlessness; sin is lawlessness." 
The whistleblower in your life
"I tell you, on the day of judgment people will give account for every careless word they speak, for by your words you will be justified, and by your words you will be condemned" (Matthew 12:36-37).
Yes, you will blow the whistle on yourself related to the laws you have broken.  It will be as if you've been asked whether or not you've followed the law and you'll be compelled to answer truthfully. 
Have you told a lie?  Have you stolen?  Have you broken any of the other 10 Commandments?
Again and again I have seen people confronted by God's law, admit they've broken it, and then say, "Yes, I'm a good person." 
None of us are given a break for breaking the law even once.  James 2:10 says, "For whoever keeps the whole law but fails in one point has become guilty of it all."
So tell a lie?  You no longer qualify.  You can't call yourself a "good person."  Sure, you're not bad as some others.  But if you break part, then you break all.
And THAT is not good.
When you transgress the law, God who is holy and righteous cannot have you in His presence.  Also, since God is just (it's that part of Him we acknowledge when bad people get caught and punished), He cannot allow a lawbreaker into heaven.  We have, due to our sin, broken the relationship.
There is good news if you are willing to agree with God about what sin is in your life:  Jesus can restore that relationship so you can have peace with God.
When we read Isaiah 53:6 we see how we all fail but also how Jesus would suffer the just punishment for our sins in our place.  It says, "We all, like sheep, have gone astray, each of us has turned to our own way; and the LORD has laid on him [Jesus] the iniquity of us all."
And how do we move past the judgment of the law on our sins to where Christ rescues us and restores the relationship?  Much of this is explained in Galatians 3, but let's look at Galatians 3:21-22
"Is the law then contrary to the promises of God? Certainly not! For if a law had been given that could give life, then righteousness would indeed be by the law.  But the Scripture imprisoned everything under sin, so that the promise by faith in Jesus Christ might be given to those who believe." 
Through Jesus, we re-establish the relationship with God, where we can have peace.  The law helps us recognize our need by seeing ourselves as lawbreakers, sinners.  "God demonstrates His own love toward us, in that while we were yet sinners, Christ died for us" (Romans 5:8).
But it didn't end with His death on the cross. He rose again and still lives (1 Corinthians 15:3-4).
Jesus suffered the punishment for sinners and became the only way to God. Jesus said, "I am the way, and the truth, and the life; no one comes to the Father, but through Me" (John 14:6). 
Who is Jesus to you?  By your words and obedience, you will be justified or by your words and disobedience you will be condemned.
You will be your own whistleblower against yourself.  Whether you face the just punishment alone and suffer hell depends on whether you deny the work Jesus did for those who come to Him. The law is heavy, therefore judgment is heavy.
But Jesus calls in Matthew 11:28-30, "Come to me, all who labor and are heavy laden, and I will give you rest. Take my yoke upon you, and learn from me, for I am gentle and lowly in heart, and you will find rest for your souls. For my yoke is easy, and my burden is light."
This is the day of salvation (John 3:16-18; 1 John 1:9) where the broken relationship can be restored. 
One day the last whistle will blow for you. 
Please Note: We moderate all reader comments, usually within 24 hours of posting (longer on weekends). Please limit your comment to 300 words or less and ensure it addresses the content. Comments that contain a link (URL), an inordinate number of words in ALL CAPS, rude remarks directed at the author or other readers, or profanity/vulgarity will not be approved.