Thursday, September 26, 2019 @ 10:32 AM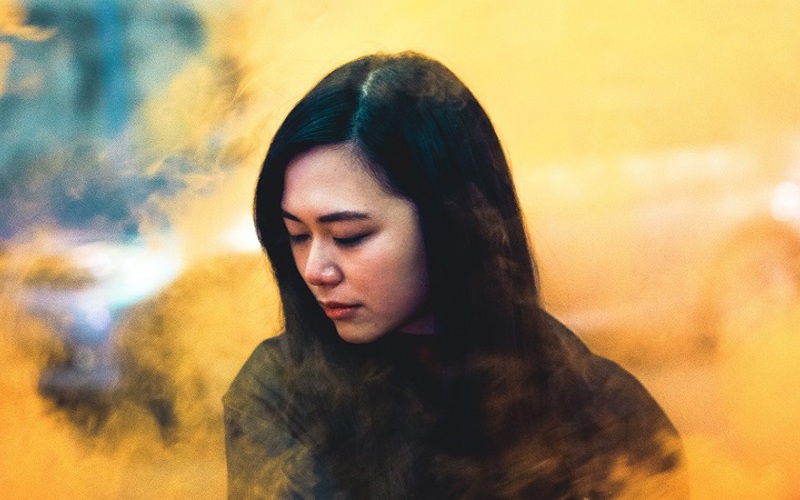 ATTENTION: Major social media outlets are finding ways to block the conservative/evangelical viewpoint. Click here for daily electronic delivery of The Stand's Daily Digest - the day's top blogs from AFA.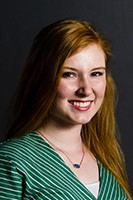 Hannah Meador
The Stand Writer
MORE
People entering their 20s should expect times of uncertainty ahead of them. Around the age of 20 and onward life becomes more complicated, and as young people navigate this unfamiliar terrain they can often find themselves stricken with a case of the "I don't knows." 
"I don't know who I'm going to marry."
"I don't know if I'll find a job."
"I don't know if I can pass this exam."
"I don't know how we'll  be able to afford rent this month." 
"I don't know what I'll do if we break up." 
Because the world is always changing, we are constantly bombarded with the idea that nothing is permanent or certain. We're taught that marriage isn't practical, rules aren't applicable, and opinions aren't politically correct. These teachings have left a massive number of millennials searching for a cure for the "I don't know" syndrome.
As of 2018, 12% of millennials struggle with anxiety. That is 12% more human beings who don't know what to do with their life, with their goals, or if they should even get up in the morning. Anxiety and depression are two silent killers sweeping through our nation, and no one is protected.  
The side effects of this uncertainty are often hard to endure. It can cause sleepless nights, frustration, anger, and so much more. It appears that no matter how much effort you put towards fighting your case, it is hopeless. Before long, "I don't know" turns into "I can't." 
Once anxiety has captured the mind and heart, it's hard to believe you are going to be released from its grasp. The mental and physical burden that takes hold of your life during this time seems to control every step you take. You're sick, sweating, hopeless, hurting, and have nowhere else to turn. The fear of "I don't know" is daunting and hard to escape.
But hold fast. There is hope.
In his book Anxious for Nothing, Max Lucado says, "The mind cannot at the same time be full of God and full of fear."
It is impossible to lie in bed worrying about what you don't know when you focus on what you do know. That is, that God is in control. 
Jesus said: "Can any of you add a single cubit to his height by worrying? Why do you worry about clothes? Learn how the wildflowers of the field grow: they don't labor or spin thread. Yet, I tell you that not even Solomon in all his splendor was adorned like one of these! If that's how God clothes the grass of the field, which is here today and thrown into the furnace tomorrow, won't He do much more for you, you of little faith?" (Matthew 6:27-30).
Why do you worry? Is it because you don't know what to do? Do you not trust His plan for your life? Can He not provide for you now like He has been doing for years? 
He hasn't changed, we have.
When reading the words, "you of little faith;" my heart sunk. It is the perfect picture of what anxiety has become. It isn't about how your world is spiraling out of control; it's about you taking your eye off of the one who set the world in motion.
The most difficult season is when loneliness strikes. Once you've reached this mindset, it seems as though you will never shake it. No matter how hard you fight to be known, nothing works. You feel worthless, and worse, forgotten.
When we let anxiety and worry overtake our walk, we become the Peter that walked on water and took his eyes off Christ.
We sink.
However, there is hope. We as Christians have been given the greatest and most real sources of peace. Taking anxiety medication, exercising, and attempting to regulate your sleep cycle can only do so much. Until you figure out how to combat fear with faith, you'll never truly succeed. 
Have faith. You're not alone. Here are a few ways to combat fear and anxiety through the cross. He has a plan for you. Trust it.
Prayer
"Humble yourselves, therefore, under the mighty hand of God, so that He may exalt you at the proper time, casting all your care on Him, because He cares about you" (1 Peter 5:6:7).
"Cast your cares on him because he cares for you" is a popular phrase by itself. But removing it from the context of the rest of the verse may cause more harm than good. We have to humble ourselves before King. Until that happens, we'll never cast our cares completely on Him because we are too self-consumed.
Scripture  
"All Scripture is inspired by God and is profitable for teaching, for rebuking, for correcting, for training in righteousness, so that the man of God may be complete, equipped for every good work" (2 Timothy 3:16-17). 
Scripture was written to equip us to live the Christian life. There are countless verses teaching us how to combat sin. These sins include all anxieties and insecurities. 
Digging into God's Word shows us the truth. In it, we lose the "what-ifs" and uncover power. In the Scripture, we aren't uncertain. We are conquerors. To defeat Satan's temptation to doubt God, hide the words in your heart. When worries overcome you, remember how and Who is living within you.
Accountability
"Therefore, confess your sins to one another and pray for one another, so that you may be healed. The urgent request of a righteous person is very powerful in its effect" (James 5:16).
One of the best cures for anxiety is companionship. It doesn't have to be a romantic interest; instead, it can be someone who cares and listens to your problems. In his book Anxious for Nothing, Max Lucado says: "Fear sees a threat and anxiety imagines one." This complexity makes distinguishing reality harder but not impossible. When you reach out to someone in faith and ask him or her to come alongside you, they can help you see what's real.
In James, we read the command to practice confession and the power of prayer. Interestingly enough, this passage also discusses healing. By coming in communion with other believers, they help you carry your burdens, including anxiety. Relinquishing your fears, doubts, and regrets opens up a meaningful relationship, but it also allows you to find peace in the process. 
The battle is won when you realize you aren't alone. You're okay. Find someone that will pray, help, and encourage you in your daily life. You won't be the only one receiving a blessing from this, I guarantee it. 
You are loved. He wants to take care of you. Will you submit your chaos and worries to Him? Or do you choose to stay in bed worrying about the "I don't knows" in your life? 
You're not alone. Give Him a chance.
(Editor's note: This was first posted at Engage Magazine at this location)
Please Note: We moderate all reader comments, usually within 24 hours of posting (longer on weekends). Please limit your comment to 300 words or less and ensure it addresses the content. Comments that contain a link (URL), an inordinate number of words in ALL CAPS, rude remarks directed at the author or other readers, or profanity/vulgarity will not be approved.