Monday, October 28, 2019 @ 7:51 AM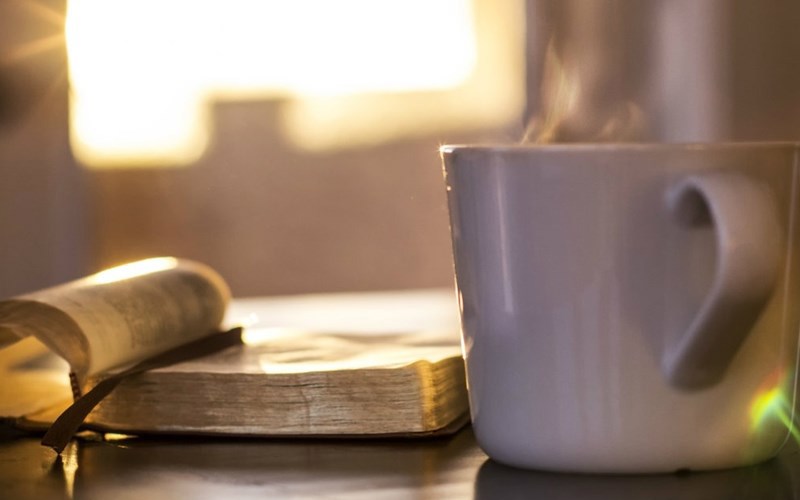 ATTENTION: Major social media outlets are finding ways to block the conservative/evangelical viewpoint. Click here for daily electronic delivery of The Stand's Daily Digest - the day's top blogs from AFA.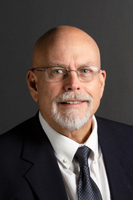 Rob Gardner
Retired AFA Staff Member
MORE
Monday
Stillness
"Be still, and know that I am God!
I will be honored by every nation.
I will be honored throughout the world."
The Lord of Heaven's Armies is here among us;
the God of Israel is our fortress (Psalm 46:10-11 NLT).
Being still is not a watermark in my life. I'm sure that I'm like many of you, I'm busy. Busyness can control our lives and take us away from our Lord. Sometimes, being busy "for the Lord" moves us farther from what He has in store for us and moves us to what "we" want. We must guard against busyness that takes us down well-intended pathways, but away from spending time with God.
We must be still and listen in order to discover God's plans for us.
Be still. Listen and absorb His Word.
Father God, help us to be quiet. Help us to be still. Help us to absorb Your word, and we pray that the Holy Spirit will guide our quiet time. Thank You God for your amazing word and truth. Amen.
Tuesday
All-Encompassing
The instructions of The Lord are perfect, reviving the soul. The decrees of the Lord are trustworthy, making wise the simple. The commandments of the Lord are right, bringing joy to the heart. The commands of the Lord are clear, giving insight for living. Reverence for the Lord is pure, lasting forever. The laws of the Lord are true; each one is fair (Psalms 19:7-9 NLT). 
Perfect - Reviving - Decrees - Trustworthy - Wise - Commandments - Right - Joy - Clear - Reverence - Pure - Forever - True - Fair !!!!
Enough Said.
Lord God, thank You for Your perfection. Thank You for making us perfect by the blood of Jesus. Without Jesus, we cannot come into Your presence. With Jesus, You welcome us into Your Kingdom … not by anything that we have done, but by what You did for us. Lord, we praise Your name today and every day, for You are our King. Amen.
Wednesday
My Prayer for Each of You
"I pray that God, the source of hope, will fill you completely with joy and peace because you trust in him. Then you will overflow with confident hope through the power of the Holy Spirit" (Romans 15:13 NLT).
Jesus is... all things.   And that is enough!
Enough said.
Dear Lord, I pray that each of my friends that read this will turn their lives over to You, so that they might experience the hope that You provide. I pray this in Your mighty name. Amen.
Thursday
Jesus Upholds God's Law
"Don't misunderstand why I have come. I did not come to abolish the law of Moses or the writings of the prophets. No, I came to accomplish their purpose. I tell you the truth, until heaven and earth disappear, not even the smallest detail of God's law will disappear until its purpose is achieved (Matthew 5:17-18 NLT).
God's commandments are just as true today as they were when God gave them to Moses. Jesus spoke directly to this in Matthew 5:17-18. In fact, Jesus actually "upped the game" when He spoke directly about anger, lust, murder, adultery, etc. (Read Matthew 5) We are to use the Ten Commandments as a guide to life.
Folks, I get excited to think how different our world would be if we, as a nation, would truly live by these Words of God. Then after that brief excitement, I come to the reality of how far we have fallen from His Word and the teachings of Jesus Christ.
We have One Hope. That One Hope is Jesus Christ, our Savior, and King. If you don't know Jesus, now is the time. Don't wait another minute. You never know when this life will end.
Lord God, thank You for loving us so much that You gave us A Way to enter Your Kingdom. It's by the name of the One who gave His life for us that we pray. Amen.
Friday
One on One
Are any of you suffering hardships? You should pray. Are any of you happy? You should sing praises. Are any of you sick? You should call for the elders of the church to come and pray over you, anointing you with oil in the name of the Lord. Such a prayer offered in faith will heal the sick, and the Lord will make you well. And if you have committed any sins, you will be forgiven (James 5:13-15 NLT).
I cherish my prayer time each day. It is the time that I have open chats with my Father God. In this time, I do my best to listen to His correction, His guidance and His desires for me.
I also praise His Holy Name and thank Father God for all that He is doing in and through my life.
I spend a lot of time in intercessory prayer, praying for all my friends and family. We are all broken and struggling in life. We need to lift each other up during these prayer sessions.
I hope that each of you takes a special time each day to talk with Him. This is the one time that we truly have that personal relationship with God, our Father. He hears our every plea. Don't take that lightly. The Creator of all things is listening, and He is speaking truth into your life. It is so important- Pray and Listen.
Thank you, Lord, we praise Your Holy Name. Thank You for listening to our wants, desires, and needs. Thank You for answering our prayers, whether it be Yes, No, or Not yet. We can trust Who You are and that You are answering in the way that it's best for us and those around us. Thank You, Father, Thank You!!! We pray and give thanks to You, asking and praying in the mighty name of Your Son, Jesus Christ. Amen.
Saturday
Turning to Him or Away from Him
Jesus shouted to the crowds, "If you trust me, you are trusting not only me, but also God who sent me" (John 12:44 NLT).
How many times do we stop trusting in the promises of Jesus? When we stop trusting His promises, we also fail to trust God, our Father.
Remember that God is faithful and trustworthy, never recant your faith in His Son or His promises.
Thank You God for being faithful and trustworthy, even when we aren't. In the mighty name of Jesus, we ask and pray. Amen.
SUNDAY
Relying On Grace
 – The two men urged them to continue to rely on the grace of God (Acts 13:43).
 – But the apostles stayed there a long time, preaching boldly about the grace of the Lord (Acts 14:3).
 – The believers there had entrusted them to the grace of God to do the work they had now completed (Acts 14:26).
 – We believe that we are all saved the same way, by the undeserved grace of the Lord Jesus (Acts 15:11). – But my life is worth nothing to me unless I use it for finishing the work assigned me by the Lord Jesus—the work of telling others the Good News about the wonderful grace of God (Acts 20:24).
 – For the sin of this one man, Adam, caused death to rule over many. But even greater is God's wonderful grace and his gift of righteousness, for all who receive it will live in triumph over sin and death through this one man, Jesus Christ (Romans 5:17).
 –God saved you by his grace when you believed. And you can't take credit for this; it is a gift from God. Salvation is not a reward for the good things we have done, so none of us can boast about it (Ephesians 2:8-9).
I'll leave you with one simple statement:  Are you reliving God's GRACE every day?
Lord Jesus, thank you for obeying the will of God, our Father. When You said, "Your will be done", it was Your total submission to His plan. That plan was coming to completion. Your sacrifice on the cross, canceled sin then, now, and forever. When God raised You from the dead, it opened Heaven's gate for all of us that believe, repent, and follow You, to enter into the very presence of God Almighty. Your sacrifice is the grace that we should relive every day of our lives. Thank You Jesus for saving us from ourselves. Amen and Amen.
Please Note: We moderate all reader comments, usually within 24 hours of posting (longer on weekends). Please limit your comment to 300 words or less and ensure it addresses the content. Comments that contain a link (URL), an inordinate number of words in ALL CAPS, rude remarks directed at the author or other readers, or profanity/vulgarity will not be approved.