Monday, November 4, 2019 @ 8:49 AM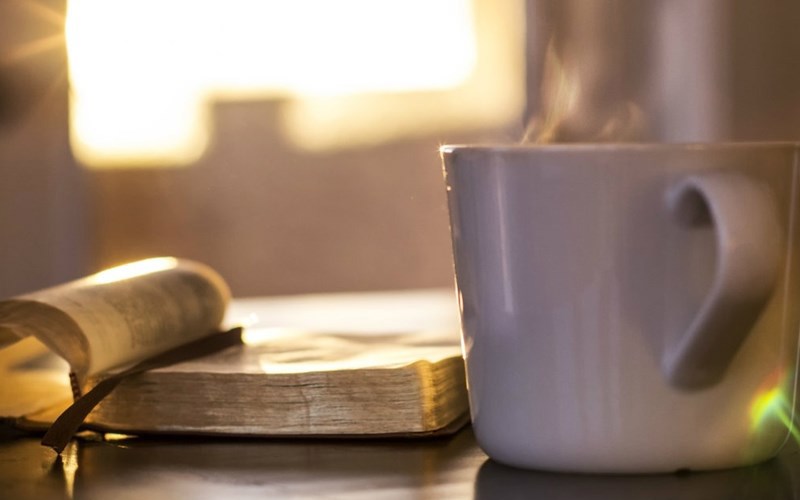 ATTENTION: Major social media outlets are finding ways to block the conservative/evangelical viewpoint. Click here for daily electronic delivery of The Stand's Daily Digest - the day's top blogs from AFA.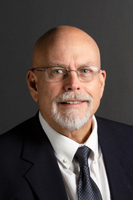 Rob Gardner
Retired AFA Staff Member
MORE
Monday
Never Changing, Always True and Perfect
Jesus Christ is the same yesterday, today, and forever (Hebrews 13:8 NLT).
Jesus Christ is the Rock upon which we can build our house. Jesus never changes. He is the same each day, just as God's Word is true, infallible, and perfect.
Lord God, thank You for Jesus. Thank You for being our Rock. Thank You for never changing and being the only constant in an ever-changing world. Father, thank You for loving us. We praise and give You thanks today while lifting up the mighty and matchless name of Jesus. Amen. 
Tuesday
Come Into the Light 
Jesus spoke to the people once more and said, "I am the light of the world. If you follow me, you won't have to walk in darkness, because you will have the light that leads to life" (John 8:12 NLT).
Why are you continuing to stumble and fall in the darkness, when the Light of the World is available to you?
Dear Lord, this world is lost and spinning out of control. Lord, please open the eyes of the lost so that they might see Your Light –Jesus. We pray that the lost be saved, in the mighty name of Jesus. Amen. 
Wednesday
We Are Rescued – We Are Redeemed
I am crucified with Christ: nevertheless I live; yet not I, but Christ liveth in me: and the life which I now live in the flesh I live by the faith of the Son of God, who loved me, and gave himself for me (Galatians 2:20).
No matter our current situation, we can rest in the fact that those that are "in-Christ" are "good-to-go" and will be taken care of, in life and in death. We know that our true home awaits us and we are only a visitor to this world. That said, I'm in no hurry to get to my Heavenly destination, but I'm assured that I have a much better home waiting.
Friends, do you know Jesus? Can you say that you are "good to go" and will be taken care of in life and in death? If not, isn't it time to make that decision? Jesus is waiting, but will never force Himself on you. You have to accept Him, turn from your wicked ways, repenting of your transgressions and proclaiming Him as your Savior. He is there, what are you waiting for … every breath is a gift and we never know when we might take that last.
Make your decision wisely.
Dear Lord, let someone who reads this, make the decision for You as their Savior. Amen.
On a personal note, through my redemption, I am able to witness to His power. I was lost and now I'm found, this my friends, is how Jesus works. He pulls us up out of our muck and mire, washes us in His cleansing blood and gives us new life, currently and everlastingly. As the Apostle Paul wrote, 1 Timothy 1:15 (NLT) "This is a trustworthy saying, and everyone should accept it: "Christ Jesus came into the world to save sinners"—and I am the worst of them all." We are all sinners, no matter whether you are a pastor of a church, a really good guy or gal, or someone blessed to write a weekly devotion. We are all in need of the saving grace of Jesus Christ. Isn't it time to turn to Jesus and stop running? I'm praying for your decision to accept Him. 
Thursday
Are You In or Out?
This is the message we heard from Jesus and now declare to you: God is light, and there is no darkness in him at all. So we are lying if we say we have fellowship with God but go on living in spiritual darkness; we are not practicing the truth. But if we are living in the light, as God is in the light, then we have fellowship with each other, and the blood of Jesus, his Son, cleanses us from all sin (1 John 1:5-7 NLT).
I love John's illustration of Light and dark in this passage. We must remember that evil hates the Light and chooses to hide in the realms of darkness.
Are you living in the Light? Have you chosen Christ as your Savior? If so, let His Light shine through you.
We also must be warned that if we are straddling the fence on God's truth, we might as well give ourselves over to darkness. Each of us must make a decision, is it God's direction for your life or have you given yourself over to the devil.
In old school talk, "Are you in or out?" Is it His way or the path to destruction? It's your choice. Choose wisely? Is it time to get off the fence and come into the Light? You can't have it both ways.
Father God, open the hearts and minds of those that are straddling the fence. We ask and pray in the mighty name of Jesus. Amen. 
Friday
Pray for All
I urge you, first of all, to pray for all people. Ask God to help them; intercede on their behalf, and give thanks for them. Pray this way for kings and all who are in authority so that we can live peaceful and quiet lives marked by godliness and dignity (1 Timothy 2:1-2 NLT).
It's easy to pray for those that love you. It's not so easy to pray for those that hate you and disagree with you. BUT, God calls us to especially pray for them. Do this and be blessed beyond all your expectations.
Dear Lord, help us to have Your heart for others. I ask this in the mighty name of Jesus. Amen. 
Saturday
Hope for the Hopeless
I pray that God, the source of hope, will fill you completely with joy and peace because you trust in him. Then you will overflow with confident hope through the power of the Holy SpiritRomans 15:13 (Romans 15:13 NLT).
Never give up. Whatever your trial, turn it over to the Lord. Trust in Him. He is the source of all our hope. He will not fail.
Dear Father, grant me and my friends Your assurance of Your hope. I ask in the name of Jesus. Amen. 
Sunday
A Place of Self-Exile
(Jesus speaking) "Look! I stand at the door and knock. If you hear my voice and open the door, I will come in, and we will share a meal together as friends (Revelation 3:20 NLT).
C.S. Lewis wrote, "the door to hell is locked on the inside". Lewis suggested, the inhabitants of hell are there by their own consent. It is not the angry and wrathful and vengeful Father, getting them back and giving them what they deserve. That is not what hell is about. No, hell is a place of self-exile — a place of self-exile.
It is our choice whether we ask Jesus into our hearts. Are you going to open the "door" that Jesus is knocking on? Christ is chasing us, relentlessly. He wants us to open that door and let Him in, but it boils down to our choice. We choose with our free will. It's your decision. heaven or hell.
Father God, open the hearts and minds of the lost and let there be a tremendous outpouring of men and women, running to the arms of Jesus. I pray, today, that many will open the door. I pray, in the mighty name of our Savior, Jesus Christ. Amen.
Please Note: We moderate all reader comments, usually within 24 hours of posting (longer on weekends). Please limit your comment to 300 words or less and ensure it addresses the content. Comments that contain a link (URL), an inordinate number of words in ALL CAPS, rude remarks directed at the author or other readers, or profanity/vulgarity will not be approved.