Monday, December 23, 2019 @ 11:11 AM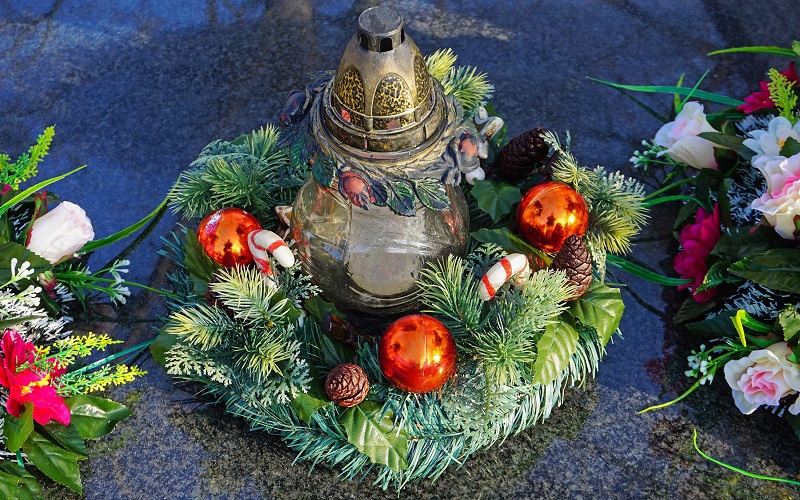 ATTENTION: Major social media outlets are finding ways to block the conservative/evangelical viewpoint. Click here for daily electronic delivery of The Stand's Daily Digest - the day's top blogs from AFA.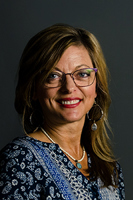 Anne Reed
AFA Journal
MORE
"The story never gets old!" said Angie as we recently reminisced over our shared Christmas experience three years ago.
It will forever have a special place in our memory. It will always be a pressing reminder of Emmanuel – God with us! He lives. And He continues to speak in a still, small voice. What a reward is in store when we choose to listen and obey.
It was 2016. A few days before Christmas day, my husband Jeff walked through the door with tears in his eyes and an urgent message: "Anne, I think we're supposed to go to a cemetery on Christmas day."
He explained that, as he was driving home, the thought pressed in "out of nowhere."
We had already celebrated our Christmas early to accommodate our son's schedule who had driven in from a neighboring state. And, though it certainly seemed like a strange way to spend the day, I had no doubt Jeff was hearing from the Holy Spirit.
Christmas morning arrived, and Jeff seemed to be reconsidering. It was, after all…weird.
But late morning, I spotted him quietly slipping on his shoes.
"What are you doing?" I asked.
"Going to the graveyard," he said sheepishly.
I rushed to get my shoes and jacket. And off we went.
We decided to take Jeff's old classic car and began discussing which cemetery it would be once we were on the road.
I shared that a certain cemetery had come to mind the moment he mentioned the thought days before. So that's where we headed.
When we arrived at the large, nicely kept cemetery, many cars were parked along the paved drive, and people were scattered throughout the cemetery.
What to do? We decided to walk around and wait for the Lord to show us what was next.
We tried to help an elderly couple find a gravesite, albeit unsuccessfully. In the process, we came across the gravesite of two young men who had lost their lives at age 17 a few years before in a tragic car accident. We knew and loved the couple who had experienced this immense loss. Their grief had utterly turned their lives upside down and inside out. Our hearts had ached as we watched them struggle through their pain.  
We thought, "Maybe this is it." They had moved to another state months before, and the gravesite had become a bit disheveled. So, we cleaned it up, and then we sat there for about a half-hour praying for comfort for our friends.  We had no idea that the reason we had been called to the cemetery was about to be revealed involving another one of our friends who had suffered a similar kind of tragic loss.
As we began walking back to our car, we noticed the cemetery had completely cleared out.
"I guess I thought there would be somebody lonely and grieving," Jeff said with a disappointed tone. Somehow, our business felt unfinished.
I looked around and saw a lone figure on the far end of the property. Then, as we neared our vehicle, I noticed a car parked directly behind it.
Could it be?
I rush toward it to somehow determine if it could be our friend Angie. And there in the front seat, sat her son.
I turned around and said with urgency, "Jeff, it's Angie!"
Tears flooded our eyes, and we walked determinedly toward our precious friend who had lost her son Bryant just five months before. 
________________________
The remainder of the story is told from Angie's perspective. 
Christmas is my favorite time of year. This year…it would be very different. I have experienced difficult Christmases in the past, but this year would be the most dreaded to date. 
It would be one of my family's "firsts." It would be our first Christmas since my oldest son, Bryant, had died. We lost him on July 7th. 
Although I knew it was going to be painful, I still wanted to make it special for the rest of my kids. As we got within just a couple of days of Christmas, we were faced with quite a bit of "rearranging" with our scheduled family gatherings. I will spare you all the details, but with all of that, I would find myself realizing it was suddenly Christmas Day and I needed to see my Bryant. 
My youngest son was with me as I drove through town. "Hey, I want to go by the cemetery. Please go with me," I pleaded.  
"I don't feel like crying today, Mom," he replied. 
Not wanting to pressure him, I relented and just resigned to take him home and go back alone. At the last second, he changed his mind. He felt the need to go. 
As I drove toward the beautifully kept cemetery my mind kept replaying the latter part of Isaiah 9:6. "Wonderful, Counselor, The Mighty God, The Everlasting Father, The Prince of Peace." 
I said to Him, "This verse has never been more real to me, God, especially Prince of Peace." 
He is truly all these things. I turned left into the memorial park to visit my boy. As I parked in the circle parking area that was nearest to Bryant's grave, another car was parked in front of me. But I saw no one. 
Thinking nothing of it, my son and I walked to our spot. After just a couple of minutes, he returned to the car. It was still too difficult for him to stay for long. 
As I gazed at Bryant's headstone, I began to sing to him O Holy Night, my favorite Christmas song. 
"Fall on your knees. Oh, hear the angel voices. Oh, night divine, oh night, when Christ was born." 
As I got to the end of the song, I debated whether or not to go "up" at the end, concerned someone might hear. I decided to "go for it" and sing the high notes. So what if someone was around to hear it. I wanted to sing my best for my Bryant. 
Tears began to flow. It was still so surreal. The sting of the pain of reality shot through my bones. Again, I told him how much I loved him and missed him. As I continued to weep, I heard footsteps. Assuming my son had returned, I didn't bother to turn around. 
Suddenly, I realized there were two sets of footsteps. My mind raced to figure out who it could be. Each approached me from a different side. They too were weeping. 
Finally, I caught a glimpse of the man on my left. I was stunned. Glancing to my right, I realized it was his wife. We just embraced one another and wept together. 
After several minutes, I asked them why in the world they were there. Jeff tried to speak. His voice still broken, he attempted to share with me what brought them there. Jeff said that two nights earlier, he went home and told Anne that the Lord had told him they were to go to the cemetery on Christmas Day. 
There was someone He wanted them to love on. My mind was blown!…It was me! I was the one! God had me on His mind! Of all the cemeteries…of all the hours in the day…only my God could orchestrate such events. What an incredible divine appointment! 
I'm still on a high from the experience. He is truly near to the broken-hearted. Oh, how He lavishes His love on us! 
Even when His plan includes pain, He will move mountains to show us He is near. So…however deep the pain…however dark the days…If we will acknowledge Him, He will make Himself evident.  
For a blog previously written about Angie's loss of Bryant, click here. 
Listen here to the story on Focal Point (starting at minute mark 1:27).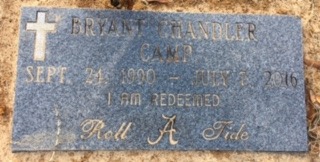 Bryant's tombstone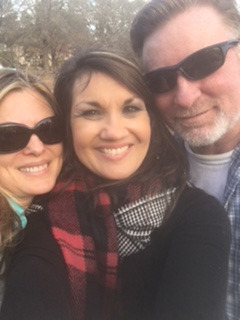 Anne (author), Angie, & Jeff
Please Note: We moderate all reader comments, usually within 24 hours of posting (longer on weekends). Please limit your comment to 300 words or less and ensure it addresses the content. Comments that contain a link (URL), an inordinate number of words in ALL CAPS, rude remarks directed at the author or other readers, or profanity/vulgarity will not be approved.