Monday, December 23, 2019 @ 4:27 PM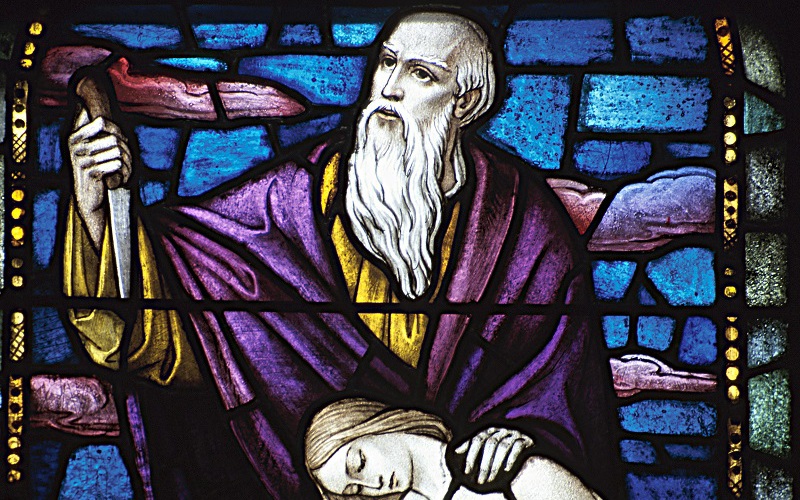 ATTENTION: Major social media outlets are finding ways to block the conservative/evangelical viewpoint. Click here for daily electronic delivery of The Stand's Daily Digest - the day's top blogs from AFA.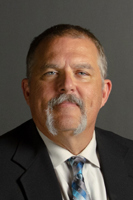 Dr. Ray Rooney, Jr.
Digital Media Editor
MORE
(Editor's Note: The following is the last of a 4 blog series commemorating Advent)
Genesis 22 is one of the most profound and theologically intricate narratives in the Bible (Genesis 22:1-18).  It is the final of the four passages that predict the Messiah that I have blogged about during Advent (click for the first, second, and third blogs).  Please know that this blog is in no way going to adequately cover all that Genesis 22 conveys.
Let's begin with one of the lessons of faith this text conveys.  True faith is unsettling.  It's not some continuing education event that satisfies a divine requirement for a year.  In most cases, faith doesn't even come into the picture until there is angst, worry, and even fear.  In Christianity, faith is an odd thing.  We know it is a requirement for pleasing God (Hebrews 11:6), yet whenever we have an opportunity to utilize it we pray that God takes away the very thing(s) that prompts its need!  The fact is, very few of us are willing to endure the trials of faith.  Rarely do we put our heads down and drive forward as Abraham did without whining and crying about why we have to go through it in the first place. 
Sometimes faith is preposterous.  How was God going to honor His word to Abraham (Genesis 15:5) about making his offspring as numerous as the stars if God didn't count Ishmael as his son (Genesis 22:2) and then commanded Isaac to be offered as a burnt offering? (Bear in mind that Moses and the Ten Commandments were still in the distant future, so God wasn't requiring Abraham to do what He had already forbidden).  If you require understanding before you move forward in obedience to God you have already forfeited faith.
Then there are times when the call to be faithful seems obscene.  A father who had waited for a hundred years on a son, loved him with every fiber of his being (Genesis 22:2), was not only going to lose him…he was going to destroy him (if he was going to be faithful).  What makes the divinely initiated trial border on obscenity is that in commanding Abraham to offer Isaac, God let Abraham hear that He knew the old man loved his son ("Take your son, your only son Isaac, whom you love…" ). In these kinds of extreme situations, obedience to God is a "yes" or "no" proposition.  You either will obey or you will not.
Faith is always unsettling, sometimes preposterous, and occasionally obscene.  Worldly people would just say that Abraham was a nut.  Fair enough.  Those who set themselves up as their own personal potentate almost never choose to walk the hard paths always opting for the pathways of least resistance (on their part; but rarely yours).  They don't get God (1 Corinthians 2:14). 
So, how was Abraham able to obey God?  Was he really that gullible or unstable that he would accept God's command to sacrifice the son he loved so much?  No, he had faltered in his faith before.  God had previously told Abraham he would father a child but he and Sarah weren't getting any younger.  That is how Ishmael came about.  He had faltered in faith.  Waiting for God's promise to become a reality proved too much.  They decided to help the Almighty keep His Word.  It wasn't what God meant or intended.  Abraham had to send Hagar and Ishmael away because of his faith failure. 
Now that he saw God could indeed keep His promise despite his and Sarah's age (100 and 90 respectively…Genesis 17:17), he wasn't about to let Him down again.  He had failed to trust God in waiting for a promise to come.  He would not fail a God so true and faithful Himself after His Word was received.  Hebrews 11:17-19 says that Abraham decided that if God needed Isaac as a burnt offering He would subsequently raise him from the dead!  That is truly astounding seeing that Abraham had no precedent of anyone being raised from the dead (all those raised from the dead by prophets, Jesus, and the apostles were far into the future).
Abraham's uncommon faith became the instrument whereby God was first able to keep His word about Abraham's offspring (see Genesis 22:17) but much more importantly, would bring His own only Son into the world:
and in your offspring shall all the nations of the earth be blessed (Genesis 22:18).
In Galatians 3:15-16 Paul said that offspring spoken of above…was Christ.
Look at all the similarities in the offering of Isaac and the offering of Jesus on the altar of Calvary:
"your only son" (John 3:16)
"the land of Moriah" (later known as Jerusalem)
"took two of his young men with him" (Jesus was crucified with two other men)
"took the wood of the burnt offering and laid it on Isaac his son" (Jesus carried His cross)
"And Isaac said to his father Abraham, 'My father!" ("Father, into your hands…"[Luke 23:46])
True faith is unsettling because it believes God despite seemingly preposterous and even obscenely bitter circumstances.  What does faith believe?  What does it hold to?  That God is good.  And not just in the sweet by and by.  Faith believes in God's goodness…in this life:
I believe that I shall look upon the goodness of the Lord in the land of the living! (Psalm 27:13).
There aren't different kinds of faith.  There is only faith.  Through faith, God is able to do far more than what you need.  Far more. 
After the angel of the Lord stopped Abraham and provided a ram in Isaac's stead, the old patriarch aptly named the place…Jehovah Jireh, which means "the Lord will provide."  Indeed He did.  Indeed He still does.
If mustard seed faith can move mountains (Matthew 17:20), imagine was Abrahamic faith can do.  If you have any faith, it is the same substance that Abraham had.  Use it and watch God do what He does.
Please Note: We moderate all reader comments, usually within 24 hours of posting (longer on weekends). Please limit your comment to 300 words or less and ensure it addresses the content. Comments that contain a link (URL), an inordinate number of words in ALL CAPS, rude remarks directed at the author or other readers, or profanity/vulgarity will not be approved.