Monday, December 16, 2019 @ 6:53 AM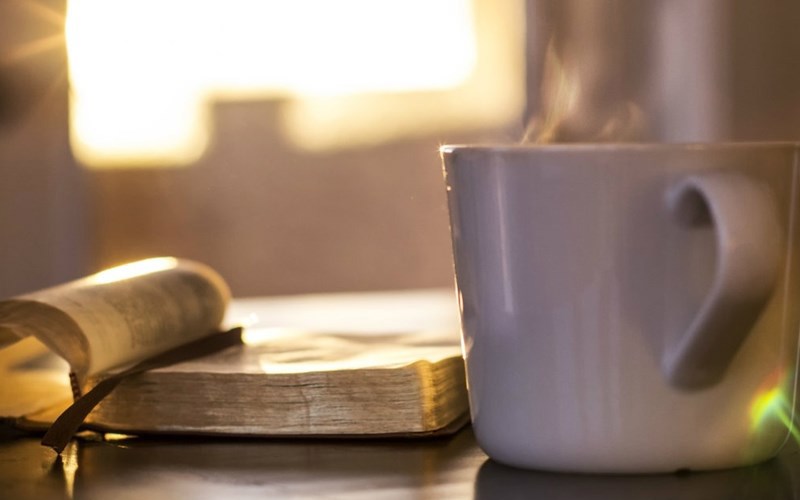 ATTENTION: Major social media outlets are finding ways to block the conservative/evangelical viewpoint. Click here for daily electronic delivery of The Stand's Daily Digest - the day's top blogs from AFA.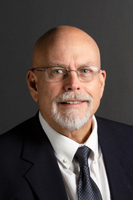 Rob Gardner
Retired AFA Staff Member
MORE
Monday
Our Goals
For God called you to do good, even if it means suffering, just as Christ suffered for you. He is your example, and you must follow in his steps. He never sinned, nor ever deceived anyone. He did not retaliate when he was insulted, nor threaten revenge when he suffered. He left his case in the hands of God, who always judges fairly. He personally carried our sins in his body on the cross so that we can be dead to sin and live for what is right. By his wounds you are healed. Once you were like sheep who wandered away. But now you have turned to your Shepherd, the Guardian of your souls (1 Peter 2:21-25 NLT).
We must set our goals high, not that we can ever achieve the perfection of Christ, but we should try to be more like Him today than we were yesterday.
We must make sure that we keep our goals high so that we can keep His goals high. No one will ever be sinless and pure as God wants us to be, but it doesn't mean that we are not to try. Never doubt that God hears our cries and our petitions.
Dear God, Your will; nothing more; nothing less. Amen
Tuesday
No Worries
Give all your worries and cares to God, for he cares about you (1 Peter 5:7 NLT).
We need to lay all our worries, all our troubles and all our doubt at the foot of the cross.
Isn't it awesome that the Creator of all things, loves us and hears our cries. Thanks be to God!
Dear Lord, we pray that You will open the eyes, minds, and hearts of those that are struggling with life issues. Might they see that they only need to give their problems to You, Lord. We pray this in the mighty name of Jesus. Amen.
Wednesday
Run the Race
You were running the race so well. Who has held you back from following the truth? It certainly isn't God, for he is the one who called you to freedom (Galatians 5:7-8 (NLT).
Your past can pull you back. IF YOU LET IT. Your friends can pull you back. IF YOU LET THEM. Your family can pull you back. IF YOU LET THEM. The world pulls at our lives from every angle. The world will hold you back. IF YOU LET IT!
Nothing can snatch our life's calling from the will of God. Nothing, UNLESS WE LET IT!!!
Father God, we all have the free will to decide if we will follow the ways of the world or You. Help us to follow You. The devil is roaming and stealing and destroying many people right now. I am in constant battle with Him. The devil will not prevail. He cannot be in the presence of Jesus, and
Today, we pray that many will choose to let Jesus be with them and turn from their wicked ways and discover the true life that You have laid out for them. We pray this in the mighty name of Jesus and by the power of the Holy Spirit. Amen.
Thursday
God's Path Or Our Path
Show me the right path, O Lord; point out the road for me to follow.
Lead me by your truth and teach me, for you are the God who saves me. All day long I put my hope in you (Psalm 25:4-5 NLT).
We choose the direction of our lives. We can make good choices or we can make bad choices. I assure you, we will choose both. We will reap the benefits or suffer the consequences. I feel that when we do make those bad choices, we have an opportunity to recognize our mistakes, correct them and get back on the right path. That right path is God's ordained pathway, not ours. God's word is the guide book to truth and understanding. Read it, study it and meditate on it.
We all make bad choices, but God has provided a way to put those choices behind us and begin a new life. The new life I write about is provided by the life, death and resurrection of our Lord and Savior, Jesus Christ. God has provided a way, The Way. Now, it is up to us to decide. Will it be joy or gloom? I pray that you will choose the love, mercy, and grace of our Lord.
Father God, open the hearts, eyes, and minds of those that are not following You and Your truth. Bring them home to where they belong, in Your mighty arms. We ask and pray in the mighty name of Jesus Christ. Amen.
Friday
Move Into the Ligh
The light shines in the darkness, and the darkness can never extinguish it (John 1:5 NLT).
How many times do we get caught up in things of this world and things we know that God will not bless. Whether it is lifestyle choices, addictions, or just crude jokes or stories. We must continually guard against falling into the darkness around us.
Lord, lead us in Your righteousness and help us not to be detoured from the path that You would have us travel. In Jesus' name, Amen.
Saturday
The Command and the Charge
But people who long to be rich fall into temptation and are trapped by many foolish and harmful desires that plunge them into ruin and destruction. For the love of money is the root of all kinds of evil. And some people, craving money, have wandered from the true faith and pierced themselves with many sorrows.
But you, Timothy, are a man of God; so run from all these evil things. Pursue righteousness and a godly life, along with faith, love, perseverance, and gentleness. Fight the good fight for the true faith. Hold tightly to the eternal life to which God has called you, which you have declared so well before many witnesses. And I charge you before God, who gives life to all, and before Christ Jesus, who gave a good testimony before Pontius Pilate, that you obey this command without wavering. Then no one can find fault with you from now until our Lord Jesus Christ comes again (1 Timothy 6:9-14 NLT).
In today's scripture, the Apostle Paul gives a sound teaching about how we are tempted by wanting to be wealthy. The desire to have bigger and better earthly things, (i.e. houses, cars, large bank accounts) draws us into ruin and destruction.
Paul gives Timothy a command and then a charge to follow the command. I believe that each of us, who are followers of Christ, should substitute our name in the place of Timothy's. We should take the commands in today's scripture seriously and follow the charge that Paul gives his dearly beloved son in the faith.
After all, we should strive to be the best follower of Christ that we can be, and the way to accomplish that is to read, study, and follow God's word.
Lord God, we ask that you block the desires of earthly riches from our thoughts and replace those desires with the desire to know more about You. Lead us to open Your word and not only read it, but study it. Help us to live a life that glorifies You, Lord God. We pray in the mighty and matchless name of Jesus Christ, our Lord. Amen.
Sunday
Find Life in His Word
The instructions of the Lord are perfect,
reviving the soul.
The decrees of the Lord are trustworthy,
making wise the simple.
The commandments of the Lord are right,
bringing joy to the heart.
The commands of the Lord are clear,
giving insight for living.
Reverence for the Lord is pure,
lasting forever.
The laws of the Lord are true;
each one is fair.
They are more desirable than gold,
even the finest gold.
They are sweeter than honey,
even honey dripping from the comb.
They are a warning to your servant,
a great reward for those who obey them (Psalm 19:7-11 NLT).
Our God is not wishy-washy. His word is to the point. His word is clear. His word is perfect. His word is to be obeyed. His word is to be praised. His word is to be used. His word is to be read. His word is to be studied. His word is to be prayed over. His word is truth. His word is to be cherished. His word is inerrant.
His word is…
We praise You, Father God, for Your word. May we delve deep into it, reading, studying and memorizing Your inerrant words of truth. Lead us this day by Your Holy Spirit, so that we might live a life that pleases You. Help us to be the men and women that You designed us to be. In the mighty name of Jesus and by the power of the Holy Spirit, we pray. Amen.
Please Note: We moderate all reader comments, usually within 24 hours of posting (longer on weekends). Please limit your comment to 300 words or less and ensure it addresses the content. Comments that contain a link (URL), an inordinate number of words in ALL CAPS, rude remarks directed at the author or other readers, or profanity/vulgarity will not be approved.