Thursday, December 19, 2019 @ 1:08 PM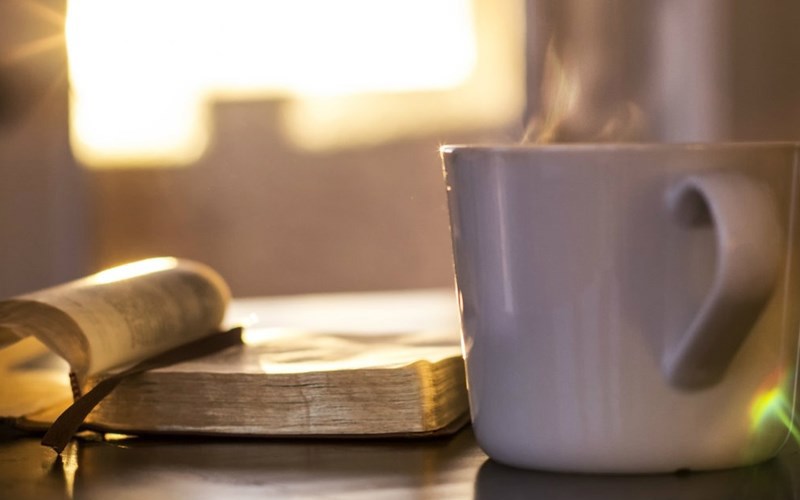 ATTENTION: Major social media outlets are finding ways to block the conservative/evangelical viewpoint. Click here for daily electronic delivery of The Stand's Daily Digest - the day's top blogs from AFA.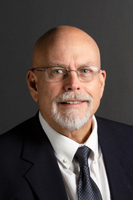 Rob Gardner
Retired AFA Staff Member
MORE
Monday
Beyond Our Imagination

Your unfailing love, O Lord, is as vast as the heavens;
your faithfulness reaches beyond the clouds (Psalm 36:5 NLT).

When our eyes open each morning, we should immediately thank God for another day of life. He blesses us each day. His love for us goes beyond our ability to understand the depth of that love.
God is faithful to us even when we are not faithful to Him. He grants us forgiveness time and time again. He knows we are a broken people who are pulled into sin through our sinful nature. He knows that we will mess up, and we need a Savior, which He provided through His Son, Jesus Christ.
Every day, we should praise Him and come to the foot of the Cross in worship. I pray that You know Him and that you have committed your life to Him. If you haven't, today is not too late to turn to Him, but tomorrow might be...we aren't guaranteed tomorrow. Isn't it time to make your decision for Christ?
Dear Lord, I pray that many will come to You in repentance, knowing that they are lost for eternity without You. I pray this in the mighty and saving name of Jesus Christ. Amen.
Tuesday (Christmas Eve)
God Has Open Arms

"So he returned home to his father. And while he was still a long way off, his father saw him coming. Filled with love and compassion, he ran to his son, embraced him, and kissed him (Luke 15:20 NLT).

No matter how far we run, no matter how many years we hide, no matter what we have done, our Heavenly Father is waiting for our return. He has His mighty arms, spread wide open, ready to embrace us. He loves us more than we can ever imagine and has never forsaken us or given up on us. We are His valued children.
Isn't it time to come back home? Isn't it time to turn from your wicked ways and find out what real life is all about? Isn't it time to let God bless you and redeem you? Aren't you tired of running?
Dear Lord, use this message to bring someone "home" to You. Father God, my prayer today and always. bring them home. Someone reading this needs to turn around and head back into Your mighty arms, Father. Please Lord, bring them home. I pray this in the mighty name of Your Son, Jesus Christ. Amen.
Wednesday (Christmas)
The Greatest Gift
For the grace of God has been revealed, bringing salvation to all people (Titus 2:11 NLT).
Just over 2000 years ago, God gave us the greatest gift of all time. It's a free gift to us, but was so very costly and cost Him the life of His Son and our Savior. Thanks be to God. His plan is perfect.
Dear Father, thank You!!! Amen and Amen!
Thursday
God Spoke Through His Prophet Isaiah
For a child is born to us, a son is given to us. The government will rest on his shoulders. And he will be called:  Wonderful Counselor, Mighty God, Everlasting Father, Prince of Peace. His government and its peace will never end. He will rule with fairness and justice from the throne of his ancestor David for all eternity. The passionate commitment of the Lord of Heaven's Armies will make this happen! (Isaiah 9:6-7 NLT).
God revealed the coming of Christ to the prophet Isaiah around 700 years before the birth of our Lord and Savior. Some say this is amazing, I say, no, it's God and His love for His people. The truly amazing thing is that He could love us so much that He would provide a way for each of us to enter into His presence.
Thank You, Lord God, for Your Son, Jesus Christ. Without Him, we would never be able to stand in Your presence. Through Jesus, we are made righteous. Your plan, Father God, is amazing and You are truly worth our worship and deserve our praise. I pray that many will discover the saving grace of Jesus Christ, during this Christmas season. I ask and pray in His mighty name. Amen.
Friday
Hanging On Or Letting Go

If you try to hang on to your life, you will lose it. But if you give up your life for my sake, you will save it. And what do you benefit if you gain the whole world but are yourself lost or destroyed? If anyone is ashamed of me and my message, the Son of Man will be ashamed of that person when he returns in his glory and in the glory of the Father and the holy angels (Luke 9:24-26 NLT).

Have you tried to hang on to living life your own way and not God's way? Are you tired and weary? Do you ever ask yourself, how can life be so hard? or Why can't "I" get ahead? or What can "I" do?
There is nothing in life that we can't tackle if we lay down our old lives and accept Christ into our hearts.
Will life be a bed of roses? Absolutely not!! Life could even get tougher but the big difference is that you will have a Savior, Jesus Christ, that will carry you through the valley. Thank You, Lord!!!
So, its totally true..if you lay down your life and take on a new life with Christ, you will save it.
Thank You, Lord, for saving us from ourselves. The old man/woman is gone and the new creation has emerged. We praise You, Lord. In the mighty name of Jesus, we pray, amen.
Saturday
Made Spotless and Pure

Can we boast, then, that we have done anything to be accepted by God? No, because our acquittal is not based on obeying the law. It is based on faith. So we are made right with God through faith and not by obeying the law (Romans 3:23-24, 27-28 NLT).

For everyone has sinned; we all fall short of God's glorious standard. Yet God freely and graciously declares that we are righteous. He did this through Christ Jesus when he freed us from the penalty for our sins.
Dear Lord, we boast only in You! Thank You God for Your Son and through His sacrificial death, we are able to have a relationship with You. We are incapable of living a sinless life and following Your law. But by the blood of Jesus Christ, our lives are made clean, our past transgressions are wiped clean. Thank You, Lord. In Jesus' mighty name we are made pure and righteous. Amen.
Sunday
Good Luck Charm Or The Blame Game?

I will praise the LORD at all times.
I will constantly speak his praises (Psalm 34:1 NLT).

Do you praise God at all times? Do you always praise His name, or do you use God as a good luck charm? When things are going well, do you forget to thank Him? When things go bad, do you blame Him?
Let's think about this a minute. God does not cause bad stuff to happen in our lives, although He uses them for His purpose. The broken world we live in takes care of supplying our problems. God will use these bad times to show you His glory if you will let Him. Look for His blessings, you will be surprised at what you will see. Never forget He loves you more than you will ever understand. Praise Him in good and bad times. Trust in His love for you.
Dear Father, help us to have a real relationship with You. Help us to see our failings and realize that You are God and not someone to blame when things go bad. Lord, you are not our good luck charm either. You are God, Creator of all things. Lead us, Father, as You would lost sheep on a rocky, mountainous path. Thank You, Lord, we will put all of our trust in You! We pray this in the mighty name of Jesus. Amen.
Please Note: We moderate all reader comments, usually within 24 hours of posting (longer on weekends). Please limit your comment to 300 words or less and ensure it addresses the content. Comments that contain a link (URL), an inordinate number of words in ALL CAPS, rude remarks directed at the author or other readers, or profanity/vulgarity will not be approved.