Thursday, December 19, 2019 @ 11:05 AM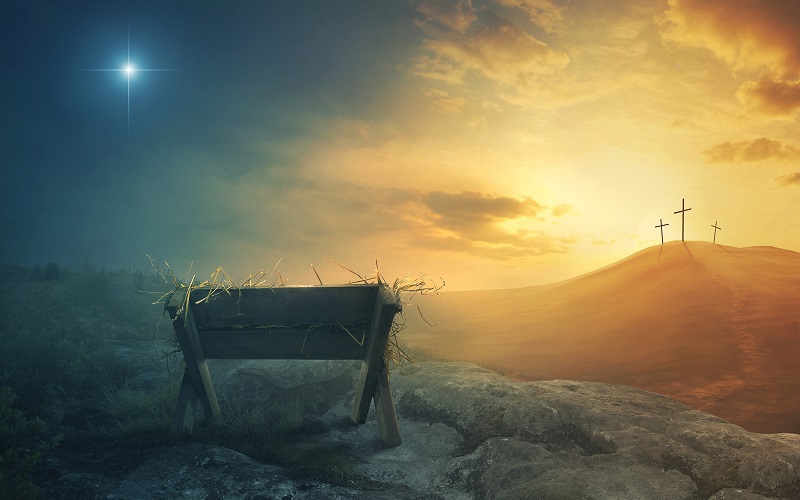 ATTENTION: Major social media outlets are finding ways to block the conservative/evangelical viewpoint. Click here for daily electronic delivery of The Stand's Daily Digest - the day's top blogs from AFA.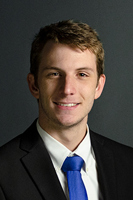 Mason Beasler
The Stand Writer
MORE
My family opens one present on Christmas Eve, but don't ask me why.
I don't really know. It's just the way we've always done it. It's custom. We humans love tradition. We often hold certain customs, not because they're moral, effective, or responsible, but because "we've always done it that way."
Imagine if one of your friends told you he was going to send you a letter. You get all excited for it, finally receive it in the mail, and open it up...only to realize that your friend wrote each sentence right-to-left, instead of left-to-right. That's not the way we do things, and that's certainly not the manner in which you expected him to write the letter.
I wonder if the Israelites had similar feelings at the birth of the Messiah. The story of how Jesus Christ was born contains so many aspects that are different than how we would expect the story to unfold. So many of these instances seem backward to us, but ultimately fulfilled the greatest purpose in history.
Unfortunately, the Jews didn't see it that way.
What the people were expecting from the Messiah and what they received were two very different things. And from the very beginning of His life, that Messiah managed to uphold the pattern of doing things the unconventional way.
Later in His life, in an act that defied normal culture, Jesus flipped over the tables used by the temple money changers.  This model of acting counter-cultural would become a staple of the ministry of Jesus.  And it all starts at Bethlehem.
The way Jesus was born highlights just how little convention and popular opinion matter in the grand scheme of life. Mary was pledged to be married to Joseph, but they hadn't tied the knot yet. All of a sudden, Mary informs Joseph that she's pregnant. Joseph is a noble person, so he plans to leave her quietly, so as to not embarrass her in front of everyone.
Pause. We breeze over this part of the story so often, because we know what ultimately happens: He doesn't leave, the two get married, and Jesus is born under a star-filled sky. 
But Joseph was planning on leaving simply on the basis of what it looked like to others. Not because of the reality of the situation. Just what other people would think of them was enough to make Joseph get cold feet. How many of us conduct ourselves in a similar manner? In today's age, public disapproval is the most powerful and moving social construct. If you say something that's opposite or against the movement of the mob, then you're ousted, now an outcast who simply said the wrong thing.
The story of Jesus seems to fly directly against the current social norms, of societal pressures. Instead of bowing to the possible whispers or rumors among neighbors and friends, Joseph weds a pregnant Mary and then stays by her side to raise the child. 
Be like Joseph, who decides to do what's right, even if it's ill-received.
The place Jesus was born is another supposedly unfitting addition to the story. Joseph and Mary arrive at Bethlehem, only to discover there are no rooms available in the local inn. So the couple takes shelter in a stable nearby. 
Jesus is born in a barn, in a feeding trough where animal food is left. This is the King of kings, the Lord of lords, the most important individual to ever walk the earth, the One responsible for our only chance at eternal life...and He enters the world to the smell of livestock.
The people who were present that night offer insight into the life and mission of Jesus. They're shepherds from the fields, spending their nights looking after animals, often separated from culture and society.
This highlights another inspiring fact from the first Christmas all those years ago. It's remarkably interesting how much easier it must have been for the shepherds to find the trio in the town of Bethlehem because of where Joseph, Mary, and Jesus were. If they had been cooped up in a crowded inn somewhere, that could have caused problems for a gang of shepherds searching around town for Jesus. After all, these were not noble, upstanding, or respected individuals of society. Far from it. Shepherds were the lower class, hired to tend animals all day.
At the birth of the most relevant person ever, in attendance are some of the least relevant people of that time. It's upside down, and this would become a theme throughout the ministry of Jesus Christ. Going to the humble, the sick, the rejected, and the hated, and inviting them into His family, His mission, and His kingdom.
Jesus makes a place for you at His table. The Kingdom of God is a kingdom where all are welcome, a place that has been made accessible to you. Those shepherds were the sort of individuals who would fit right in among a more informal setting...like a barn, the exact place that Jesus was waiting for them.
That same Jesus would go on to live a blameless life and yet would still die a horrible death by being nailed to a cross. That manner of execution was reserved for the lowest of the low, the dirtiest of criminals.
His mission didn't change. He was born in a manger, lived with the outcasts, and died among the criminals. And he did it all because he loved those people, the same way he loves you.
This Christmas season, you can have hope knowing that when all else fails, when everyone has turned on you, when you've been rejected and renounced, there is One who was born to die, so that two thousand years later, you could be included in His family.
His name is Jesus Christ.
Please Note: We moderate all reader comments, usually within 24 hours of posting (longer on weekends). Please limit your comment to 300 words or less and ensure it addresses the content. Comments that contain a link (URL), an inordinate number of words in ALL CAPS, rude remarks directed at the author or other readers, or profanity/vulgarity will not be approved.