Tuesday, January 7, 2020 @ 12:27 PM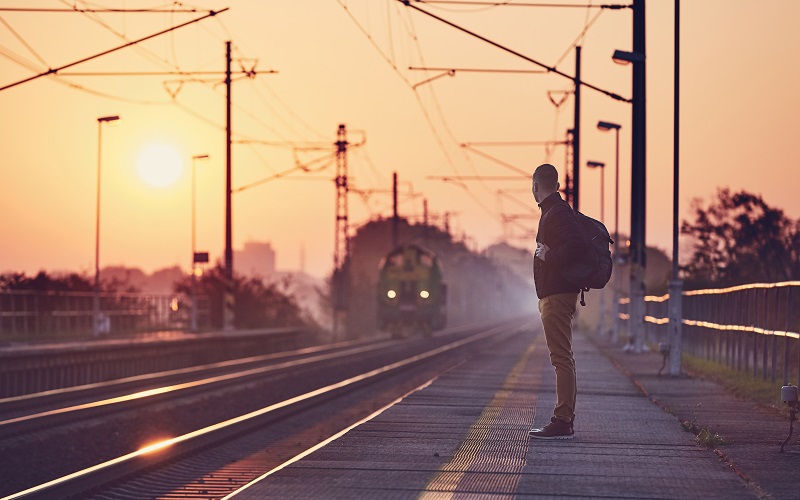 ATTENTION: Major social media outlets are finding ways to block the conservative/evangelical viewpoint. Click here for daily electronic delivery of The Stand's Daily Digest - the day's top blogs from AFA.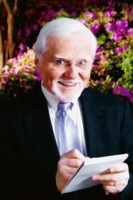 Dr. Joe McKeever
Guest Blogger
MORE
"They that wait upon the Lord shall renew their strength" (Isaiah 40:31).
"I waited patiently for the Lord and He inclined to me and heard my cry" (Psalm 40:1)
"Wait on the Lord.  Be strong. Let your heart take courage.  Yes, wait upon the Lord" (Psalm 27:14)
Everybody's waiting for something. We wait at red lights, wait on the phone, wait for the bus. Mama's waiting for the family to come to supper.  Dad's waiting for sis to get out of the bathroom.  Junior is waiting until he's sixteen and can drive; Sis is waiting for that cute boy to look her way.  The teacher is waiting for the students to settle down; the students are waiting for her to grade their papers.
On and on it goes.  Everyone is waiting for something.
Scripture is filled with waiting.
Jacob waited fourteen years for Rachel. While he was waiting, he worked.
Joseph waited in Pharaoh's prison for years without knowing what God had in mind.   He would be highly pleased with the plan.  While he was waiting, he blessed.
Israel waited forty years for the older, distrusting generation to die off before entering the Promised Land. Moses their leader was stuck with them and they with him.  While waiting, they walked. And got on each other's nerves.
Joshua waited forty years to succeed Moses and lead Israel into Canaan.  While he was waiting, he served.  Joshua is called "the servant of Moses."  Eventually when he was given the leadership role, he must have had difficulty in the transition because at least six times he is told to "be strong and of good courage."
Israel waited century after century for the coming of the Messiah, for the fulfillment of those prophecies.  Many gave up hope.
Simeon was waiting in the temple the day Joseph and Mary entered with the Holy Child.  The old man is described as "just and devout, waiting for the Consolation of Israel, and the Holy Spirit was upon him" (Luke 2:25).   Since four centuries had gone by since the last prophet, for Simeon to linger at the temple in full expectation of seeing the Lord's Messiah in his lifetime was quite a testament to his faith.
Waiting is a great test.  Waiting requires extraordinary strength.
Only the strong can wait.  And wait. And wait.
The weak will jump the gun and move on.  Only the strong can remain in place, obedient and expectant, knowing the Lord "has this," but that "His ways are not ours" (Isaiah 55:8-9).  His timing is not ours. On His calendar and by His clock, a thousand years are as a day. And vice versa. (2 Peter 3:8).
We wait for the Coming of the Lord. "We wait eagerly for our adoption as sons" (Romans 8:23).  "Through the Spirit, by faith, we are waiting for the hope of righteousness" (Galatians 5:5).  Jesus said, "Be like those who are waiting for their master when he returns from the wedding feast, so that they may immediately open the door to him when he comes and knocks" (Luke 12:36).
While waiting for His return, we will be faithful.  See you in church.  Bring your offering.
We wait for answers for our prayers.  We pray and wait before Him. The answers do not always come when we think they should or in the way we were expecting.
I fear we are like the disciples in the Upper Room who, while awaiting the coming of the Holy Spirit, decided to go ahead and fill the vacancy left by Judas. Once they settled on the requirements and found that only two men met them, they prayed, "Lord, show us which of these two men You have chosen."  (Acts 1)  Basically, they then flipped a coin.
While waiting for an answer to our prayers, let us keep praying. And not run ahead of Him.
We wait for provisions for our journey. The provisions for our sojourn are not all given to us at once, but piecemeal, as we travel.  When the drought came, God sent Elijah to a brook and sent ravens to bring him bread and meat. When the brook dried up, God sent Elijah to the home of a widow.  (I Kings 17)
Imagine a fellow who refused to drive a car at night.  "I can't see all the way home through the dark," he protested.  You say to him, "Trust your headlights. They will shine a hundred yards in front of you."  He says, "But what will I do then?  I live five miles away."  You say, "When you get to the end of the headlights' reach, there will be more light."
One of the best-loved names for God is Jehovah-Jireh, "The Lord will Provide."  (Literally, "the Lord will see to it." Isn't that great?) (See Genesis 22:14)
We wait for further instructions. When I was a child in the early grades of elementary school, I worried that I would not be able to do the work in the next class.  I had seen what my sister two years older brought home from school, and I knew it was beyond me.  But lo and behold, when I got to the second grade, I was able to do that work. When I went to college, it was not beyond me.  Funny how that happens, isn't it?  And yet we worry.
What if God tells me to teach a class? To lead a fund-raising project?  To become a youth leader?  What if God calls me to preach?  What if He asks me to learn to play the piano and lead worship music?  I don't know how to do those things.
Trust Him. Wait on the Lord, then go forward as He commands.
God is good.  Our waiting can be hard but a time of growth and maturing.
The original blog appeared on JoeMcKeever.com.  The original article is here.  
Please Note: We moderate all reader comments, usually within 24 hours of posting (longer on weekends). Please limit your comment to 300 words or less and ensure it addresses the content. Comments that contain a link (URL), an inordinate number of words in ALL CAPS, rude remarks directed at the author or other readers, or profanity/vulgarity will not be approved.