Friday, February 7, 2020 @ 12:25 PM
ATTENTION: Major social media outlets are finding ways to block the conservative/evangelical viewpoint. Click here for daily electronic delivery of The Stand's Daily Digest - the day's top blogs from AFA.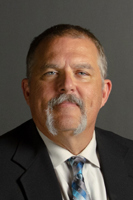 Dr. Ray Rooney, Jr.
Digital Media Editor
MORE
Doubt.  The name-it-and-claim-it crowd has turned it into the unpardonable sin.  I have never known a more cruel and pitiless group of people who claim to be followers of Christ.  If you lost your child to cancer it's your fault for doubting.  If your marriage ended in divorce it's on you because you didn't believe God.  If you've been through a bankruptcy…that's right, you deserve it because of your lack of faith (as demonstrated by your failure to sow a financial seed into their ministry).  According to them, God doesn't tolerate doubt.  Just look at what James said about doubt:
But let him ask in faith, with no doubting, for the one who doubts is like a wave of the sea that is driven and tossed by the wind. For that person must not suppose that he will receive anything from the Lord… (James 1:6-7)
Indeed…said the man who grew up with Jesus as his big brother all the while doubting His messianic claims (John 7:2-5).  With that embarrassing history, if James meant that doubt is a disqualifier to God's mercy, grace, or favor then it is hard to understand why his little epistle is even in the New Testament.  Even a cursory reading of the context of that passage (vvs. 2-8) makes it clear that James is saying that when we find ourselves in bad circumstances and ask God for wisdom on how to proceed but then don't like the response we get, there was no point in asking in the first place.  In our parlance, James is simply saying, "Don't ask God to tell you what you want to hear."
If having and expressing doubt in who God is or what He says means you are useless to Him or unfit for His kingdom or deserving of hard times, then what about Abraham and Sarah?  When God told Abraham that his wife would give him a son (Isaac) this was his response:
Then Abraham fell on his face and laughed and said to himself, "Shall a child be born to a man who is a hundred years old? Shall Sarah, who is ninety years old, bear a child?" (Genesis 17:17)
Not only is that an expression of doubt it seems to border on insult.  When Sarah found out that she would bear a child in less than a year her response was almost exactly the same (see Genesis 18:10-13).  When God called her on her doubt she even added a little lie: "I did not laugh" to which God responded, "No, but you did laugh" (18:15).  So God was through with those two insulting doubters, right?  Hardly.
What about Moses who doubted the wisdom of God's calling on him to lead the Hebrews out of Egypt?  "[T]hey [Hebrews] will not believe me…I am not eloquent…please send someone else…" (Exodus 4:1; 10; 13).  That was it for Moses, right?  More like the beginning.
There was Gideon and the fleece (Judges 6:36-40) wherein God's first sign wasn't good enough for him.  The entire book of Job is about a man wrestling with his doubt.  John the Baptist was quick to point to Jesus as "the Lamb of God, who takes away the sin of the world" (John 1:29) and yet when he was put in prison later on, he sent messengers to Jesus to ask "Are you the one who is to come, or shall we look for another?" (Matthew 11:2-3).  Didn't you already say He was the Savior?  And, of course, there was Thomas.  Lowly doubters all who never received anything from the Lord because of their doubts, right?
One of the most overlooked passages about believers' doubt is in the run-up to the Great Commission:
Now the eleven disciples went to Galilee, to the mountain to which Jesus had directed them. And when they saw him they worshiped him, but some doubted (Matthew 28:16-17).
You are wrong if you are assuming that Matthew is talking about Thomas.  That happened while the apostles were still in Jerusalem behind locked doors (John 20:24-29).  Matthew says not "one" but "some" doubted while they were on "the mountain" in Galilee.  Stunning when you realize that doubt was creeping into some of their minds while they were worshiping the risen Christ!  Matthew doesn't say which ones were doubting or what their specific doubts were about…but I have a good idea as to the latter.
Eschatology.  There is no way that any of the eleven doubted who Jesus was.  Not after seeing Him tell Thomas to put his fingers in the holes in His hands and his hand into the gaping wound in His side.  They knew who He was (which explains their worship).  But it is almost a certainty that some of them were flabbergasted that He was leaving without first establishing the kingdom He had come to proclaim as an objective temporal reality.  The last thing they said to Jesus before His ascension was "will you at this time restore the kingdom to Israel?" (Acts 1:6). 
The fact that He didn't restore the kingdom in the way and at the time they were sure it was going to be restored…shook "some" of them to the core.  Doubt about God's wisdom fell on them like a ton of bricks!  If "All authority in heaven and on earth has been given to me" (Matthew 28:18), why in the world did they need to "Go…and make disciples of all nations" (Matthew 28:19)?  Had they misread or misunderstood the prophets?
"It is not for you to know…" (Acts 1:7) was His response to their question.  Some of them were probably tempted to say to Him, "Then it is not for me to go." 
But they went anyway.  Despite their doubts. 
That is what this blog is about. 
Abraham and Sarah had their doubts about God's promise of their own child.  Yet they still put forth the effort and had conjugal relations in their advanced age anyway.  Moses doubted the wisdom of God in calling him to lead the Hebrews out of Egypt.  Yet he made the long journey to Egypt and called out Pharaoh in public anyway.  Gideon had doubts about being able to save Israel from the Midianites (a superior military force).  Yet even though God winnowed his volunteer army down to 300 he went to face them anyway.  Job doubted almost everything he had previously believed about God.  Yet he didn't run and hide when confronted by God in the whirlwind.  Thomas not only doubted the resurrection of Jesus but the assurances of all ten of the other apostles that He had indeed risen.  But he chose not to abandon the ten and was with them eight days later when Jesus appeared to them all.
And some of those eleven apostles doubted the plan and wisdom of God on a mountain in Galilee when they found out the kingdom was not to be literally restored on earth at that time despite the resurrection of Jesus.  Yet history tells us that every single one of them went out and made disciples in various nations and baptized the converts…anyway.  Doubt is like money.  It isn't evil in and of itself.  It is only destructive if you let it rule you.  Even Jesus Christ was assailed by doubt for a moment in the Garden of Gethsemane.  But He quickly brought it under control and said, "Nevertheless, not my will, but yours, be done" (Luke 22:42). 
Doubt can drive us away from God, but it can also drive us to Him.  Those who press on and move forward despite their doubts are always rewarded and blessed by God.  Those who allow their doubts to paralyze them with fear…those are the ones James was referring to who are like "a wave of the sea that is driven and tossed by the wind" (James 1:6).
So you have doubts that God knows what He's doing, especially concerning your life?  Welcome to the club.  Having those doubts puts you in pretty good company.  Just don't freeze up.  Keep moving forward.  That is the mark of faith.  Faith isn't perpetual manufactured certainty.  It is the willingness to keep moving forward with God despite its absence. 
Not that I have already obtained this [resurrection from the dead] or am already perfect, but I press on to make it my own, because Christ Jesus has made me his own (Philippians 3:12).
Press on despite your shortcomings.  Press on despite your uncertainty.  Press on despite your doubt(s).  Some of the most important people in the Bible were just like you with your doubts.  Now, be like them.  Press on anyway.
Please Note: We moderate all reader comments, usually within 24 hours of posting (longer on weekends). Please limit your comment to 300 words or less and ensure it addresses the content. Comments that contain a link (URL), an inordinate number of words in ALL CAPS, rude remarks directed at the author or other readers, or profanity/vulgarity will not be approved.