Monday, February 10, 2020 @ 11:54 AM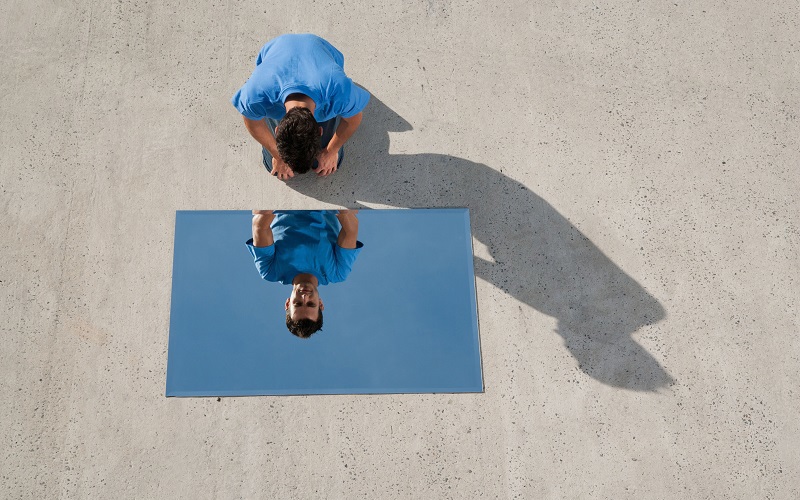 ATTENTION: Major social media outlets are finding ways to block the conservative/evangelical viewpoint. Click here for daily electronic delivery of The Stand's Daily Digest - the day's top blogs from AFA.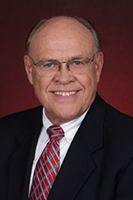 Dr. John Oswalt
Biblical Scholar & Preacher
MORE
So Jesus said to the Jews who had believed him, "If you abide in my word, you are truly my disciples, and you will know the truth, and the truth will set you free" (John 8:31-32 ESV).
I write to you, not because you do not know the truth, but because you know it, and because no lie is of the truth (1 John 2:21 ESV).
In our American (and human) determination to know no authority other than ourselves, we have delivered ourselves over to a tyranny that is far worse than we imagine. Denying any reality (truth) outside of ourselves we have given ourselves over to the iron grip of feelings. My thoughts aren't necessarily real since other people have other thoughts; my knowledge isn't necessarily real because other people have other knowledge; but my feelings – ah, there is reality. Whether other people have other feelings doesn't matter, because my feelings are real, and no one can tell me they aren't.
So if I feel like a woman in a man's body, the body is not reality, but my feelings are. I need to make these physical "facts," (which are actually false) conform to the truth: my feelings. But what if ten years down the road, my feelings change, which they very well may? Shall we try to now alter the new "facts"? That is tyranny: I am prey to whatever I feel, with no check upon them.
Are feelings not real? Of course they are. But they are part of reality, not the total, and they need to be tested against the rest of reality. A pilot who is flying straight and level in clouds typically begins to feel he or she is diving to the left. Unless they can check their feelings against reality (through instruments), they will pull back on the controls (trying to correct that false impression) until the plane is pointing straight up and loses lift and falls to the ground. There are realities more real than feelings.
So it is with us. We can know the Truth, Jesus, who is the ultimate evidence of the reality of God and his Word. We can check our feelings against the reality of his love and His care, and His design for the world He has created. That Truth can set us free from feelings of worthlessness and failure, from feelings of powerlessness and fear. All we have to do is to acknowledge that He is reality (Truth), standing outside of ourselves, and through His Spirit bring ourselves into line with reality. Freedom!
Jesus said to him, "I am the Way, and the Truth, and the Life. No one comes to the Father except through me. If you had known me, you would have known my Father also. From now on you do know him and have seen him" (John 14:6-7 ESV)
When I am the final arbiter of what is real or not, I doom myself to complete isolation, with the end result of emptiness and suicide.
Why do I say that? I say it because our identity is found in relationships. Cut me off from all relationships and I am a cypher, an empty container. In fact, you and I are the sum total of all the relationships we have ever had. But deep relationships are impossible without speech communication. And what does genuine communication depend on? It depends on shared perceptions of reality. If reality is merely a conception of my mind, there is virtually no possibility of my communicating with you in any deep way because your conception will necessarily be different from mine.
A number of years ago, a missionary wrote a book called I Loved a Woman. In that book, he talked about the difficulty of communicating the love of God to a certain African people because the only word in their language that could be used to translate our European concept of "love" meant "to have sex." They simply had no conception of self-giving, self-denying love. A new word had to be created.
In other words, we only find ourselves when we recognize that there is a reality outside of ourselves and communicate with others who recognize that same reality. We can only trust one another's communications if we both agree to that reality that transcends both of us. This is what we find in Christ. He is "Truth." That is, in Him God has communicated to us that He is utterly reliable. His love is utterly unchangeable, and it exists whether we recognize it or not. But if we recognize it and accept it, then we can be true. Our lives are no longer our own to fill with some vaporous conception of our own reality. Now we can entrust our lives into the hands of the One who is eternally True, and trusting Him, we no longer have to construct lies, untruths, to protect and project ourselves at all costs. We can be our precious selves, wrapped in the arms of the Truth.
(Editor's Note: This was first posted on Dr. Oswalt's blog site: Called to Be Holy. It was originally a two-part blog.  The only editing done was to make the two blogs flow smoothly into one.)
Please Note: We moderate all reader comments, usually within 24 hours of posting (longer on weekends). Please limit your comment to 300 words or less and ensure it addresses the content. Comments that contain a link (URL), an inordinate number of words in ALL CAPS, rude remarks directed at the author or other readers, or profanity/vulgarity will not be approved.