Tuesday, March 17, 2020 @ 1:58 PM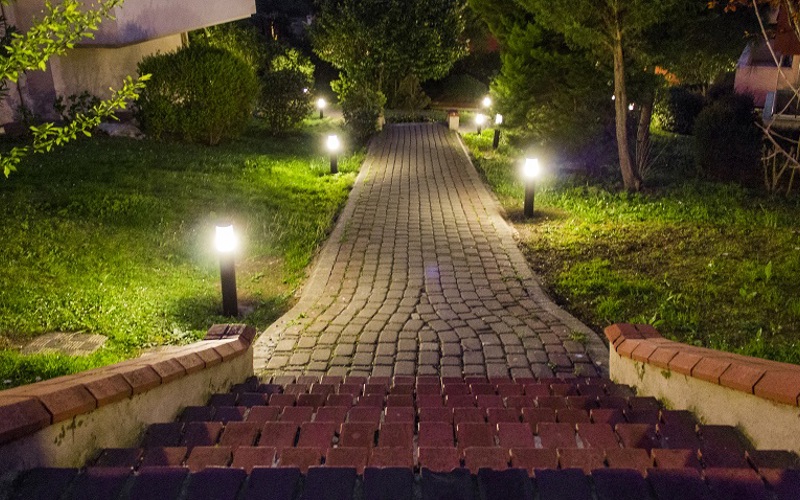 ATTENTION: Major social media outlets are finding ways to block the conservative/evangelical viewpoint. Click here for daily electronic delivery of The Stand's Daily Digest - the day's top blogs from AFA.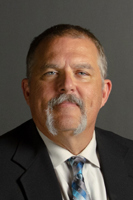 Dr. Ray Rooney, Jr.
Digital Media Editor
MORE
Everyone to whom much was given, of him much will be required… (Luke 12:48)
Each one of us is required to walk in the light that we know.  It can be as little as knowing only that there is a Creator who is distinct from His creation (Romans 1:20) or as much as hearing and/or seeing direct revelations from God (2 Corinthians 12:4; 7 & Revelation 10:4).  The constant between the two extremes on the spectrum is the source of the light: Jesus Christ the Word of God (John 1:9).
Have you ever wondered (like me) why the narrative in Luke chapter one concerning the angelic visitations of Zechariah and Mary are so similar and yet his appeal for illumination is met with anger while Mary's appeal for the same was met with an explanation? 
Here are the similarities:
The same angel is involved (Gabriel).
The time frame is pretty close together (within 6 months [1:36]).
The message is similar. Each is about to be the parent of a child.
Both were "troubled" by Gabriel's announcement (1:12; 29).
Both sought similar clarification: "How shall I know this?" & "How will this be?" (1:18; 34).
Zechariah had been "chosen" (1:9) and Mary was "favored" (1:28).
Yet, if you are familiar with the account, you know that Zechariah was punished for seeking additional information (1:20) while Mary received not only a response about her situation but news about Zechariah and Elizabeth's child (1:35-37).  Why did Gabriel accuse Zechariah of unbelief (1:20) but was clearly accommodating about Mary's similar question?
Ultimately, it has to do with how much information (light) each had.  Luke's specificity concerning Zechariah is much greater that what he gives us about Mary.  Here is what I mean (Zechariah's information is found from 1:5-23 while Mary's is found from 1:26-38).  First, Luke tells us that Zechariah was a priest (and his wife was a descendant of none other than Aaron, the very first Israelite priest!).  Then Luke informs the reader that Zechariah and his wife "were both righteous before God, walking blamelessly in all the commandments and statutes of the Lord."  Not just the Ten Commandments.  But all the "statutes" as well (that's over 600).  Zechariah's entire life context was inundated with the Law and the Prophets.  Daily.  Moment by moment.
The only context Luke gives us about Mary is that she was from a small town (Nazareth) 60-70 miles north of Jerusalem and its magnificent temple.  The only other information we get from Luke about her is that she was a virgin who was betrothed to Joseph (who is a descendant of David).  Most scholars seem to agree that Mary's age at the time of her visitation was probably between 12 and 15.  There is no way she had the contextual life experience that Zechariah had (who Luke takes pains to point out was "advanced in years"). 
Though Mary was faithful to walk in the light she knew, she could not understand how a virgin could conceive a child (would you?).  Zechariah was married.  Essentially, Gabriel told Zechariah to go home and do what married couples do and that this time the result would be different.  Yet his response ("How shall I know this?) means he had either never heard of Issac, Jacob, Joseph, Samson, or Samuel…all Old Testament miraculous births) or he simply thought Gabriel's proclamation was so outlandish that he needed a sign before he went home to Elizabeth.  We know it wasn't the former so it must have been the latter.  He simply didn't believe (which is exactly what Gabriel said).  He had had far too much light revealed in his long life to reasonably doubt that an angel from God who told him to have relations with his wife and expect a child sent from God was not telling him the truth.
Basically, an old man whose life had been dedicated to serving God told God to prove it when confronted with the good news of the imminent pregnancy of his own wife, while a young inexperienced virgin (who obviously knew enough about how babies are conceived) wanted to know how she could get pregnant without having relations with a man. 
God holds us accountable to walk obediently and faithfully in the light we have.  With all his many years as a faithful priest and husband, Zechariah couldn't summon the faith to believe that if he went home to his wife and had relations with her she would bear his child even though an angel from heaven came to personally tell him.  Young Mary just wanted to know how a woman could have a baby without laying with a man.  Do you see the difference?
I became a Christian 36 years ago.  It was very simple.  I was convicted of my sins.  I learned about the sacrifice Jesus made for me (and everyone else) and I repented and was baptized.  I knew very little else about Christianity (and it showed).  I didn't know about walking in the Spirit or living by faith or what the phrase "body of Christ" meant.  Moreover, I wasn't raised in a believer's home.  I had no context of living in a Christian home or attending church.  God put up with a lot more nonsense from me then than He does now.  And it is easy to understand why.  I haven't stopped reading the Bible from cover to cover since I was saved.  I've read every translation and paraphrase there is.  I have no idea how many times I've read it from Genesis to Revelation but as soon as I finish I start over (I started again in January and I'm in 1 Samuel now). 
God holds me to a different level of accountability now than He did 36 years ago.  He does the same for you and everyone else.  Our individual task is to walk faithfully in the light we have been exposed to.  If you know better and ask God "How shall I know this?" as a seasoned veteran of the faith, don't be surprised if you are given a sign that you regret receiving.  If you don't know better because you are too inexperienced or naïve and ask "How will this be…?" don't be surprised if you get an answer that may be a bit above your capacity to understand. 
God didn't create a model whose specifications are exactly the same.  Each individual has been "fearfully and wonderfully made" (Psalm 139:14).  There's only one barometer for salvation.  The forgiveness of sin through the blood of Jesus Christ.  But the shades of light in our faith walk with Him are as many as there are believers.  Walk in the light that you have and yearn for more of it.  Just don't walk faithfully in your light for years and years and then expect God to prove His will to you.  Maybe He will but if He does…you might end up speechless.
Please Note: We moderate all reader comments, usually within 24 hours of posting (longer on weekends). Please limit your comment to 300 words or less and ensure it addresses the content. Comments that contain a link (URL), an inordinate number of words in ALL CAPS, rude remarks directed at the author or other readers, or profanity/vulgarity will not be approved.