Thursday, April 23, 2020 @ 07:34 AM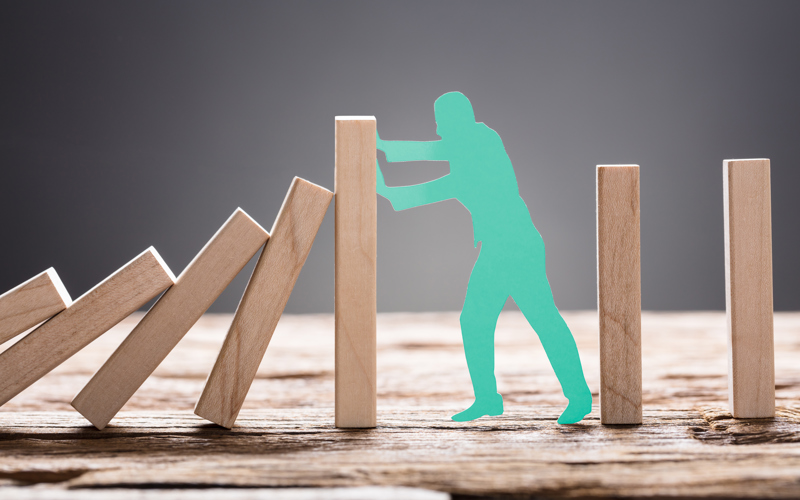 ATTENTION: Major social media outlets are finding ways to block the conservative/evangelical viewpoint. Click here for daily electronic delivery of The Stand's Daily Digest - the day's top blogs from AFA.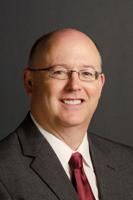 Dr. Robert Youngblood
Assistant Digital Media Editor
MORE
A former city pastor was assigned to a church in the country.  One of the church members he visited had a farm with beautiful pastures and a garden overflowing with vegetables.  Animals were in the barn and the pastures were surrounded by well-kept fences.  The pastor didn't have to be an artist to appreciate the beauty and order of it all.
"God sure did bless your land here," said the pastor.
The farmer smiled, nodding his head in agreement.  Then he paused to reflect a moment before speaking to his new pastor. 
"Yes, He sure did bless this land," said the farmer, "but you should've seen it when it was just His – rocks everywhere, overgrown with thistles, and looking nothing like this.  These calluses testify to the work it took to help bring it to what you see now."
Hidden within this story is a biblically grounded principle and a paradox that relates to our situation with COVID-19 which Governor Cuomo has not yet acknowledged.  It is a principle Greg Koukl, author of Tactics, calls 100% God and 100% Man. 
Cuomo's contradictions
First, let's look at Cuomo's remarks.  He was responding to a question of governors getting together to plan a return to normal life.  However, models were predicting neighboring Connecticut wasn't going to peak in cases for at least 12 more days.  This seemed odd to the newscaster because the states were on two different tracks which could intersect again, thus making it worse again for New Yorkers. 
CNN's Alisyn Camerota asked Cuomo what was next considering all the factors she laid out in her question.  His reply:
Look, anyone who tells you, Alisyn, 'I know what comes next,' doesn't even understand the question, let alone have the answer. Nobody has been here before, this is totally unchartered territory. And you're right, you have different peaks of that curve in different areas, so we're not talking about the next two weeks or three weeks, we're talking about months, we're talking about a phase to reopening, and the safe reopening. We're talking about a reopening that has a public health plan and an economic plan totally coordinated. Our behavior has stopped the spread of the virus. God did not stop the spread of the virus. And what we do, how we act, will dictate how that virus spreads. (emphasis added)
Did you notice Cuomo said, "stop the spread of the virus" even though no one has stopped the spread?  At best, the curve has flattened or the spread has been slowed.  The winds are still blowing, and just because some of us have hunkered down or covered up, this doesn't mean we've stopped the wind.  Sheltering from the wind never stops the wind.  We must adapt despite the danger of death.
So, while behaviors do affect the spread, we shouldn't be patting ourselves on the back yet for past victories and future hopes.  God warns us of such foolish thinking in James 4:13-17 which says: 
Come now, you who say, "Today or tomorrow we will go into such and such a town and spend a year there and trade and make a profit"— yet you do not know what tomorrow will bring. What is your life? For you are a mist that appears for a little time and then vanishes. Instead you ought to say, "If the Lord wills, we will live and do this or that." As it is, you boast in your arrogance. All such boasting is evil. So whoever knows the right thing to do and fails to do it, for him it is sin.
There are too many variables well beyond the control of man which can turn celebrations into mourning even if we think we've done everything exactly right. 
The paradox of 100% God & 100% Man
Any paradox seems self-contradictory until the time is taken to explore and think about it within context.
While Koukl was relating the principle of 100% God and 100% Man to sharing the gospel, this is a biblical principle that applies to our physical reality now and always.  Koukl states:
We are not in this alone.  Yes, each of us has an important role to play, but all the pressure is on the Lord.  …I am wholly responsible for my side of the ledger, and God is entirely responsible for his.  I focus on being faithful, but I trust God to be effective. …The results are his concern, not mine.
This same principle is seen in verses like Proverbs 21:31, "The horse is made ready for the day of battle, but the victory belongs to the Lord."   Other versions say the horse is "prepared" for battle.   The process of planning and preparing is hoped to bring a performance that guarantees a result, a win.  Neither warrior, farmer, or politician can guarantee the result they desire. 
While part of this is the law of sowing and reaping, there are many parts to this paradox – like Psalm 147:8, "He covers the heavens with clouds; he prepares rain for the earth; he makes grass grow on the hills," – beyond our control.
The Theology of Work website shares some relevant thoughts in an online Bible commentary "Christ Created and Sustains the World" here:
Nonetheless, the emphasis of Hebrews 1:10–12 is on the might of the Lord and his deliverance, rather than the fragility of the cosmos. The Lord is at work in the creation.
Human beings are not only products of God's creation, we are also sub-creators (or co-creators, if you prefer) with him. Like his Son, we are called to the work of ordering the world. 'What are human beings that you are mindful of them, or mortals, that you care for them? You have made them for a little while lower than the angels; you have crowned them with glory and honor, subjecting all things under their feet" (Hebrews 2:6–8, quoting Psalm 8).'
Koukl shares in his book something he used to have above his workspace from U.S. ambassador Alan Keyes.  "It is not for us to calculate our victory or fear our defeat, but to do our duty and leave the rest in God's hands."
"If the Lord wills," wrote James, "we will live and do this or that," was enough for me to adopt years ago the phrase, "God willing and me working, it will be done.  If He's not willing, there's a slim chance to none." 
Yes, this is the day the Lord has made, but He's given us some responsibilities in it so we can bring him glory too.  It is the morning part of the "Now I lay me down to sleep" prayer.  "Now I wake me up to work; I pray the Lord I will not shirk.  If I die before the night, I pray the Lord my work is right."
Otherwise, we become like Cuomo stealing God's glory as if it were our own.  Like Zig Ziglar said, "If you see a turtle on a fence post, it didn't get there by itself."  Pray, work, pray, and thank God for each day as we all better learn to trust God and obey.  
Please Note: We moderate all reader comments, usually within 24 hours of posting (longer on weekends). Please limit your comment to 300 words or less and ensure it addresses the content. Comments that contain a link (URL), an inordinate number of words in ALL CAPS, rude remarks directed at the author or other readers, or profanity/vulgarity will not be approved.