Tuesday, April 07, 2020 @ 12:26 PM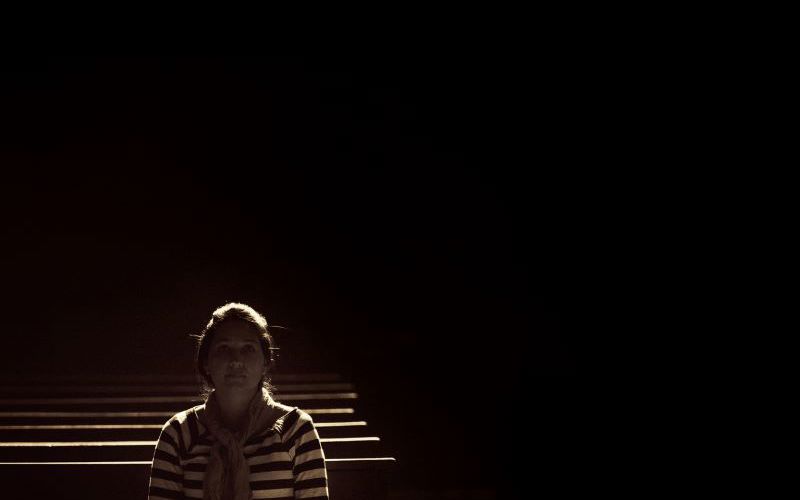 ATTENTION: Major social media outlets are finding ways to block the conservative/evangelical viewpoint. Click here for daily electronic delivery of The Stand's Daily Digest - the day's top blogs from AFA.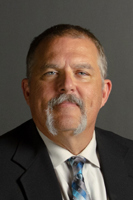 Dr. Ray Rooney, Jr.
Digital Media Editor
MORE
When something affects the entire world (like the current COVID-19 pandemic) God suddenly becomes front and center in our collective consciousness.  It's unfortunate that it seems to take a planetary shaking for that to happen but we have a history of being easily distracted and our bent is naturally toward apathy.   
Be that as it may, here we are with (at the time of this writing) almost 76,000 worldwide deaths and almost 11,000 in America due to the virus.  Shelter-in-place orders stretch from coast to coast and millions are now filing for unemployment.  How could things go so wrong so fast? 
In the Bible, Job wondered just that.  For him, it was extremely personal.  However, his sufferings were confined to him and his family.  The prophet Habakkuk had some questions/accusations for God that were a good bit broader.  The circumstances are a little closer to our current situation.  It was not just Habakkuk that was reeling over circumstances.  It was his society in particular and the world in general.  His nation was crumbling from within due to corruption and threatened with annihilation from without by the Chaldeans and Babylonians. 
There are a lot of people today who are wondering the same things Habakkuk wondered millennia ago.  First, "how long shall I cry for help and you will not hear?" (Habakkuk 1:2) and second the complaint that "justice never goes forth" (1:4).  God responded briefly to the prophet that he was essentially in over his head (1:5).  That didn't sit well with Habakkuk (and likely most of the people today who have either lost a loved one or a paycheck due to COVID-19).   
Habakkuk then compared God to a fisherman who "keep[s] on emptying his net [while] mercilessly killing nations..." (1:17).  The prophet thought he deserved an answer so he went up into a tower by himself and pouted saying he would stay there until God Almighty gave him an answer up to snuff.  And that is just where so many of God's people are today.  Accusing God of not taking care of them during hard times. 
And the LORD answered me: (2:2). 
That sounds great.  But let me remind you of Job and give you a spoiler about Habakkuk.  When God answered them, they both regretted asking the questions with the thinly veiled accusation that God was unconcerned. 
Job lamented, "I have uttered what I did not understand, things too wonderful for me, which I did not know" (Job 42:3).  Part of Habakkuk's distraught response was, "I hear, and my body trembles...I will quietly wait for the day of trouble..." (Hab. 3:16). 
They both realized (after the fact) that whenever we require God to explain Himself to us, we are slandering His holiness and equating ourselves to His divinity.  What we are really saying to Him is that if we were God, we would be doing a better job.  Calling God on the carpet reeks of self-importance and narcissism.   
The first words of God's response to the pouting prophet are: 
Write the vision; make it plain on tablets, so he may run who reads it (2:2). 
That is just a nice way of saying, "I'll tell you, but you'll wish I hadn't."   
We demand to know why God let our loved one die.  We demand to know how God could have allowed our job loss.  How could God have not intervened as our spouse drifted into an adulterous relationship?  Why do we have to have hospitals like St. Jude?  Why did God allow a deadly virus from a filthy "wet market" in Wuhan, China to wreak so much havoc on my American way of life (according to one version, the conspiracists have another but the question to God is essentially the same).   
Do you really want to know?  Do you think that if He were to tell you the answer to any of those questions/accusations, you would smack your forehead and say, "Oh, of course, I see that now"? 
God didn't tell Job why he allowed him to endure so much loss and suffering and neither did He provide the pouting prophet Habakkuk with a detailed explanation as to the current state of his society and world.  He did say some really powerful things like: 
For the earth will be filled with the knowledge of the glory of the LORD (2:14) and 
The cup in the LORD's right hand will come around to you, and utter shame will come upon your glory! (2:16). 
But there is nothing there about why.  The greater content of God's response to Habakkuk in chapter two is fit for a lengthy blog or an entire Bible study.  There's even a little snippet in there that Jesus used on Palm Sunday (v. 11).  But for the purposes of this blog all that is relevant are two things God said to the prophet rather than about the situation. 
Behold, his soul is puffed up; it is not upright within him, but the righteous shall live by his faith (2:4) and 
But the LORD is in his holy temple; let all the earth keep silence before him (2:20). 
In short: "You are required to live by faith regardless of life's circumstances because God is and always shall be completely in control. So, shut up."  God is nicer than I so He is not as direct but that is pretty much the gist of His response to Habakkuk. 
So much of our lives is wasted on worrying about what we believe we ought to have and why God either hasn't provided it to us or has allowed what we had to be taken away.  If faith is a requirement (it is) then the testing of it is also a requirement for how would you even know you had it if there was never a challenge to it? 
Asking God why He lets our faith be tested is like asking car manufacturers why they put headlights on our vehicles.  Think about it. 
A global pandemic is prowling about like a roaring lion.  It is destroying lives in more ways than one.  Why are people dying?  Why are people sitting at home?  Why are so many losing their incomes?  Why isn't God doing something? 
He is.  It's over our heads.  We're supposed to live by faith no matter what.  God is still very much in control.  "I am doing a work in your days that you would not believe if told" (1:5).  If you're smart, you'll embrace Habakkuk's response to his questioning of God as your own: 
Though the fig tree should not blossom, nor fruit be on the vines, the produce of the olive fail and the fields yield no food, the flock be cut off from the fold and there be no herd in the stalls, yet I will rejoice in the LORD; I will take joy in the God of my salvation. GOD, the Lord, is my strength; he makes my feet like the deer's; he makes me tread on high places (Habakkuk 3:17-19). 
So, shh! 
Please Note: We moderate all reader comments, usually within 24 hours of posting (longer on weekends). Please limit your comment to 300 words or less and ensure it addresses the content. Comments that contain a link (URL), an inordinate number of words in ALL CAPS, rude remarks directed at the author or other readers, or profanity/vulgarity will not be approved.