Friday, April 10, 2020 @ 09:59 AM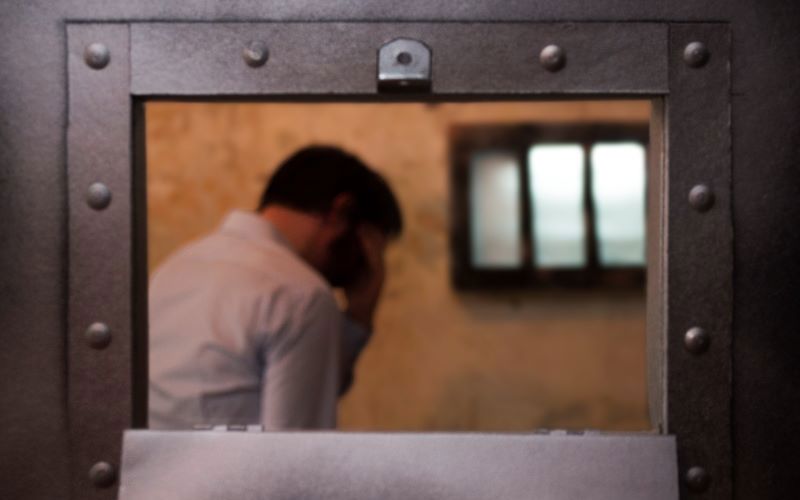 ATTENTION: Major social media outlets are finding ways to block the conservative/evangelical viewpoint. Click here for daily electronic delivery of The Stand's Daily Digest - the day's top blogs from AFA.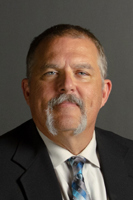 Dr. Ray Rooney, Jr.
Digital Media Editor
MORE
He was despised and rejected by men; a man of sorrows, and acquainted with grief; and as one from whom men hide their faces he was despised, and we esteemed him not. Surely he has borne our griefs and carried our sorrows; yet we esteemed him stricken, smitten by God, and afflicted (Isaiah 53:3-4). 
It really boils down to two emotions vying for possession of our souls.  We're either carried by the winds of joy into newness of life or we are engulfed in a prison of despair where nothing ever changes.  Joy is the fruit of the Spirit (Gal. 5:22).  Sorrow is the cancer of the soul (Psalm. 119:28; Prov. 15:13).  
Because of their connection to righteousness (joy) and sin (sorrow), most of us try really hard not to let any sorrow show (at least not for any protracted length of time).  But it's always there.  It's always just under the surface and beneath the veneer.  Hurt.  Loss.  Disappointment.  All are the offspring of sorrow and all are reminders that no matter how "saved" we are, we are not in control.  Though our God is Light we are just as prone to the ever-encompassing darkness that assails everyone through unmitigated sorrow.   
Consequently, as we continually stumble through life in search of the city of God like Christian in Bunyan's The Pilgrim's Progress, the words of singer/songwriter Paul Simon seem quite apropos "Hello darkness my old friend, I've come to talk with you again."  
When we think of Good Friday and the cross of Christ, we tend to zero in on the burden of sin that the Savior bore for us.  And it is right to do so.  But I wonder if by thinking only of the relief of the sin burden from our inmost souls we may be trivializing both the horror of the crucifixion as well as minimizing its benefits. 
When God put the vision of the Suffering Servant into the mind and heart of the prophet Isaiah, he wrote of a man so immersed in sorrow that people had a hard time even looking at Him.  You've been there haven't you?  You can't look into the face of the father who just lost his beautiful daughter.  It doesn't matter how he lost her.  Accident, cancer, murder…they all produce an indescribable sorrow that is hard to even look at square on.  
And it's not just the sudden tragedies that produce a darkness that is deep and profound.  Often it's stretched out over years and even decades (in some instances even entire lifetimes).  Sometimes it's the marriage that dying a slow agonizing death.  It can be the silence from the prodigal child and the paralyzing fear of what that son or daughter may be experiencing this very moment replaying on an infinite loop in the mind.  And then there is the omnipresent pain of failure.  Waking up in the middle of the night gripped by the fear that your financial woes are never ever going to ease up.  It's written all over our faces and screams from the windows of our souls…our eyes.  Darkness produced by a sorrow that is deep and terrifying. 
So we hide our faces from those who are immersed in sorrow and wonder what secrets they must be hiding that God would allow this to happen ("smitten by God").  There were 48,344 suicides in the U.S. in 2018 (and yet we didn't shut down the country because of it). That translates into 132 each day.   
The Suffering Servant was Himself "a man of sorrows, and acquainted with grief…"  No, He wasn't suffering from depression and walking through life with a 'woe is me' attitude.  Isaiah goes explains that "he has borne our griefs and carried our sorrows…"  He was a man of sorrows because He wilfully embraced and took ours for us.  Our sorrows were placed upon Him just as much as our sins were. I will repeat that later because it is so important. 
Why do we rush to read and quote what Isaiah said following this that the Servant "was pierced for our transgressions; he was crushed for our iniquities" (Isa. 53:5)?  Or an even more popular quote from the same verse: "and with his wounds we are healed." Why are we so quick to embrace the healing and sin-is-forgiven statement but so reluctant to embrace the "borne our griefs and carried our sorrows" statement? 
Is it because we somehow think that sorrow and grief are signs that we are not forgiven of our sins by God?  So we look at those suffering in the darkness of their sorrows as "stricken, smitten by God, and afflicted"?  
But wait.  What about "Surely he has borne our griefs and carried our sorrows…"?  
Jesus bore the burden of our griefs and sorrows every bit as much as He bore the full weight of our sins and iniquities!  Though we currently abide in a world inundated with sin the good news is that through faith in what Jesus Christ accomplished on the cross "sin will have no dominion over you…" (Rom. 6:14).  If Isaiah got that right ("he was pierced for our transgressions; he was crushed for our iniquities; upon him was the chastisement that brought us peace, and with his wounds we are healed") then he was also right about bearing our griefs and carrying our sorrows!  And if sin shall not have dominion over the believer because He healed us of our sins then neither shall sorrow and grief still have the power to bury us in darkness. 
There is a way out from the prison cell of sorrow, thank God.  It's the same cross that sets us free from the consequence of our sins.  If you let Jesus bear your sins on Calvary's cross then you must let Him bear your sorrow and grief as well.  
There probably aren't many people who have ever lived who had higher "ups" or lower "downs" than David.  Yet in the 42nd Psalm right after acknowledging that "My tears have been my food day and night, while they say to me all the day long, 'Where is your God?'" he writes, 
Why are you cast down, O my soul, and why are you in turmoil within me? Hope in God; for I shall again praise him, my salvation and my God" (Psalm 42:5; 11).   
What "hope" was David looking at?  
The same hope Isaiah foretold.  Not only the hope of heaven through the forgiveness of sin but the hope of joy replacing sorrow through the selfsame act of Christ's offering on the cross.  Though we have been forgiven of sin through faith in the cross we still commit it.  Is hope lost?  No.  Because "we have an advocate with the Father, Jesus Christ the righteous" (1 John 2:1).  He is faithful to forgive our sins (if we confess them) even though He crushed sin at and on the cross.  Likewise, even though He bore our grief and sorrow on the cross we live in a fallen and sinful world that often displaces our God-given joy.  The same Advocate who "cleanses us from all sin" (1 John 1:7) will also "Restore to me the joy of your salvation, and uphold me with a willing spirit" (Psalm 51:12).  
As Christians, we seem all to ready to acknowledge that sin infests this world and culture.  But we are usually ready to point to Jesus as the remedy.  Yet the sorrow which is so obvious on the faces and in the eyes of those we live with and go to church with…unnerves us and we look away.  But Jesus took those sorrows to the cross just like He took our sins.  
Why, oh why, do we learn to live with them? 
Please Note: We moderate all reader comments, usually within 24 hours of posting (longer on weekends). Please limit your comment to 300 words or less and ensure it addresses the content. Comments that contain a link (URL), an inordinate number of words in ALL CAPS, rude remarks directed at the author or other readers, or profanity/vulgarity will not be approved.