Thursday, April 23, 2020 @ 02:50 PM
ATTENTION: Major social media outlets are finding ways to block the conservative/evangelical viewpoint. Click here for daily electronic delivery of The Stand's Daily Digest - the day's top blogs from AFA.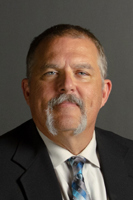 Dr. Ray Rooney, Jr.
Digital Media Editor
MORE
I've never gotten so many offers for money as I'm seeing in our mailbox now (digital and physical).  "You're pre-approved!" "Just tap the amount you need!"  "Don't miss your chance to take advantage of this special offer!"  It's not just lending companies and financial institutions.  Our government is handing out money (pretending it doesn't have to be repaid [wink wink]).  That paragon of knowledge and wisdom known as Alexandria Ocasio-Cortez is calling for "$2,000 in monthly reoccuring payments to all families, regardless of immigration status..." for, well, indefinitely, I guess.  She and others of her persuasion continue to advocate for UBI (Universal Basic Income). And all the emails and commercials from our wonderful creditors.  They want us all to know how much they care! 
All this and more because we have become a nation of people who expect someone else to take care of us.  We are heading toward a reckoning of truly biblical proportions.  COVID-19 is just the tip of the iceberg.  We seem to be more than willing to trade in our Bill of Rights for a mess of pottage (see Genesis 25:29-34).  We've been trained to live for the moment.  We'll do anything to avoid pain, hardship, and/or sacrifice.  Live beyond our means.  Pay exhorbitant interest rates on loans that we know we'll have trouble repaying.  Trust power-hungry politicians to restore our rights when the crisis abates.  We're fooling ourselves.  And we know it. 
Whether I borrow money or have it given to me I am going to end up needing more.  Whose responsibility is it that I get it?  The governmental framework the Founders created wasn't a promise to meet all my needs throughout my life.  It was only the guarantee of opportunity.  My needs are no one else's responsibility.  The more we look to others to take care of us the more links on the chains of bondage we are creating for ourselves.   
What many people are expecting in this fallen world wasn't even offered to Adam and Eve in the Garden of Eden before the fall!  Look at Genesis 2:15, 
The LORD God took the man and put him in the garden of Eden to work it and keep it. 
Did you catch that?  "[T]o work it and keep it."  Living in perfect communion with God while in the perfect environment didn't mean lounging around all day having the angels prepare all the meals and doing all the things that needed doing in paradise.  And the ridiculous idea that heaven is a state of existence wherein there are no obligations or personal needs is simply not biblical. Revelation 22 speaks of the redeemed who are living with God in New Jerusalem eternally.  Verse 4 says of them,  
and they will reign forever and ever. 
Unless words are meaningless, to "reign" implies a rather large measure of personal responsibility.  If everything is taken care of for the redeemed, then reigning is a big fat empty promise.  Just as Paul's admonition to the Corinthians rings hollow if in the future there are no personal obligations or responsibilities: 
Do you not know that we are to judge angels? (1 Corinthians 6:3) 
God's gift of forgiveness, rebirth, and everlasting life cannot be earned or purchased.  But I cannot think of a single instance in the New Testament wherein someone was forgiven, delivered, saved, or restored by Jesus or the apostles and told they had no further personal responsibilities or obligations from that point on.  As a matter of fact, it was quite the opposite.  Look at this rather direct and pointed statement of Paul directed to some of the Thessalonian Christians who seemed to believe that their needs were someone else's responsibility: 
For even when we were with you, we would give you this command: If anyone is not willing to work, let him not eat. For we hear that some among you walk in idleness, not busy at work, but busybodies. Now such persons we command and encourage in the Lord Jesus Christ to do their work quietly and to earn their own living (2 Thessalonians 3:10-12). 
Neither Judaism nor Christianity proposes a pie-in-the-sky world view that teaches all human needs, desires, responsibilities, or obligations in this life or the next are someone else's responsibility to provide.  God has provided what was impossible for us to create: forgiveness of sin.  And while it is true that  
[M]y God will supply every need of yours according to his riches in glory in Christ Jesus (Philippians 4:19) 
it is also true the redeemed have great ongoing obligations and responsibilities to both our neighbors and our God (the parable of the Good Samaritan, the Talents, faithfulness, discipleship, etc.).   
After the crucifixion, resurrection, and ascension of Christ and after being filled with the Holy Spirit on the day of Pentecost, Peter and John were free from offering animal sacrifices to God.  Yet in Acts 3:1 we find that they were both "going up to the temple at the hour of prayer..."  And they found someone to minister to. 
On the one hand, we are surrounded by those who live for the moment and want to be assured they will be taken care of when the moment is uncertain and rough.  On the other hand, we are "surrounded by so great a cloud of witnesses" (Hebrews 12:1) who expended their lives living by faith and being used by God as His vessels to pour out His love, mercy, and grace to others. 
They say we can't worship now until given permission.  I beg to differ.  Empty promises of financial security bombard us from all directions.  I'll tighten my belt.  The government admonishes us to have faith in our leaders.  My faith is directed elsewhere.  The news media says if I don't catch COVID-19 now, there's a real good chance I'll get it this winter.  Better hunker down a few more months to make sure that doesn't happen. 
I don't think I'll live in fear of either poverty or death.   
I am guaranteed of nothing in this world except God's love (which I don't have to ask for) and His forgiveness (which only comes through Jesus Christ).  That will have to do.  And I believe it will.
In the world you will have tribulation. But take heart, I have overcome the world (John 16:33).
Please Note: We moderate all reader comments, usually within 24 hours of posting (longer on weekends). Please limit your comment to 300 words or less and ensure it addresses the content. Comments that contain a link (URL), an inordinate number of words in ALL CAPS, rude remarks directed at the author or other readers, or profanity/vulgarity will not be approved.