Thursday, May 21, 2020 @ 11:53 AM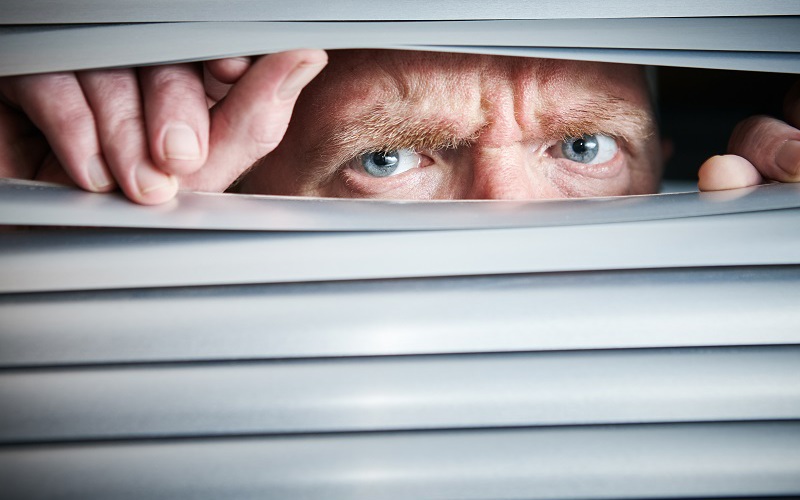 ATTENTION: Major social media outlets are finding ways to block the conservative/evangelical viewpoint. Click here for daily electronic delivery of The Stand's Daily Digest - the day's top blogs from AFA.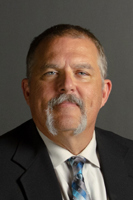 Dr. Ray Rooney, Jr.
Digital Media Editor
MORE
Someone forwarded a video to me of a preacher who has apparently figured out that COVID-19 will lead to the mark of the beast and that 5G cell towers stir up demons (sigh). He had it all figured out. He was so proud of himself. I was asked what I thought about it. Part of my reply was: "Even if we give him the benefit of the doubt and believe that everything he said in the video is true, what are we supposed to do about it?" The preacher got so caught up in his deciphering message and was so proud of himself for revealing it to the masses that he omitted virtually any reference to the plan of salvation. The best he could offer was "I hope you're saved."
That's it? He spent over an hour talking about vaccines, digital tattoos, cryptocurrency, 5G cell towers, when the rapture is taking place, and the great tribulation and all he could say to the people he made the video for was "I hope you're saved"?
You may be surprised by what I am about to say but I am pretty sure he represents a lot more of American Christianity than you may think. No, I'm not talking about his dispensationalist Clarence Larkin-esque illustrations and musings about the end times. I'm talking about the idea that salvation is an escape plan. The idea that Jesus died on the cross so that we wouldn't have to deal with evil, Satan, and hell. There was not a smidgeon of a reason that anyone would want to become a child of God in that video other than to escape the horrors of the antichrist and great tribulation.
And the same could be said of a great many other churches and preachers today. When you boil down the sermons it comes down to accepting Christ because you are supposed to if you want to avoid the Devil and hell. Not very much about loving our Creator or His love for us. Just turn to God in order to get off this sinking ship.
Maybe that's why the church in America is staggering from the COVID-19 blow. More than anything else this pandemic has revealed that the church isn't ready to do battle "against the cosmic powers over this present darkness" (Ephesians 6:12). A good many churchgoers don't even bat an eye when they're told not to go to church. They think it makes perfect sense to be banned from church even though almost every business around them is open to one degree or another. They don't make the connection between how the church is being treated and everything else. There is little, if any, concept of spiritual warfare.
We seem to have invested a great deal of our time and energy in convincing people to become Christians in order to avoid evil.
Yet wasn't that the first order of business for the founder of our faith? When it was announced by none other than God the Father Almighty that Jesus was His beloved Son (Matthew 3:17) what was the first thing He did?
Then Jesus was led up by the Spirit into the wilderness to be tempted by the devil (Matthew 4:1).
He spent more than a month out there going without food waiting on Satan to show up. Read the text carefully.  He specifically went out to confront Satan.  That is intentionality. At His weakest, the last Adam (1 Corinthians 15:45) proved stronger than the first Adam in the Garden of Eden. Whereas the first Adam stood silently by letting his wife deal with the Serpent (Genesis 3:6), the last Adam took it upon Himself to confront His adversary head-on for His bride.
That is the model and it is what faithful disciples of Jesus Christ have always been doing: confronting the darkness with light (John 1:5), challenging the very gates of hell demanding that our neighbors be set free (Matthew 16:18), and contending for the faith (Jude 3). We don't get saved to go to heaven. We enter into a relationship with God through Jesus and we follow Him. We follow Him into the wilderness to confront Satan. We follow Him to the cross. We follow Him to the empty tomb. We follow Him into the public square with the same message of repentance (Matthew 4:17; Mark 1:15). And we will follow Him into heaven. But we are saved to follow Him.
More than anything else the world in general and the American church in particular need to see the church following Jesus Christ. More than 2,000 years later we are still talking about what Peter said to the authorities who arrested him for following Jesus openly and publicly despite being told it was against the law:
We must obey God rather than men (Acts 5:29).
I am well aware of Paul's admonition to be subject to "governing authorities" (Romans 13:1). But remember, Jesus healed people on the Sabbath and the Jewish lawmakers considered that to be breaking the law. Did He cease healing on the Sabbath?
We live in a time where there are dark and malevolent forces exerting their will on susceptible minds. Who calls abortion clinics "essential" services that must remain open during a pandemic? Who makes sure you can buy fishing lures at Walmart, paint at Lowe's, a fifth of whiskey at the liquor store, and a new laptop at Best Buy but makes sure you can't go to church? Spiritual warfare.
America needs to hear from the bride of Christ. We need to be seen at church (taking all the proper and helpful safety precautions), heard in the public square, seen holding hands (gasp) in fervent prayer praying against the spiritual darkness that is planting fear, distrust, and despair in the hearts and minds of millions of our neighbors, and exposing works of darkness for what they are (Ephesians 5:11). There's not a lot of use for the armor of God that Paul tells us to put on (Ephesians 6:11-18) sitting at home binge-watching television.
We need America's pastors to step up and lead. Many are. What's going on in America right now has its roots in "the cosmic powers over this present darkness" (Ephesians 6:12). It's not just that evil forces are manipulating the already wicked to make ungodly decisions that affect millions of lives. Many of our own people are being terrorized by the spirit of fear. They need more than a digital sermon. They need light bearers! Let's suit our people up with God's armor and storm the gates of hell like Jesus told us to (Matthew 16:18). We are saved to follow Him. We'll eventually follow Him into heaven but as long as we're still here let's follow Him into the battle against the darkness.
Now would be a good time.
Please Note: We moderate all reader comments, usually within 24 hours of posting (longer on weekends). Please limit your comment to 300 words or less and ensure it addresses the content. Comments that contain a link (URL), an inordinate number of words in ALL CAPS, rude remarks directed at the author or other readers, or profanity/vulgarity will not be approved.