Wednesday, May 20, 2020 @ 1:20 PM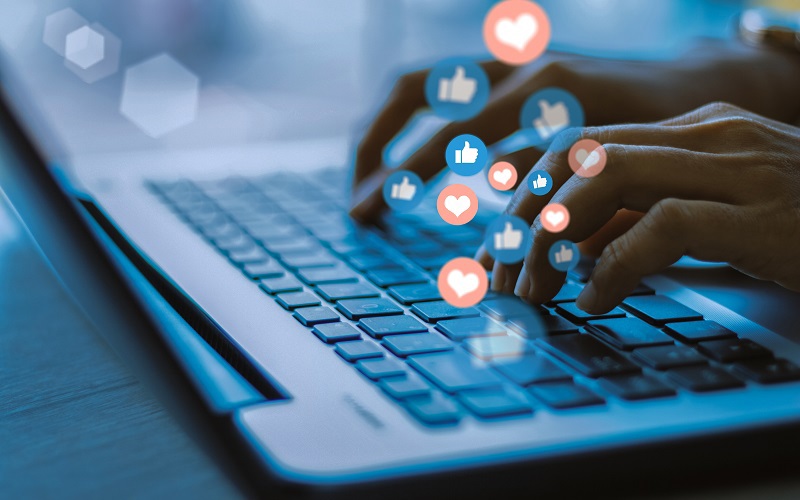 ATTENTION: Major social media outlets are finding ways to block the conservative/evangelical viewpoint. Click here for daily electronic delivery of The Stand's Daily Digest - the day's top blogs from AFA.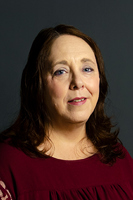 Joy Lucius
The Stand Writer
MORE
COVID-19 hit Mississippi on Wednesday, March 11. Our nursing homes were officially closed Friday, March 13. I realized other places would soon be required to follow suit, including AFA, where I work. I prayed about how to be a source of encouragement during the uncertainty we were about to face.
I contemplated ways to connect with loved ones if we were quarantined. Facebook quickly came to mind, plus the name of a daily devotional centered on a Bible verse.
My initial Pandemic Rx posted Monday, March 16. Within minutes, a teacher friend liked and shared it. For 65 days, this same friend and others continually read and shared my offered words of hope.
I prayed daily over which verse to use and what aspect of this pandemic to address. Some days, the verses were probably intended more for me than others. Regardless, Pandemic Rx is my diary of God's faithfulness during an unusual time of life.
Below, I share some 'pandemic' posts, with the first entry displayed exactly as each post appeared on Facebook. I arranged the other entries without titles or dates, for easier reading.
=======
#1
Pandemic Rx for March 16, 2020.  PLEASE SHARE! 
Psalm 4:8
I will both lay me down in peace, and sleep: for thou, LORD, only makest me dwell in safety. 
If you know me, you know my prescription, my answer for every problem, is a Bible verse. My grown kids and my past students can likely quote my favorite verses in any given situation. And to be honest, His Words of Life are the only real answers for what we face right now. So every day until the craziness ends, I'm going to share a verse, and I challenge you to copy it, share it online, say it aloud, and memorize it. Then, when all this is over, we will hopefully have a whole new arsenal of verses to use. And – in the meantime, we will be sharing His Words of hope instead of the world's words of despair. His Words can change things. Please share today's verse to help you rest easy tonight. 
=======
Matthew 6:26
Look at the birds of the air; they do not sow or reap or store away in barns, and yet your heavenly Father feeds them. Are you not much more valuable than they? 
I find myself counting eggs and teabags, even measuring sugar each time I use it. I try to use smaller amounts of things, but it naturally makes me worry. How long will this quarantine last? What will we do if we run out of things? Then, today, I woke with this verse in my heart, and instantly, God reminded me that He takes care of even the birds. So instead of fretting over a dwindling pantry, I can trust Him to supply all my needs. Yes, you and I are valuable to Him!
=======
Psalm 61:3
For You have been a shelter for me, a strong tower from the enemy.
Shelter in place! Now, that was a new term for me until this madness began. I think it still may be a new and undefined term for many though, since the roads and stores are packed full of folks. But here's one thing I do know: He is my shelter at all times, even during an official order to shelter in place. I can't imagine a single day without Him. Truly, He is the first place I run to in any storm. But my prayer for each of us is that we will let Him also be the first place we run to share the good news. In fact, when this is all over, let's all run right out of this shelter in place into the shelter of His arms for a time of celebration and thanksgiving. 
=======
2 Timothy 1:7
For God has not given us the spirit of fear; but of power, and of love, and of a sound mind.
I don't know about you, but I keep saying, "This is crazy." And the truth is, we're living in a very strange moment in time. But we serve almighty God, and He is the same yesterday and today and forever. We're safe in His love. He also assures us that the spirit of fear doesn't come from Him. So if you belong to God, then rest soundly in His love and power. And if you can't seem to find peace in this storm, maybe it's time to fall on your face and cry out to Jesus. He sure does love us.
=======
Colossians 3:23
And whatsoever ye do, do it heartily, as to the Lord, and not unto men.
Let's be honest! Quarantine is wearing on us all. Though we all enjoy a bit of "downtime," we're not designed to do nothing. We are productive. But how do we incorporate this verse into a world that has come to a screeching halt? How do we do this nothingness of quarantine "heartily, as unto the Lord?"
For me, the answer is joy. Literally speaking, this Joy Lucius must face quarantine with His JOY. Since I cannot change "where" I am, I must change "how" I am. So, I choose to accept joy! It is a gift from God; it is not happiness, which depends on circumstances. It's a deep and abiding gift. Choose His joy. It will help us "do" quarantine heartily, as unto the Lord. 
=======
Hebrews 11:7
By faith Noah, being warned of God of things not seen as yet, moved with fear, prepared an ark to the saving of his house; 
The first verse of this chapter defines faith as "the substance of things hoped for and the evidence of things not seen." Then it gives examples of faithful believers such as Noah, who were moved by fear to act in faith. Wait! That's hard to compute: faith motivated by fear! But keep in mind that Noah feared God, not man. When they tormented and ridiculed his years of ark building, Noah was not moved. He did exactly what God told him to do. As a result, Noah's obedience to God saved his family...and saved mankind. So do not fear COVID-19; fear God. He alone has the power to save!
=======
1 Peter 4:8
Above all, love each other deeply, because love covers over a multitude of sins. 
While we have our faces covered with these lovely COVID-19 masks, it might be a good time to revisit my sister's favorite verse. And yes, for those who knew us as kids, she was very well-versed (pun intended) at covering my sins. She still is. What a gift! Likewise, when we love (and cover) with grace and mercy, despite the flaws and shortcomings of others, we also give a great gift. So let me make this pandemic challenge: Cover someone's sin today with love. It's a better preventative measure than any face mask on earth. Truly, love covers a multitude of sins.
Please Note: We moderate all reader comments, usually within 24 hours of posting (longer on weekends). Please limit your comment to 300 words or less and ensure it addresses the content. Comments that contain a link (URL), an inordinate number of words in ALL CAPS, rude remarks directed at the author or other readers, or profanity/vulgarity will not be approved.