Wednesday, May 27, 2020 @ 12:24 PM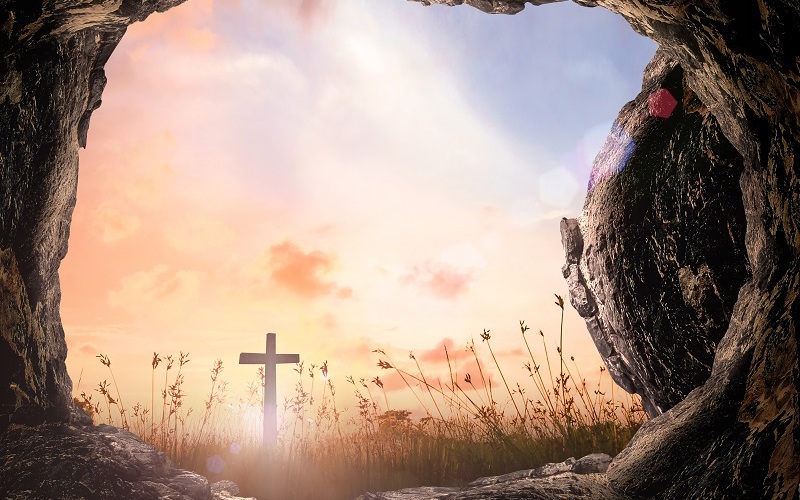 ATTENTION: Major social media outlets are finding ways to block the conservative/evangelical viewpoint. Click here for daily electronic delivery of The Stand's Daily Digest - the day's top blogs from AFA.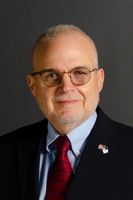 Buddy Smith
Senior Vice President
MORE
We all wonder about life after death, don't we? It's natural to think about it because sooner or later we're going to die.  The current COVID-19 pandemic has certainly brought death front and center to the entire world.
The Bible says in 1 Corinthians 15:26 that death is the last enemy of the people of God. We can defeat many other enemies, but death always wins in the end. We can put it off, dress it up, delay it, or deny it, but to no avail. "Just as people are destined to die once," says the Bible, and no one will escape that appointment.
As a pastor, I have walked and wept alongside those who have lost loved ones. Jesus wept too. When he stood before the tomb of Lazarus he wept openly. People have wondered why he wept since he knew he was going to raise Lazarus from the dead. I think he wept because he loved Lazarus and because he felt the pain of death. He saw the grief of Mary and Martha and wept for all the suffering that death causes in the world.
Death is the last enemy, and until it is destroyed, we, like Jesus, will weep too.
Jesus said to Martha those famous words that have been quoted at a million gravesides ever since:
I am the resurrection and the life. He who believes in me will live, even though he dies; and whoever lives and believes in me will never die. Do you believe this? (John 11:25-26)
These words have been a light and a hope to the people of God for over 2000 years. We quote them because they express our deepest faith in Jesus Christ. Let us consider each phrase carefully in order to understand what Jesus is saying to us.
He is the master of death in all its forms.
"I am the resurrection and the life." Notice how personal this is. He doesn't say, "I bring resurrection and life" but rather "I am the resurrection and the life."
He is the answer to death for all of us.
"He who believes in me will live, even though he dies." Think about those words for a moment. You can live even though you die. This is the fondest and deepest wish inside the human heart. To know that death is not the end. As D. L. Moody lay dying, he exclaimed, "Earth is receding; heaven is approaching. This is my crowning day." Many have felt that way as they came to the end of life.
At the moment of death, the truth about individuals comes out. You can fake your religion most days, but you can't fake it when you stare death cold in the face. In that moment Jesus makes all the difference in the world. In the saddest moments I have seen the light of God on the faces of those who have lost their loved ones. Through their tears they smile because they know Jesus and he has made all the difference.
He is the victor over death for all time.
"And whoever lives and believes in me will never die." In some ways this is the most amazing statement Jesus ever made because he is clearly saying that death for the believer ceases to be death at all. It is merely the continuation of life in the presence of God. That's what Paul meant when he said that to die "is gain." It's also what David meant when he declared "And I will dwell in the house of the Lord forever." Jesus had this in mind when he promised the dying thief, "Today you will be with me in paradise."
The resurrection of Jesus means that through Him you may be released from the fear of death. But there's a question you must answer. It's the question found at the end of verse 26. We generally overlook the question, but it's the key to what Jesus said. If you skip the question, then you miss the whole point.
Here's the question. "Do you believe this?" That's the supreme question of Easter. In the end, truth must always become personal. I urge you to read my questions and then give your own personal answer to each one. You need to be sure about your relationship with Jesus Christ. Better to make your decision now than to wish you had when it's too late. Why not read and answer these questions again as a renewal of your faith?
Do you believe with all your heart that Jesus Christ is the Son of God who came from heaven to live on this earth 2000 years ago?
Do you believe that when Jesus died on the Cross, He died in your place, bearing your punishment and paying for your sins?
Do you believe that on Easter Sunday morning, Jesus literally, physically, and bodily rose from the dead, never to die again?
Do you believe that Jesus is now seated at the right hand of God the Father?
Do you believe that Jesus is truly the resurrection and the life and that he is able to remove the terror of death for those who trust him?
His Word can be trusted and he said, "I am the resurrection and the life."
Back in 2000, the renowned evangelist Billy Graham was honored by his hometown of Charlotte, North Carolina. On that occasion, he told a story about Albert Einstein, the great physicist. Einstein was traveling by train from Princeton to New York. The conductor came down the aisle, punching the tickets of each passenger. When he came to Einstein, the old man couldn't find his ticket. He looked everywhere but couldn't find it. Finally, the conductor said, "Don't worry, Dr. Einstein, I don't need the ticket. I know who you are." The conductor went on to the other passengers, punching their tickets. He glanced over his shoulder and saw Dr. Einstein looking everywhere for his ticket. He rushed back and said, "Dr. Einstein, don't worry about the ticket. I know who you are." Dr. Einstein replied, "Young man, I too know who I am. What I don't know is where I'm going."
Then Billy Graham said,
"Look at this suit I'm wearing. It's brand new. My wife and children kept telling me that I needed to dress a bit more fashionably, so I went out and bought this suit for this luncheon and for one more occasion. Let me tell you about that other occasion. This is the suit in which I'll be buried. But when you hear I'm dead, I don't want you to immediately remember the suit I'm wearing. I want you to remember this—I not only know who I am. I also know where I'm going."
Jesus said, "I am the resurrection and the life. He who believes in me will live, even though he dies; and whoever lives and believes in me will never die. Do you believe this?" (John 11:25-26)
If you believe this, you know where you are going based on Jesus' resurrection on Easter morning. And you can say with Robert Louis Stevenson:
"The stars shine over the mountains; the stars shine over the sea;
The stars look up to Almighty God, and the stars look down on me.
The stars shall last for a million years, a million years and a day,
But God and I will live and love when the stars have passed away."
Please Note: We moderate all reader comments, usually within 24 hours of posting (longer on weekends). Please limit your comment to 300 words or less and ensure it addresses the content. Comments that contain a link (URL), an inordinate number of words in ALL CAPS, rude remarks directed at the author or other readers, or profanity/vulgarity will not be approved.