Friday, May 01, 2020 @ 08:57 AM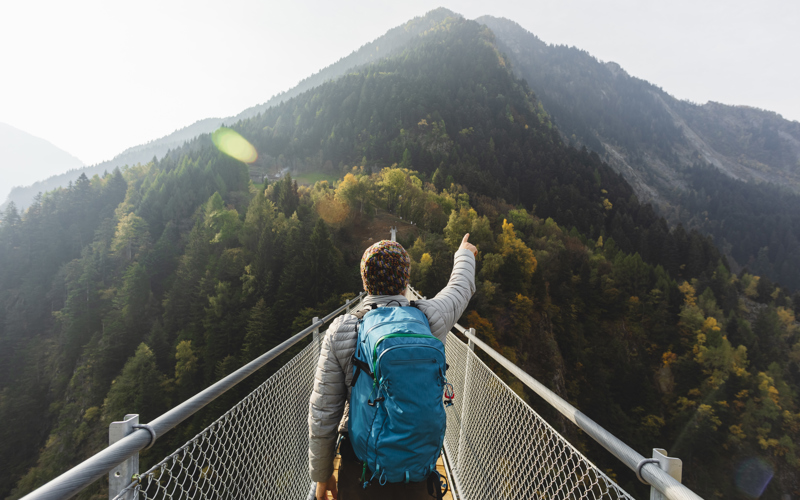 ATTENTION: Major social media outlets are finding ways to block the conservative/evangelical viewpoint. Click here for daily electronic delivery of The Stand's Daily Digest - the day's top blogs from AFA.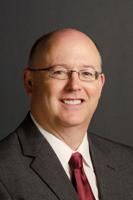 Dr. Robert Youngblood
Assistant Digital Media Editor
MORE
If you're searching for truth or trying to help others find it, you'll do better to use questions.  Why?  If you tell someone something, they may call you a liar, but if by using questions they can see the answer themselves, they will recognize it.  You'll have helped them "save face" and maybe even shown them the great amazing grace of God.
Questions are like a submarine sending off a ping into the deep parts of another's mind to receive information back about what's happening in their thoughts. 
While I want that example to be only about exploration and curiosity, too much of it is attached to a war scenario.  This is the last thing any of us want in our Christian walk as we deal with each other or nonbelievers. 
Even so, good questions can lead to great conversations, and in some cases, conversion to salvation.
Two books intersected this week to join the many others I've read about the topic of questions  – one Christian and one secular.  The Christian book was The Tenth Anniversary Edition of Tactics by Greg Koukl.  The other was The Coaching Habit:  Say Less, Ask More, & Change the Way You Lead Forever.
In Tactics Koukl helps readers develop the skills of using questions as a form of "pre-evangelism" to navigate through the conversation itself.  These questions aren't meant to be a "gotcha" game.
He states "My goal, rather, is to find clever ways to exploit someone's bad thinking for the purpose of guiding her to truth, remaining gracious and charitable at the same time.  My aim is to manage, not manipulate; to convince, not coerce, to finesse, not fight.  I want the same for you."
So, I have a confession to make now.  I still lack about a quarter of Tactics and a half of The Coaching Habit.  This is why I do not consider this a book review, but a topic review of how questions matter in the Christian life.
Some may object to using a secular source in a Christian article.  It was David Jeremiah who pointed out that Moses was educated by a very secular Egyptian culture, but God used him.  Moses probably learned some good skills which allowed him to serve God better too. 
No, I don't think I'm Moses.  However, I do know the study of questions, Bible study, and prayer have freed me multiple times from the bondage of misapplied or misunderstood truth.  In James 1:5 we are told to ask for wisdom.  Doesn't asking mean we should use a question?  Can you ask for something without using a question?  Yes, I suppose, but it seems much less polite, doesn't it?
An interview experiment
When I did my interview with Koukl, I modified the first question from seven questions in The Coaching Habit as an experiment.  Also, instead of thinking of it as an interview, I tried to think of it as a conversation.  By the end, Koukl had thanked me for allowing him to talk freely, and he seemed to have enjoyed the conversation too.
Part of this was planned and because of questions.  Part was because of a poor connection where I often had to repeat my question for him twice.  Ironically, Koukl shares in Tactics that when we use questions people tend to think we're more interesting.  There is an old Les Giblin book which shows this as a cartoon where the spotlight of the conversation shines on the other person.  Questions more easily allow that to occur.  Giblin shared in that book about how often people thought he was very, very interesting even though he barely spoke at all.
We had a very nice interview, but I have only done one interview this way.  So the pleasantness and ease may have been more about Koukl than the method of questioning.  However, I've used this same format in several conversations this week and have found it a better experience overall.
What's a Quest without Questions?
Jesus used hundreds of questions throughout His ministry, from the simple, "What do you want from me?" to the "Who do you say I am?" In fact, the former is a slight variation of either the fourth or fifth question from The Coaching Habit. 
Seven questions are the focus of that book.  They are the Kickstart Question (What's on your mind?), the AWE Question (And what else?), the Focus Question (What's the real challenge here for you?), the Foundation Question (What do you want?), the Lazy Question (How can I help?), the Strategic Question (If you're saying Yes to this, what are you saying No to?), and the Learning Question (What was most useful to you?).
In the interview with Koukl, I combined a precursor statement and then the first question.  However, since we had so many potential items we could talk about, I first asked if he was okay with the topic.
When he agreed he liked that topic, I led off with, "So when I talk about 'Well done my good and faithful servant,' there are a lot of things which come to my mind.  What crosses your mind when you think of that parable where Jesus shares about those servants?"
I clearly laid out the interview was about his thoughts on this, not mine.  I let the spotlight shine on him, and he effectively put the spotlight on God and His Word.  I'll write about that in another blog.
Already I had thought of paths this interview could go towards like ambition, contentment, doing your best (and knowing if you had), freedom, and responsibility.  I wanted to know some of the places the conversation might go, or where I could lead it if necessary. 
However, let's return to Koukl's book Tactics.
This thought process of knowing where the conversation may or might go is something Koukl shares.  By politely questioning their statements, they often will go down several main routes.  Unfortunately, too many times, these routes are taken without actual thought. 
Koukl calls his main question the Colombo Tactic.  The model of this, which he also calls the best first question, is "What do you mean by that?"  This can be directed at a specific statement or topic of discussion.  Within time the question can be used to guide the conversation to a more spiritually productive area.
He expands on this through seven chapters of the 19 chapters in the book.  We learn how to use it to gather information, reverse the burden of proof, or to make a point.  He uses it as a foundational game plan to handle even the most imaginably difficult conversations which are also given names. 
"Many objections flourish because of the muddled thinking that results from lack of clarity," wrote Koukl in Tactics.  "Your first question often eliminates that obstacle by forcing the person to be precise about what he means."
Questions and life
Questions are to curiosity as breathing is to life.  What if you started using questions to gently allow the winds of the Holy Spirit to shake the gathering of thoughts in someone's mind so the chaff can be removed?  What if you used them so they can better see and taste the Lord is good and understand Jesus is the life, the truth, and the way? 
Perhaps questions are a way to love our neighbors as ourselves.  What do you think?
Please Note: We moderate all reader comments, usually within 24 hours of posting (longer on weekends). Please limit your comment to 300 words or less and ensure it addresses the content. Comments that contain a link (URL), an inordinate number of words in ALL CAPS, rude remarks directed at the author or other readers, or profanity/vulgarity will not be approved.