Friday, May 22, 2020 @ 8:43 AM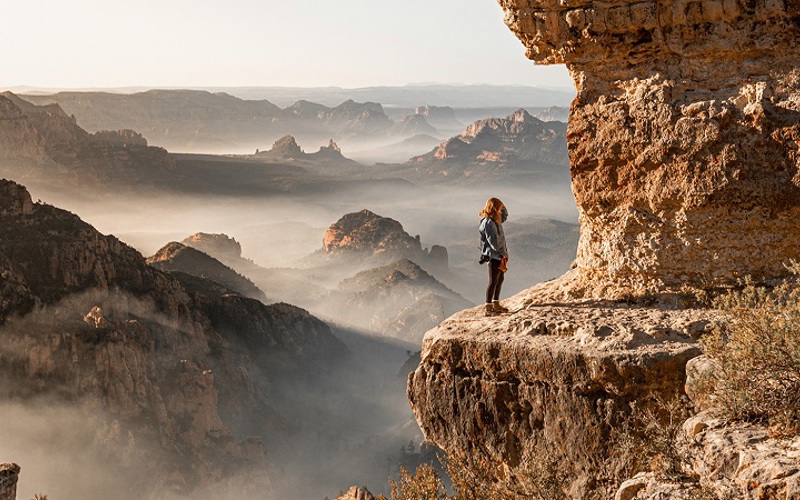 ATTENTION: Major social media outlets are finding ways to block the conservative/evangelical viewpoint. Click here for daily electronic delivery of The Stand's Daily Digest - the day's top blogs from AFA.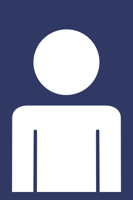 Guest Writer
Today's Guest Writer for The Stand
MORE
How surprised would you be to learn that God was having a conversation about you and that you were often on His mind? I would suggest this happens more often than we think. God has a deep level of love and affection for us, and He truly wants the best for us. God wants us to experience the joy of His creation. With that said, that does not mean we are spared from difficult circumstances. At times it seems that God takes a step back and tests our faithfulness to Him. The way we respond to these trying times has much to say about our view and heart toward Him. If you feel as if God is testing your faithfulness or are in a dark time in your life, I am there with you, my friend.
Satan wants to destroy our faith in God. God wants to destroy our faith in ourselves (John Kimbell). When God tests us, there is always a reason. It may be that He wants to refine our hearts, increase our dependence on Him, or prepare us in some other way for our relationship to Him. The difficult truth behind this is we often do not have the privilege of knowing why. I am at a time in my life where I feel God is testing me, and have even been working through dealing with silence from God. Though currently, I am still standing right in the middle of this, I want to share perspectives that I have found incredibly helpful as I have worked through this journey.
God Has a Big Shoulder 
The view we have of God often has a heavy influence on our prayer life with Him. Do we tend to recite and recycle previous prayers, or do we have honest heartfelt conversations with Him? A good friend helped me to realize I was not opening my heart to God, not sharing with Him all the frustrations and burdens I was holding in. My friend encouraged me to plan a walk and tell God the feelings He already knew I was having. I told God how I was unhappy with life. How the sudden change of circumstances in my life was unfair given my lifelong devotion to Him. How even at times, I do not feel like being a Christian. I echoed the remarks of Job when he expressed in Job 21 the seeming prosperity of the worldly. After my time of venting was over, I felt a distinct peace I had not felt in some time. Rather than feeling condemned for expressing my frustrations about God to Him, I felt as if He wrapped His arm around me in understanding. I would like to suggest God has a big shoulder - He can handle, and even encourages, us to be honest with Him even when it hurts for us to say to Him how we feel about our life and relationship with Him. And through it all, He is here for us to lean on, as He embraces us and His shoulder holds our head up.
Job serves as a paramount example of someone in extreme turmoil taking his frustrations before God. Even after expressing his loath of life and potential bitterness toward his Creator, when God showed up, Job was not met with condemnation. God corrected Job and put him in his necessary place, but God never judged Job. It wasn't even Job who was harshly corrected, but his "friends" who tried to impose their view of God on Job. After the trial, Job was restored his fortunes and was given twice as much as he had before.
David in his literary writings in the Psalms cries out to God, asking both serious and sometimes rhetorical questions, such as verse one of Psalm 10: "Why, Lord, do you stand far off? Why do you hide yourself in times of trouble?" Yet through all this, God says of David that he is a "man after his own heart" (1 Samuel 13:14; Acts 13:22).
Do not be afraid to tell God how you feel. He already knows and invites you to talk with Him about it.
Don't Go Through This Alone
Proverbs tells us that there is a friend "who sticks closer than a brother" (Proverbs 18:24). We are told again in the previous chapter "A friend loves at all times, and a brother is born for adversity" (17:17). It was never God's plan for us to tackle life alone. His vision was relationships in life - with Himself, a spouse, and even friends - would be one of many methods used to help strengthen and encourage us when we need it most. Oftentimes, God will bring people into your life and use them as a messenger for Him. To speak truth, life, and peace when you need it most. Potentially the most fulfilling part of a relationship is when you can do the same for them. 
My friend has become a family to me. He has encouraged, mentored, and been a consistent voice of deliberation, always encouraging me to stand steadfast in Christianity and my trust in God. As someone who has stood in my shoes, his thoughtful wisdom has never been in vain, and he encouraged me to take steps I may have not before, such as coming to God with my honest frustrations and uncertainty about Him and life.
We are told "as iron sharpens iron, so one man sharpens another," with the intent being we mold and help develop the other's character.
Give God Praise
Isaiah brings a message of judgment and hope for Jerusalem in his prophecy. Isaiah foretold their kingdom would be devastated due to Israel and its leaders' rebellion of God. Chapter 39 ends with the prediction of Israel's judgment and exile. Part two of the book is a book of comfort, bringing with it the hope of Israel's restoration and forgiveness of iniquities. It is with this context in mind Isaiah wrote, instructing them to "provide for those who grieve in Zion," and to have the "the oil of joy instead of mourning, and a garment of praise instead of a spirit of despair." The instructions in this book were for God's people millennia ago, however, the implications drawn here can provide necessary comfort during times of uncertainty. God's solution for that is to praise Him.
Many of David's writings in the Psalms capture the turmoil and hardships he had to endure. Psalms is an open portrait of David's life and feelings. He was honest with God, expressing how he felt. He also found friends to help comfort him. So many of David's psalms are about praising God. Even through times of calamity and fear for his life, his sorrowful words soon turned to praise and thanksgiving. 
Giving praise to God is the best prescription for trying times. Our heart is where our treasure is, and giving God glory for who He is and what He has done draws our hearts closer to Him as our treasure. It gives our hearts peace in a time of anxiety, and hope in the day of despair.
The real struggle is preparing our hearts for this. It can be difficult, and from personal admittance, it wasn't first nature. But, in faith, I chose to praise God. Each day I read the Psalms and meditate on scriptures, my heart grows more at peace with God. As we walk through the trying circumstances in our lives, it reminds us we have a mighty God walking with us. 
In his book "The Seven Laws of Love," Dave Willis wrote, "Our responses to present difficulties will often determine our level of future opportunities." The encouragement is to stand fast. Cling to God. Let Him know how you feel. Find someone to be personal support. And through it all, give praise to God. Let Him be the treasure of your heart. I assure you in complete confidence God will never test your faithfulness without showing you His own.
(Editor's Note: This blog first appeared at the Engage Magazine website HERE. The author is Skyler Gleue.)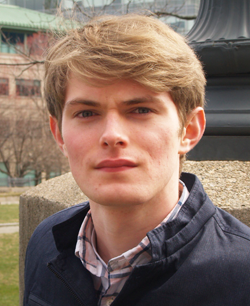 Please Note: We moderate all reader comments, usually within 24 hours of posting (longer on weekends). Please limit your comment to 300 words or less and ensure it addresses the content. Comments that contain a link (URL), an inordinate number of words in ALL CAPS, rude remarks directed at the author or other readers, or profanity/vulgarity will not be approved.