Wednesday, June 24, 2020 @ 2:32 PM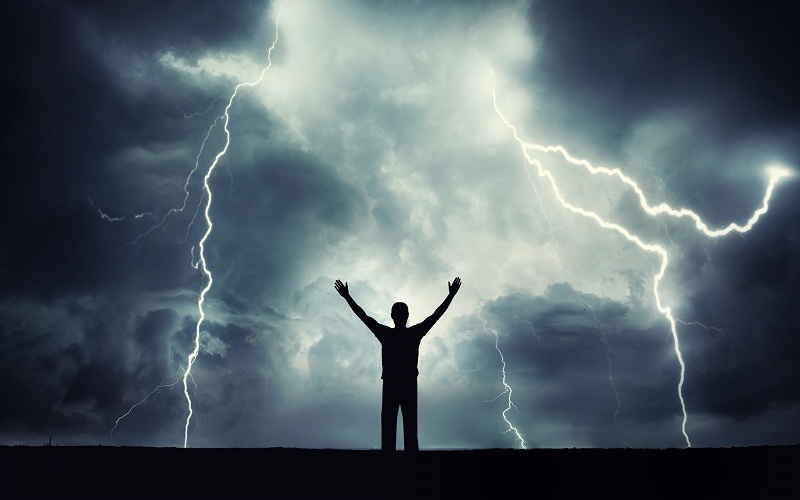 ATTENTION: Major social media outlets are finding ways to block the conservative/evangelical viewpoint. Click here for daily electronic delivery of The Stand's Daily Digest - the day's top blogs from AFA.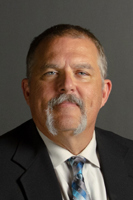 Dr. Ray Rooney, Jr.
Digital Media Editor
MORE
Sinister.
That's the word that comes to mind when you step back as a Christian and take a broad view of what is happening in culture and society.
The mask started coming off during the Obama administration. Remember the president telling Christians to get off their "high horse"?  Or, "Thank you Planned Parenthood. God bless you"?
Then there was Bernie Sanders deriding the Christian beliefs of Russell Vought who had been nominated as the deputy White House budget director. After hammering Mr. Vought for his Christian faith, Sanders said, "I would simply say, Mr. Chairman, that this nominee is really not someone who this country is supposed to be about." Apparently Senator Sanders didn't pay attention in American History class (they were still teaching it when Sanders was in school) or in a basic civic lessons class (as his religious test violated Article VI of the Constitution).
Progressives and their subservient media outlets hyperventilated when a group of Christian leaders were photographed laying hands on and praying for President Trump.
It was almost palpable. Something you couldn't really put your finger on but could definitely sense. Christianity was becoming the enemy of Americana. Christian bakers, florists, and even Tee-shirt makers started being harassed and sued for not wanting to participate in same-sex events. The Supreme Court attacked marriage as it has been understood and practiced since the dawn of civilization in the Obergefell v. Hodges case which lent credibility to all the vitriol and lawsuits aimed at Christians.
Along came COVID-19 and a breathtaking double standard was brazenly displayed. Churchgoers had their First Amendment rights trampled upon by being told they couldn't practice their faith during a pandemic. Yet Walmart, Lowes, and other stores were more than welcome to keep their doors open. A church in Greenville, MS had police show up and issue $500 tickets to parishioners who were in their cars listening to the minister on the radio! New York mayor Bill de Blasio promised to permanently close churches and synagogues (no mention of mosques) if they continued to practice their First Amendment rights to freely worship.
Now, in the wake of the deaths of George Floyd, Ahmaud Arbery, and Rayshard Brooks (all of which have the full weight of the law bearing down on their killers) Black Lives Matter leader Shaun King has demanded that all depictions of a white Jesus in America (statues, stained glass windows, etc.) be destroyed.
Add to that the recent Supreme Court decision (Bostock v. Clayton County, Georgia) which opens the door to forcing Christians to violate their religious beliefs in the workplace or face lawsuits and you would have to be blind not to see that our culture and nation are trending toward eradicating the public (and private) practice of Christian faith.
How ironic that just as we, as a nation, are grappling with eradicating systemic racism, we are concurrently trying our best to institutionalize systemic discrimination against Christians and Christianity.
What's truly sad is that the vast majority of churchgoers (especially church leaders) either don't see or won't see any of this. Clergy are too wrapped up in salaries, benefits, and pensions to risk blowback from society and carnal Christians to butt heads with culture and the demonic forces that are shaping and driving it. A great many churchgoers are more interested in comfort, power grabs in the local church, and accommodating (or redefining) sin than facing the reality of spiritual warfare and a perfectly holy God in judgment.
Cultural, institutional, governmental, and spiritual forces have been methodically aligning themselves against Christ and His church for quite a while now. Three things need to take place quickly or we will soon experience an updated version of the Babylonian Captivity suffered by the Jews who refused to heed the prophets' warnings.
Wake Up
Time and again Isaiah prodded the people of God to wake up (Isaiah 51:17; 52:1; 60:1). The people of God need to be called to account and rallied. In Peter's Pentecost sermon the blinders came off their eyes as the apostle cried out:
Let all the house of Israel therefore know for certain that God has made him both Lord and Christ, this Jesus whom you crucified (Acts 2:36).
Were the people offended by such a pointed accusation? Hardly.
Now when they heard this they were cut to the heart, and said to Peter and the rest of the apostles, "Brothers, what shall we do?" And Peter said to them, "Repent and be baptized…" (Acts 2:37-38).
The eyes of every single Christian need to be opened. The enemy of God has a battle plan that is being implemented right in front of us. It's being played out in the streets, the courts, the halls of Congress, and "in the heavenly places" (Ephesians 6:12). Our preachers and teachers simply must cry out like the prophets of the Old Testament and the apostles of the New to awake from our deadly spiritual slumber or face both the devices of Satan as well as the wrath of God.
Get Busy
Repent. Pray. Contend.
No one in that Pentecost crowd challenged Peter on their personal responsibility for crucifying Jesus Christ. No one said, "I wasn't in the crowd that called for Barabbas' release and Jesus' crucifixion!" "I didn't crucify Him, the Romans did!" "I'm not a member of the Sanhedrin that called for His death." No, they didn't justify or excuse themselves for what happened to Jesus. They just repented.
In today's comfortable Christianity and feel-good faith there isn't much use for repentance. But we don't stand a chance of withstanding this demonic onslaught if we fail to do it. Please, preachers, call upon your parishioners to repent just as Peter did (and do it yourselves).
After we have repented we must address the spiritual forces behind what's going on in our country today through prayer. Much prayer. Volumes have been written about the efficacy and power of prayer. Yet it is one of the least attended to means of grace God has provided. God commands prayer. Angels respond to prayer. The world is affected by prayer. There is no need to provide Scripture references…it's all throughout the entire Bible. We cannot successfully respond to spiritual wickedness that is poisoning our country and world without getting serious about prayer.
Then we must do that which is most uncomfortable and troubling: contend for the faith (Jude 3) and shine God's glorious light on sin and wickedness (Ephesians 5:11). With a spirit of boldness, while immersed in Christian love, we must call sin what it is and unashamedly reveal its cure: the shed blood of Jesus. We speak it. We stand for it. We go to the polls and vote for those who best represent our convictions. We quit trying to be friends with the world, we resist the Devil, we submit to God, we mourn and weep, and we humble ourselves before the Lord (James 4:4-10).
Rejoice
If you want to be blessed by God you are living at the right time.
Blessed are you when others revile you and persecute you and utter all kinds of evil against you falsely on my account. Rejoice and be glad, for your reward is great in heaven…(Matthew 5:11-12).
Beloved, do not be surprised at the fiery trial when it comes upon you to test you, as though something strange were happening to you. But rejoice insofar as you share Christ's sufferings, that you may also rejoice and be glad when his glory is revealed. If you are insulted for the name of Christ, you are blessed…(1 Peter 4:12-14).
You've never had a better opportunity to be blessed by God in your lifetime. Now the screws are being turned. Now the insults are freely flowing. Now the enemies of the cross are gaining steam like never before in American history. Now is the time to stand firm and fast. Now is the time to rejoice! Don't blow this opportunity Christian. It's time to wake up, get busy, and rejoice.
If God is for us, who can be against us? (Romans 8:31)
Jesus is Lord!
Please Note: We moderate all reader comments, usually within 24 hours of posting (longer on weekends). Please limit your comment to 300 words or less and ensure it addresses the content. Comments that contain a link (URL), an inordinate number of words in ALL CAPS, rude remarks directed at the author or other readers, or profanity/vulgarity will not be approved.