Monday, June 15, 2020 @ 7:36 AM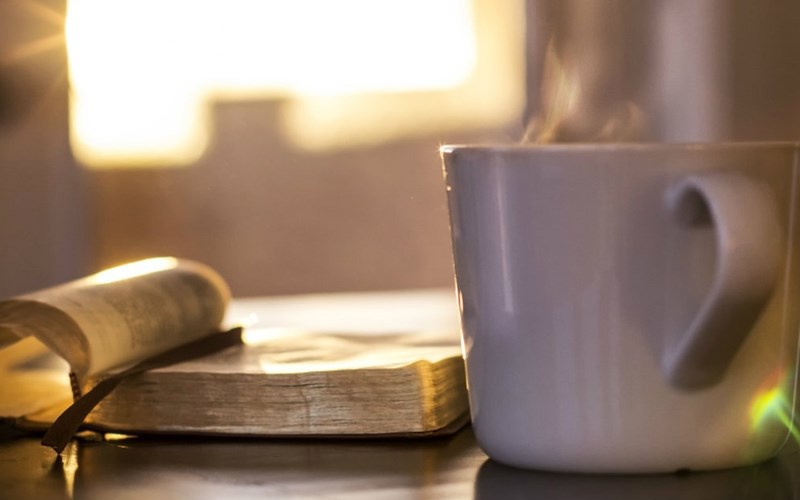 ATTENTION: Major social media outlets are finding ways to block the conservative/evangelical viewpoint. Click here for daily electronic delivery of The Stand's Daily Digest - the day's top blogs from AFA.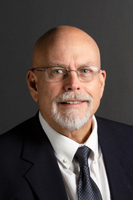 Rob Gardner
Retired AFA Staff Member
MORE
Monday
We Aren't Listening
"Listen, O Israel! The LORD is our God, the LORD alone. And you must love the LORD your God with all your heart, all your soul, and all your strength" (Deuteronomy 6:4-5 NLT).
As a nation and as a people, we need to listen and pay attention to this Scripture. We must return to God; loving Him with all of our hearts, souls, and strength.
Dear Lord, prick the hearts of the masses and bring us back to You. Amen.
Tuesday
The Bad News and The Great News
"Don't let your hearts be troubled. Trust in God, and trust also in me. There is more than enough room in my Father's home. If this were not so, would I have told you that I am going to prepare a place for you? When everything is ready, I will come and get you, so that you will always be with me where I am. And you know the way to where I am going."
"No, we don't know, Lord," Thomas said. "We ha0ve no idea where you are going, so how can we know the way?"
Jesus told him, "I am the way, the truth, and the life. No one can come to the Father except through me (John 14:1-6 NLT).
None of us are going to get out of this world alive. It's fact. We are born, we are going to die.
The question today is:  Do you know where you will spend eternity? This is the most important question that you will ever need to answer. How each of us answers weighs on us heavily for eternity.
In today's feel-good, politically correct world, we are misled into believing all kinds of weird scenarios on things like:  "Everyone goes to heaven," or "There isn't a heaven," or "We are already living in heaven." The list goes on. Folks, these are all lies from the pits of hell.
The Good News is that God has made a way for each of us to spend our eternity with Him in heaven. It is by our choice. We have the right to decline or accept the saving grace God has made available to us. We can choose Jesus as our Lord and Savior, repenting of our sin and giving our lives to Him. We are saved by His grace through our faith.
There is only one Way to heaven and that is through the grace of Jesus Christ. He is the Savior of the World. This is truly GREAT News for those that turn to Him as Lord. It's really bad news for those that don't. You can't straddle the fence on this issue. There isn't a gray area. It's black and white. You are either on His team or not.
Some of you might have problems with your faith. I totally understand. My directions for you would be to get an easy to read (ie: New Living Translation) copy of God's Word and start in the Book of John, then read Matthew, Mark, Luke, and then John again. Each time you sit down, ask God to show you what He wants you to see and understand His amazing mercy, grace, and love.
Y'all, please make this decision carefully. Like I said earlier, it is the most important decision that you will ever make.
Those that are followers of Christ, please pass this on to your non-believing friends. God wants everyone to come to Him.
God bless each of you. I pray this will reach just one person so a decision to come to Jesus is made and another life is eternally secured. Thanks be to God for His gift of salvation paid for by Jesus.
Father God, You have commanded us to reach out to those that don't know You or are running from You. We pray by sharing the great news of Your amazing grace, many might be saved. Use each of us today to bring someone home to where they belong. I ask the Holy Spirit to go before us and prepare the way that people might be saved. I pray in the mighty and matchless name of Jesus. Amen.
Wednesday
The Good Fight
"Fight the good fight for the true faith. Hold tightly to the eternal life to which God has called you, which you have declared so well before many witnesses" (1 Timothy 6:12 NLT).
Every day on this earth, we are in a fight. It is sometimes a physical battle, but more often it is a spiritual battle. There is a spirit of evil that is becoming more and more prevalent every day. We need to turn to our faith and fight as we have never fought before.
If you want to know more about fighting in the spiritual realm, study Ephesians 6:10-17. Paul speaks directly to how to be victorious.
Thank You Lord God for Your book of instruction, Your Word the Bible. Amen.
Thursday
Our Commission
The Lord gave this message to Jonah son of Amittai: "Get up and go to the great city of Nineveh. Announce my judgment against it because I have seen how wicked its people are." But Jonah got up and went in the opposite direction to get away from the Lord. He went down to the port of Joppa, where he found a ship leaving for Tarshish. He bought a ticket and went on board, hoping to escape from the Lord by sailing to Tarshish (Jonah 1:1-3 NLT).
Are we doing what God has commissioned us to do? Are we going where He wants us to go? Or are we running in the opposite direction from where He has told us to go? Are we like Jonah? Or are we standing on the truth of God's Word? Are we watering it down so that we will be liked and make people feel good about the sin they are wallowing in?
Running away from God's directions didn't work out very well for Jonah. It won't for us either, if we don't follow God's commands for our lives. Just sayin'!
We know  Jonah ended up in the belly of the big fish. Where are you going to end up? Is it going to take a situation like Jonah had to get your attention? Think about it.
Father, You have given us a course to follow. Help us to follow Your plan and not attempt to design our own plan of action. We pray in the mighty name of Jesus, Amen.
Friday
Love & Respect
"Dear friends, since God loved us that much, we surely ought to love each other. No one has ever seen God. But if we love each other, God lives in us, and his love is brought to full expression in us" (1 John 4:11-12 NLT).
Love others. Respect others. This doesn't mean that we should love or respect what they do or their lifestyle.
We are called to love and respect them as a creation of our God and as a person, but condoning their sin is not what we are called to do. We are called to show others how to live a godly life while showing love and respect to them as a person.
We are all broken. We are all sinners. The big difference is that when followers of Christ sin, we come under conviction and are called to repentance. That is a big difference.
Dear Lord, help us to "go and sin no more" and help us to live a God-glorifying life. In Jesus' name, I pray. Amen.
Saturday
Ability To Love
This is real love—not that we loved God, but that he loved us and sent his Son as a sacrifice to take away our sins (1 John 4:10 NLT).
We cannot begin to truly love others until we accept the love of Jesus. Accepting the love of Christ opens our hearts to begin to understand how deep, wide, and broad the gospel is to the world.
Dear Lord, help us to understand Your gospel. Walking with You, Lord is just the beginning of a lifelong education of the true meaning of love. Help us to walk, listen, and soak in Your truth, love, and presence in our lives. In Jesus' Mighty Name, Amen.
Sunday
God Is There
"Even when I walk through the darkest valley, I will not be afraid, for you are close beside me. Your rod and your staff protect and comfort me" (Psalms 23:4 NLT).
The God of the mountain top is the same God that is in the valley.
I have a lot of friends that are dealing with life-changing/challenging situations. Sometimes we need to be reminded to rest in the comfort of knowing that God's word is true. If He says it, it is true.
God is with each of us. He also promises to bring us "through" the valley. He will not leave us there. How He brings us through the valley might be totally different than what we want or envision, but His way will prove to be the best way.
Trust in God, my friends. He loves us more than we can ever understand.
Father God, thank You for not leaving us in the valley. In Jesus' name. Amen.
Please Note: We moderate all reader comments, usually within 24 hours of posting (longer on weekends). Please limit your comment to 300 words or less and ensure it addresses the content. Comments that contain a link (URL), an inordinate number of words in ALL CAPS, rude remarks directed at the author or other readers, or profanity/vulgarity will not be approved.