Monday, June 29, 2020 @ 7:49 AM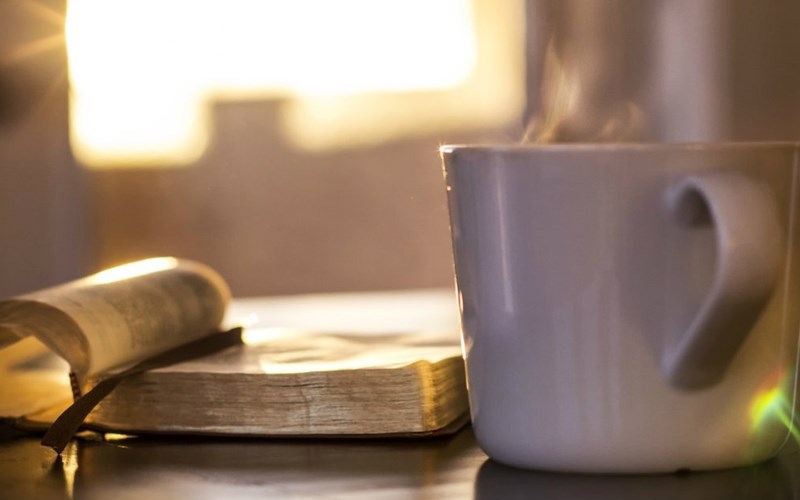 ATTENTION: Major social media outlets are finding ways to block the conservative/evangelical viewpoint. Click here for daily electronic delivery of The Stand's Daily Digest - the day's top blogs from AFA.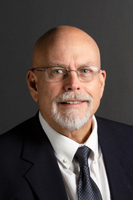 Rob Gardner
Retired AFA Staff Member
MORE
Monday
Our Home
I have told you all this so that you may have peace in me. Here on earth you will have many trials and sorrows. But take heart, because I have overcome the world" (John 16:33 NLT).
I know we must live, work, and survive in this world, but we are really only visitors. Our eternity is in heaven. That is our real home. That is our destination. No, we are in no hurry to get there, but God's promise to His children is right, dependable, and true. The key to securing our heavenly home is to accept Jesus, repent, and follow Him. Thanks be to God.
So fight with this world, live and enjoy God's gifts, and when you hit those gravel roads and stumble into the wilderness, just remember, God is with you. He will bring you through these trials and troubles. The fire of life's trouble will draw you closer to Him.
Lord God, draw us closer to You and let us know that You are with us through the trials and tribulations. I ask and pray in the name of Jesus, amen.
Tuesday
Who or What Is In Control?
Those who are dominated by the sinful nature think about sinful things, but those who are controlled by the Holy Spirit think about things that please the Spirit. So letting your sinful nature control your mind leads to death. But letting the Spirit control your mind leads to life and peace. For the sinful nature is always hostile to God. It never did obey God's laws, and it never will. That's why those who are still under the control of their sinful nature can never please God (Romans 8:5-8 NLT).
What are you letting control your life? What is getting in between you and God? The sin of idolatry is a huge culprit. Also, sexual immorality is destroying lives along with many other sins.
Folks, we are what we let control us. If we live in unrepentant sin, we become sin incarnate. The Devil is a tricky, sneaky liar. He is wreaking havoc on our world.
My point is to obey God and follow Jesus. If you have a question about what sin is in your life, compare what the world says versus what God says. We should always choose God's Word over the world, every time.
Lord, help us to let You have full control of our lives. Help us to denounce Satan and take up Your cross and follow You. Father God, thank You for loving us. We pray in the mighty name of Jesus. Amen.
Wednesday
Warfare – The Spiritual Battle
Then he said to me, "This is what the Lord says to Zerubbabel: It is not by force nor by strength, but by my Spirit, says the Lord of Heaven's Armies (Zechariah 4:6 NLT).
We are in a battle. The battle rages in the spiritual realms. Corporately, our nation is under attack by evil forces, but individually, we have major skirmishes going on around us. These battles are not fought with blood and guts but with the very power of God. It is by His power that evil is defeated.
I'm a firm believer in the unseen battle that is going on in this world. I personally know and understand the battles that take place in my life. This is not hand-to-hand combat but a battle between good and evil. This is a war for our very soul. In the times of being under attack, we must rely on God to send His warring angels to help us engage the enemy.
Those who read this and chuckle about how crazy this sounds, apparently don't understand or know God's Word. It's clear, over and over in Scripture that we do not battle flesh and blood enemies but those from the unseen world.
For we are not fighting against flesh-and-blood enemies, but against evil rulers and authorities of the unseen world, against mighty powers in this dark world, and against evil spirits in the heavenly places (Ephesians 6:12 NLT).
I believe a battle with a physical person is much easier to deal with than the spiritual battle that rages around us. This spiritual battle is impossible to win without the very powerful arm of God in our lives.
The battles we face might be attacks on our health, on our homes, our family, our jobs...anything that we hold dear to our hearts. We must stay diligent in reading, studying God's Word, and in prayer.
The Devil is full of lies and deception, which are his tools he uses to try to conquer us and draw us away from God. Be aware, my friends, the Devil wants to control this world and he is only able to do this by controlling each of us. Be strong brothers and sisters. Put on the full armor of God. (Read: Ephesians 6:10-18)
Dear Lord, protect Your people. Help us to spend more time in Your Holy Word and gain the understanding of Your mighty power. The evil one has no authority over us, by the power of Your Word. Jesus Christ has already won the battle for us. He has the victory, so help us stand firm and understand the battlefield that is set up before us. Father God, I pray that you will bring more people into Your grasp. Lord God, there are many battles going on, please stand for us, as we aren't capable, but You are. We pray this in the mighty and matchless name of Jesus Christ. Amen.
Thursday
The Importance of the Gospel
I tell you the truth, those who listen to my message and believe in God who sent me have eternal life. They will never be condemned for their sins, but they have already passed from death into life (John 5:24 NLT).
Friends, it's never been more important, to share the gospel than now. If your loved ones and friends don't know Jesus as their Savior, today is the day that you must come out of your comfort zone and ask them about their beliefs or lack of belief. Just tell them your story of what God has done in your life. You don't have to preach or be adversarial. Just tell them the simple short story of what Jesus has done for you.
This is probably the most important thing that you will ever do, outside of accepting Christ for yourself. It's our Christian duty to share Jesus with others. This brings great rewards in this life and for eternity.
Father God, thank You! Thank you for stepping down from heaven to surrender Yourself for our salvation. Help each of Your followers to be emboldened by the gospel and be willing to go and tell others what You did for them. Lead us to those that need to see Your work of salvation in us.  Do this so that they might experience Your love, mercy, and grace. We come to you in prayer and praise in the name of our King, Jesus Christ, and by the power of the Holy Spirit. Amen.
Friday
Our Faith
Faith shows the reality of what we hope for; it is the evidence of things we cannot see (Hebrews 11:1 NLT).
We can't see Him or touch Him, but we can know Him. We can pray and speak to Him. He speaks to our hearts. God is omnipresent. He is God. He is the triune God:  Father, Son, and Holy Spirit. We can know His ways by studying His Word, the Holy Bible. God sends the Holy Spirit into our hearts where He presides.
We will never understand all of what God is because His ways are not our ways. In our times of turmoil, we must understand that we walk by faith. We walk by the faith of knowing the He is God, and He sent His Son, Jesus Christ to save us from our sins by His sacrificial death on the cross. After he was dead and buried, Jesus was raised to new life by our heavenly Father. God then sent us His Advocate, the Holy Spirit, to lead and direct our lives and to dwell in our hearts. Oh, what a blessing that God has given us, and all we have to do is believe and have faith that He is God and that He is Who He says He is. Followers of Christ live by that faith.
Lord, by our faith we are saved by Your grace. Thanks be to You, Lord God. Amen.
Saturday
Be Happy! Smile!
Why am I discouraged? Why is my heart so sad? I will put my hope in God! I will praise him again — my Savior and my God! (Psalms 42:11 NLT).
God loves you. Don't be discouraged. Be happy. We have a wonderful promise from the God of all creation that He loves us and He has a place prepared for us in His kingdom.
So, get out there and do the work that God has blessed you to do. When our work is done on earth (those that love God, accept Christ and claim Him as their Lord and King) have something much better waiting for them in a heavenly home with our Creator!
Put a big silly grin on your face and attack your problems, knowing His love, mercy, and grace is sufficient for all your needs.
Folks, it doesn't get any better than God's promise!
Lord God, thank You for Your amazing promise. Father, may Your will be done; nothing more, nothing less; nothing else. Amen.
Sunday
Praising Our Father in Heaven
That is why I can never stop praising you; I declare your glory all day long (Psalm 71:8 NLT).
I give all the praise to our God who continues to bless us far more than we deserve. Thanks be to God. Praising Him all day long!
Dear Father, lead us and direct us today so that we might understand how blessed we are by You. In the mighty name of Jesus, I pray. Amen.
Please Note: We moderate all reader comments, usually within 24 hours of posting (longer on weekends). Please limit your comment to 300 words or less and ensure it addresses the content. Comments that contain a link (URL), an inordinate number of words in ALL CAPS, rude remarks directed at the author or other readers, or profanity/vulgarity will not be approved.