Friday, July 17, 2020 @ 01:38 PM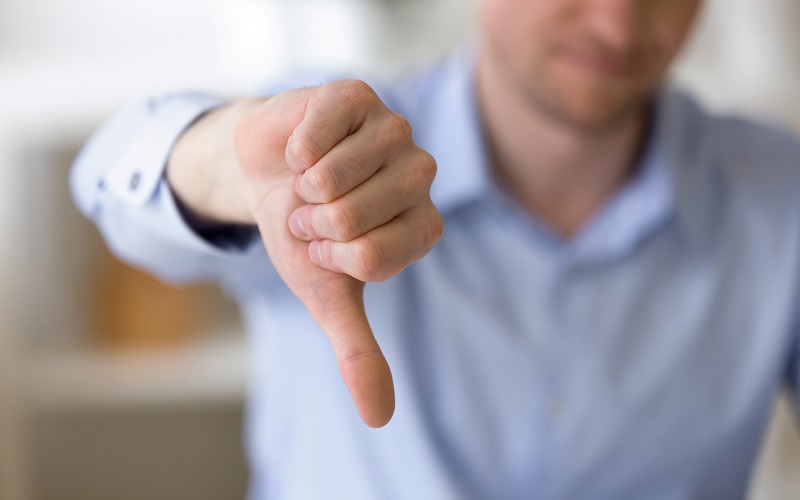 ATTENTION: Major social media outlets are finding ways to block the conservative/evangelical viewpoint. Click here for daily electronic delivery of The Stand's Daily Digest - the day's top blogs from AFA.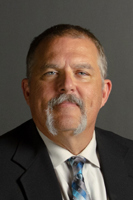 Dr. Ray Rooney, Jr.
Digital Media Editor
MORE
No.
Two letters. One syllable. Doesn't seem like very much until you realize what's at stake.
"No" is my response to those in government (at any level) who seek to manage my worship.
"No" is my response to religious leaders who send out dictums "to cease and desist all in-person gatherings at church – including drive-in church services – until further notice."
"No" is my response to the shamers out there who say I'm risking the well-being of others by gathering to worship in church.
"No" to the government.
It is absolutely incredible that so many Christians in America are more than willing to give up their First Amendment rights to "the free exercise" of their faith, their "freedom of speech," and "the right of the people to peaceably assemble." I keep looking for a pandemic exception in the Bill of Rights but have had no luck to date.
There is no need to go into the well-known list of superstores, building supply stores, and now protests in city streets that are more than welcome to operate with virtually no limit on crowd numbers and few requirements for masks is there? But you expect me to lock up the church until you give me the green light?  If I, and other Christians, say "Ok" now, here is where we will find ourselves very soon:
"The coronavirus outbreak has significantly affected China's economy and people's livelihoods, primarily low-income households. Without much help from the state amid the pandemic, religious residents are also coerced to renounce their faith, or their welfare benefits will be canceled."
And
"A preacher from a house church received a visit from local officials in May. They removed a cross and images of Jesus from his home and posted a portrait of Mao Zedong. 'All impoverished households in the town were told to display Mao Zedong images,' the preacher said with anger. 'The government is trying to eliminate our belief and wants to become God instead of Jesus.'"
(Editor's note: Those are quotes from an article that you can find HERE.) 
That last sentence is crucial. A government that seeks to replace God. I can't speak for anyone else but I'm going to do my part to make sure that doesn't happen here. If wicked leaders see that I'll quietly acquiesce when being told not to have church, then it is a short stone's throw to what is happening in China. So, no, I will not obey any law, ordinance, or executive order at any level of government to forsake worshiping my God.
"No" to religious leaders.
I realize that the Old Testament has quarantine requirements for those with diseases (especially leprosy. See Leviticus 13). Yet Jesus didn't chastise those lepers who broke Levitical law by being seen in public. In Matthew 8:1-4 we are told that "great crowds followed him [Jesus]." A leper showed up in front of everyone. The Levitical law had been broken. Moreover, the leper didn't cry out "Unclean! Unclean!" as the law required. Did Jesus tell the crowds to disperse and keep socially distanced because a leper had ventured out in public?
And Jesus stretched out his hand and touched him…(Matthew 8:3).
Plagues broke out among the Hebrews on more than one occasion. I don't recall either Moses or David telling people it was in everyone's best interest to self-quarantine or to forsake the Tabernacle/Temple. I do, however, recall on one occasion that some religious leaders tried to manage the worship of the earliest Christians. If I remember correctly, Peter said,
We must obey God rather than men (Acts 5:29).
We talk all the time in our churches about how one's spiritual welfare is paramount and takes precedence over the flesh. We preach sermons all the time wherein we quote Jesus:
For whoever would save his life will lose it, but whoever loses his life for my sake will find it (Matthew 16:25).
As with the Constitution in government, I don't find a pandemic clause when it regards the teachings of Christ. Let me get this straight. Some religious leaders want us to save our lives by "neglecting to meet together" (Hebrews 10:25)? That's how we're being counseled to address COVID-19?
Apparently all the talk about soul-winning and making disciples being our chief and foremost obligation was just that: talk. We're actually willing to abandon the lost to eternal misery and regret in order to protect ourselves from sickness and disease? Is that really the message we want to send to those who are scared out of their wits about sickness and dying? My health is more important than your salvation?
In John 20:15-17 Jesus asked Peter three times if the apostle loved Him. Each time when Peter responded affirmatively Jesus said, "Feed my lambs," "Tend my sheep," and "Feed my sheep" respectively. Nowhere did Jesus add "as long as it is both convenient and safe for you."
Good grief.
"No" to the shamers.
I remember telling my mother that I was answering the call to ministry many years ago. She looked alarmed and said, "Oh Ray, you'll get your feelings hurt." Yes, mom, you were right. I have gotten my feelings hurt over the years. But that was back when I treated ministry like a vocation rather than a calling from God.
I've learned (the hard way) over the years that God repeatedly calls His servants out of their comfort zones. What I'm saying is that even though it took an embarrassing amount of time, I have learned to fear God more than man. Even when the men and women are my own parishioners, superiors, or just plain friends.
There are believers all over this world who truly risk their lives when they come together to worship. Try being a Christian and openly worshiping in China, Iran, or Nigeria. You may not go home from church. And yet they are doing it, without fail.
And you think you can shame me because I choose to go to church during a pandemic? Think again. If my brothers and sisters in Christ are willing to stare down communism and Islamofascism which threatens (and often carries out) death if they continue meeting to worship Father, Son, and Holy Ghost, then I can risk getting a virus whose death rate percentage is between 3 and 4 percent (which means there is a recovery rate between 96%-97%).
I have no problem with churchgoers who feel it is in their best interests to remain home and watch virtual services. I have no problem with people wearing masks to church and being seated in a socially distanced manner. I have no problem with providing masks and sanitizer to any worshiper who asks.
But I believe if Christians know the risks and take precautions they should be able to go to church and worship. I (we) won't be shamed or intimidated to stay home. So, "No" I won't stay home even though there is a possibility of getting COVID-19 at church. You can call me selfish, narcissistic, and even stupid. But I won't stop going to make you feel better about yourself.
You do what's right for you. You won't get any flak from me. But do not tell me I cannot in good conscience do what is right for me. No one is saying you have to go to church. Just stop telling me not to.
One last time to the government, the religious leaders, and the shamers:  No!
And the world is passing away along with its desires, but whoever does the will of God abides forever (1 John 2:17).
Please Note: We moderate all reader comments, usually within 24 hours of posting (longer on weekends). Please limit your comment to 300 words or less and ensure it addresses the content. Comments that contain a link (URL), an inordinate number of words in ALL CAPS, rude remarks directed at the author or other readers, or profanity/vulgarity will not be approved.