Thursday, July 23, 2020 @ 11:42 AM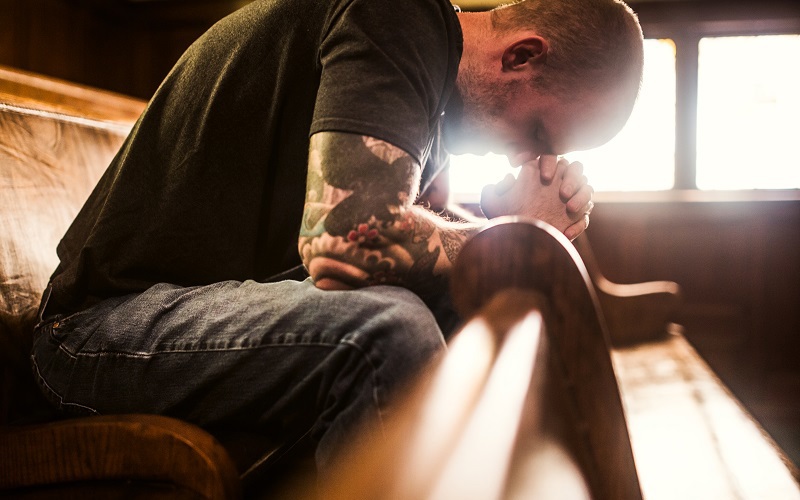 ATTENTION: Major social media outlets are finding ways to block the conservative/evangelical viewpoint. Click here for daily electronic delivery of The Stand's Daily Digest - the day's top blogs from AFA.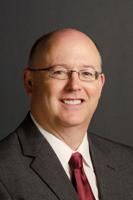 Dr. Robert Youngblood
Assistant Digital Media Editor
MORE
Have you ever prayed the Lord's Prayer?  If you're like me, you've prayed it many times.  Yet it wasn't until recently I considered the whole prayer as an opportunity for repentance that glorifies God.
Repentance isn't just a step towards salvation.  It is also the act of a Christian who is maturing towards the holiness God desires for us.  It is the difficult but necessary part of the relationship where the Holy Spirit convicts of sin and we respond correctly in agreement. 
It acknowledges we've been calling evil good and/or good evil and are willing to return to follow God.  It is admitting our thoughts and ways were not His thoughts and ways (Isaiah 55:8-9).  It is submission to His authority.
But how would a repentant heart look at the Lord's Prayer versus the unrepentant heart?  Is it possible for an unrepentant heart to pray the Lord's Prayer?  Yes, it is, just as it is possible for those to think themselves saved and for God to say, "I know you not" (Matthew 7:21-23).  This should make us shudder and authentically seek God.
Our Father Who art in heaven, hallowed by Thy name.  The key to repentance is remembering who you are in relation to who God is.  Hallowed means to make holy or consecrated.  God's name is to be revered and remained sanctified, just as His character is.  "And one called to another and said:  'Holy, holy, holy is the Lord of hosts; the whole earth is full of his glory!" (Isaiah 6:3 ESV).
The repentant heart understands God "…was and is and is to come!" (Revelation 4:8) and understand his or her position related to God.  The unrepentant heart rebels against God.
Thy Kingdom come, Thy will be done, on earth as it is in heaven.  The unrepentant wouldn't dare pray for this if they understand God is holy.  In essence, the unrepentant would be praying for God's righteous judgment and condemnation since His holiness tolerates no sin.  God's authority defines sin; His holiness tolerates no sin; His justice punishes all sin; His love offers Jesus as the only substitute towards salvation.  Too many rely on God's love yet ignore his holiness and justice.
For the repentant, though, this represents knowledge of the love and mercy aspects of God.  They know God desires none to perish but wants all to come to repentance (2 Peter 3:9).  Isaiah 55:7 says, "Let the wicked forsake his way, and the unrighteous man his thoughts; let him return to the Lord, that he may have compassion on him, and to our God, for he will abundantly pardon."
Jesus became our pardon and His resurrection is our hope because, as Romans 8:1 says, "There is therefore now no condemnation for those who are in Christ Jesus."  This is God's will that none perish but come to repentance so there is no condemnation through the work of Jesus.  
Give us this day our daily bread…  The unrepentant heart, at best, may want to add Jesus to their world while trusting Him very little for basic needs.  This "me plus Jesus" method of living is idolizing self without giving God His glory. 
Just a few verses into the Lord's Prayer and the unrepentant heart will forget the part of "Thy will be done on earth as it is in heaven."  It will be replaced with a false genie-god type of desire of "You do my will.  My wish is Your command"   There is no spirit of submission like John the Baptist said, "He must increase, but I must decrease," (John 3:30). 
And forgive us our trespasses as we forgive those who trespass against us.   Without receiving forgiveness of our sins through the work of Christ, we have no salvation. 
This may challenge the heart which wants God's gift of forgiveness yet refuses to obey by forgiving others.  This is where the rubber meets the road – can you walk the walk or are you just talk?  This may be the first cross many have to bear for Christ.  Those who refuse this remain unrepentant. 
For the difficult things to forgive, the ones which some use to slander the goodness of God but which really only point out the sinfulness of man, I offer Philippians 4:13 and Matthew 11:28-30.  I can offer no other understanding for you to forgive except through the power of Christ Himself who forgives us.
(While the Matthew 6:9-13 KJV uses debts/debtors, I cannot say why I learned this rote as trespasses/trespassed.)
And lead us not into temptation, but deliver us from evil.  Like the scene from The Pilgrim's Progress (see here) where the travelers enter Vanity Fair, "Heed to this warning:  Settle it in your heart what you will do before you enter the town.  Many have fallen who've walked in with one eye on eternity and the other on the present."   How much of the world is Vanity Fair?
"For all that is in the world – the desires of the flesh and the desires of the eyes and pride of life – is not from the Father but is from the world," (1 John 2:16) reveals Satan's strategy to draw us into the muck, mire, and mush of quicksand masquerading as solid land. 
When evil masquerades as good, and when good is promoted as evil in our lives, then our hearts need deliverance which starts with repentance. 
The Holy Spirit prompted a spontaneous prayer like this one day:   Lord, whatever I call evil which you call good and whatever I call good which you call evil, show me and help me follow you in your ways.  Amen. (This is the blog with personal application and here for a follow-up for the church.)
That still isn't easy to pray because I'm finding too true about myself, "The heart is deceitful above all things and desperately sick.  Who can understand it?" (Jeremiah 17:9).  Yes, I'm admitting He's still working on me. 
"But now, O Lord, you are our Father; we are the clay, and you are our potter; we are all the work of your hand," Isaiah 64:8. 
May God's hand continue to lead you to repentance even if it means traveling on the road of grief (2 Corinthians 7:9-10) so you may have peace with God forever.  As we all do this throughout life, then we can all more easily breathe a sigh of both relief and gratefulness to say:  
For Thine is the kingdom, and the power, and the glory forever.  Amen. 
Editor's Note:  If you are interested in more about the Lord's Prayer, Exploring the Word with Bert Harper and Alex McFarland discuss it here for Matthew 6:5-24 on afr.net/podcasts.  Also, Alistair Begg with Truth for Life did nine sermons on Luke 11:1-13 with audio and transcripts available here.
Please Note: We moderate all reader comments, usually within 24 hours of posting (longer on weekends). Please limit your comment to 300 words or less and ensure it addresses the content. Comments that contain a link (URL), an inordinate number of words in ALL CAPS, rude remarks directed at the author or other readers, or profanity/vulgarity will not be approved.