Monday, July 13, 2020 @ 08:33 AM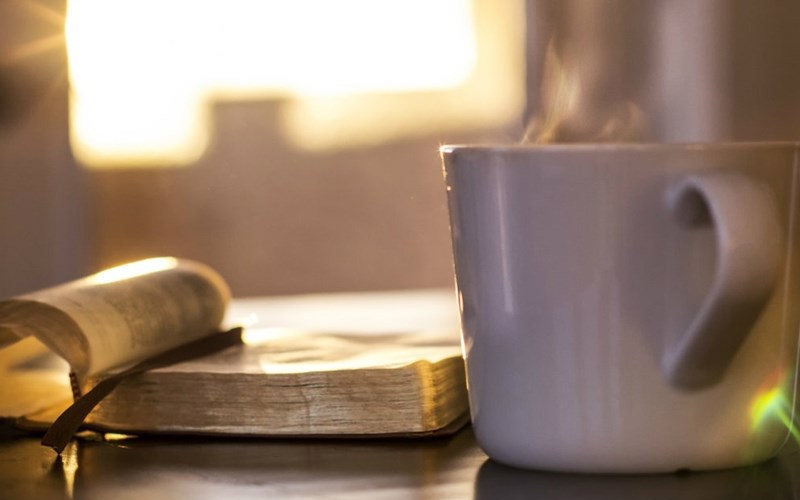 ATTENTION: Major social media outlets are finding ways to block the conservative/evangelical viewpoint. Click here for daily electronic delivery of The Stand's Daily Digest - the day's top blogs from AFA.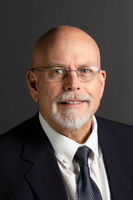 Rob Gardner
Retired AFA Staff Member
MORE
Monday
Stop Looking Over Your Shoulder
My old self has been crucified with Christ. It is no longer I who live, but Christ lives in me. So I live in this earthly body by trusting in the Son of God, who loved me and gave himself for me (Galatians 2:20 NLT).
Folks, do you want to stop looking behind you? Are you continually looking in the rear-view mirror and reliving your past? Is it time to move on and put your attic full of junk behind you?
There is only one way. That one way is accepting Jesus and letting your past be crucified on the cross. All the past is forgotten and the new life springs forth. This new life is offered to all who accept Christ and repent from their sin.
It is just that simple. It's the free gift that cost Christ his all. He died for you.
Put the past in the grave and look to what God has to offer you. It's time, right now, today.
Father God, thank You for Your love, mercy, and grace. Help the lost find the new life that You offer. Help them to move away from the pain of the past. Lord, we love You and need You today more than ever before. It is in the mighty name of Jesus we ask and pray. Amen.
Tuesday
Resist Temptation
If you think you are standing strong, be careful not to fall. The temptations in your life are no different from what others experience. And God is faithful. He will not allow the temptation to be more than you can stand. When you are tempted, he will show you a way out so that you can endure (1 Corinthians 10:12-13 NLT).

Temptation is part of our daily walk as long as we are in this broken world. We must never think we can't be sucked into the temptation of sin. We are broken human creatures. But with Christ at the center of our lives and in our hearts, we have victory over sin. God always gives us a way to avoid the devil's tricks.
Stand strong and remember, even the best man or woman can fall into temptation's grasp. Stay strong in Christ.
Dear Lord, give us Your power to fight temptation. We ask in the mighty name of Jesus. Amen.
Wednesday
Carried, Never Abandoned
"Praise the Lord; praise God our savior! For each day he carries us in his arms" (Psalms 68:19 NLT).
We can't, but our God can. When life seems impossible, then we should look to see if we are trying to go through it alone. We should ask ourselves if we have asked God to take the "wheel" and steer us by His will. If we invite Him to help, God will get us through the valley.
Thank You, Lord. Amen!
Thursday
Don't Believe The Lies
"Of course we may eat fruit from the trees in the garden," the woman replied. "It's only the fruit from the tree in the middle of the garden that we are not allowed to eat. God said, 'You must not eat it or even touch it; if you do, you will die.'" "You won't die!" the serpent replied to the woman (Genesis 3:2-4 NLT).
This world will feed you with lie after lie after lie. The devil is really running rampant these days. Maybe he knows his time is short? One thing that you can bank on is the devil will lie to you.
Satan can and will use anyone to spread his deceit, just as he used the serpent in the Garden of Eden. He will disguise himself as a friend and he will lead you into sin and rebellion from God's truth.
So, how do we determine truth from a lie? God's Word is the answer. If God says something is good, it's just that.  It is good. If God says something is bad, then believe it. God's truth is always truth. His Word doesn't change.
Friends, step back from the political correctness that is destroying our country. We must analyze this "PC" worldly information, using God's Word, the Bible, as a filter.
Thank You, God, for giving us the perfect guide for life, Your Holy Bible. Help us not to be like Adam and Eve and believe the lies of the serpent. We must totally trust in Your Word because it never fails. We praise You Father and pray in the mighty name of Jesus, our Savior. Amen.
Friday
The Tell-Tale Heart
And then he added, "It is what comes from inside that defiles you. For from within, out of a person's heart, come evil thoughts, sexual immorality, theft, murder, adultery, greed, wickedness, deceit, lustful desires, envy, slander, pride, and foolishness. All these vile things come from within; they are what defile you" (Mark 7:20-23 NLT).
We must examine ourselves by the overflow of our hearts. By looking at how we act and live, our hearts will be exposed. We also have a right and a calling to examine others by their actions (fruit inspectors). We are to first examine ourselves and make corrections in our own lives, then we can help others to see their destructive behavior. By self-examination, we can come to terms with our sinful and broken lives. This enables us to help others and to see the need for Jesus in their hearts. By total heart change, we come closer to God's design and plans for our lives.
Dear Lord, help us to correct our own failings before we try to help others. Help us have a heart change that conforms us to Your heart. Lord, help us come alongside our brothers and sisters and help them walk a life that follows You. Father God, lead us and direct us by Your Word and the prompting of the Holy Spirit. We pray this in the mighty and matchless name of Jesus. Amen.
Saturday
Unseen Evil
"For we are not fighting against flesh-and-blood enemies, but against evil rulers and authorities of the unseen world, against mighty powers in this dark world, and against evil spirits in the heavenly places" (Ephesians 6:12 NLT).
Sometimes evil is in our face and we can't miss it. But more often than not, it's the warfare that is going on in the unseen spiritual realm around us. Most of the time that evil is doing the most damage.
Satan and his henchmen are at full attack. They are attacking all that is good and right. The deceiver is doing a great job at destroying us, one soul at a time.
Even so, we know the one who is victorious!!! He is our Savior, Jesus Christ.
We just have to be ready to fight not only the physical battles but also the spiritual battles. We also must know that we have God's truth at our fingertips. His Holy Word, the Bible, guarantees that we have the truth so that we will have victory. God's Word clearly states that our victory is in Jesus our Savior!
Lord God, thank You for giving us victory over demons both physical and spiritual. Lord, we claim Your victory for our lives today and every day from this moment forward. Lead us and direct us, Lord God. We pray in the mighty name of Jesus and by the power of the Holy Spirit. Amen.
Footnote:
I suggest that everyone read and pray Ephesians 6:10-18 at least once a week. These verses have meant a lot to help me battle life's issues and Satan's attacks.  Thanks be to God for His powerful Word! Amen!
Sunday
Jesus Sets Us Free
Then Jesus stood up again and said to the woman, "Where are your accusers? Didn't even one of them condemn you?" "No, Lord," she said. And Jesus said, "Neither do I. Go and sin no more."
Jesus spoke to the people once more and said, "I am the light of the world. If you follow me, you won't have to walk in darkness, because you will have the light that leads to life" (John 8:10-12 NLT).
Jesus frees us from sin. He does not give us the right to continue to commit sin just because we are set free.
God placed this on my heart as I stood in worship one morning at my church.  I knew I had to share this.
Jesus didn't come and die a horrible death so that we may continue to live the life of a hellion. He came as a sacrifice for our sin – to put our sin to death.
He didn't die on the cross so that we might continue to live a life that doesn't honor Him and kills our very soul. Jesus died and was resurrected so that we can TURN from our sin and our destructive life. We are redeemed as a new creation through our faith in Him and a willingness to repent.
Isn't it time to turn from your sin and return to Him?
Father, You told us that without Jesus we can do nothing good, but with Him, all things are possible. Thank You, Lord, for dying for me and for the world so that we might have a relationship with You. We pray in the mighty name of Jesus and by the power of the Holy Spirit. And all God's people said, "Amen."
Please Note: We moderate all reader comments, usually within 24 hours of posting (longer on weekends). Please limit your comment to 300 words or less and ensure it addresses the content. Comments that contain a link (URL), an inordinate number of words in ALL CAPS, rude remarks directed at the author or other readers, or profanity/vulgarity will not be approved.