Monday, July 20, 2020 @ 08:25 AM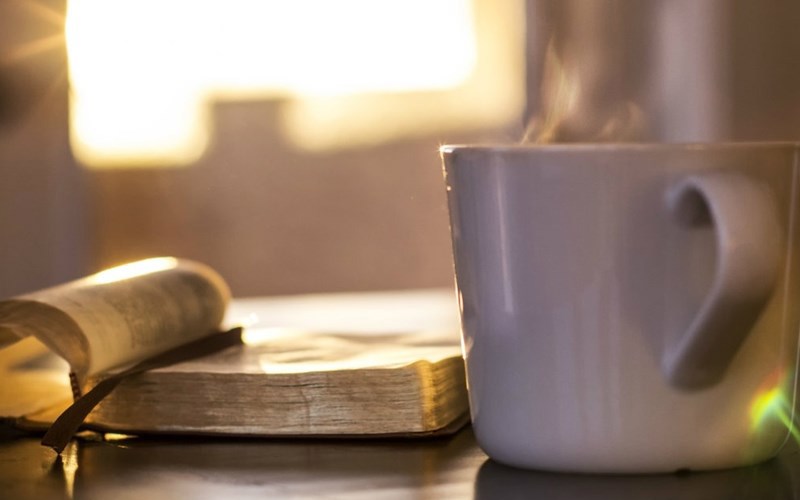 ATTENTION: Major social media outlets are finding ways to block the conservative/evangelical viewpoint. Click here for daily electronic delivery of The Stand's Daily Digest - the day's top blogs from AFA.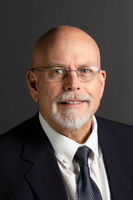 Rob Gardner
Retired AFA Staff Member
MORE
Monday
Petition His Help
Praise the LORD! For he has heard my cry for mercy. (Psalm 28:6 NLT).
It seems that more and more people are struggling with life issues right now. Many people are in need of God's grace, mercy, and love. Maybe it's because I'm getting older, but I can't remember seeing so many people hurting.
If you are one of the many who are experiencing a hard time or situation, I have a simple question for you. Have you asked and prayed to God for His mercy and help in the trial that you are going through? If not, He might be waiting on your petition for His help.
Father God, we praise Your holy name. Thank You for Your love, mercy, and grace. We ask that you act mightily in the lives of those who come to Your throne for help. In the mighty name of Jesus, we pray. Amen.
Tuesday
He Molds Us through Trials and Circumstances
No power in the sky above or in the earth below – indeed, nothing in all creation will ever be able to separate us from the love of God that is revealed in Christ Jesus our Lord. (Romans 8:39 NLT).
No matter what, no matter the illness, trouble, tragedy, financial issues, marital trouble, or sin, Jesus Christ is there with us. God didn't cause our problems, but He will use them to bring us to a deeper understanding and reliance on Him. He will teach us and show us things, during the valleys of our lives, that we might never learn any other way. Thank you, Lord.
May God meet your needs and His wonderful name be glorified. Amen.
I felt the Holy Spirit prompting me to share this Scripture too:
Can anything ever separate us from Christ's love? Does it mean he no longer loves us if we have trouble or calamity, or are persecuted, or hungry, or destitute, or in danger, or threatened with death? No, despite all these things, overwhelming victory is ours through Christ, who loved us. And I am convinced that nothing can ever separate us from God's love. Neither death nor life, neither angels nor demons, neither our fears for today nor our worries about tomorrow – not even the powers of hell can separate us from God's love. No power in the sky above or in the earth below – indeed, nothing in all creation will ever be able to separate us from the love of God that is revealed in Christ Jesus our Lord (Romans 8:35, 37-39 NLT).
Wednesday
Now is Not the Time to Drift Away
So we must listen very carefully to the truth we have heard, or we may drift away from it (Hebrews 2:1 NLT).
It's so easy to lose sight of God in this godless society. The seduction of the Devil is stronger now than I can ever remember. The broken world is telling us God's Word is just a book with good ideas, but we must remember that it is the infallible, inerrant, & inspired Word of God.
Right is being called wrong, wrong is being called right, evil is being called good, and good is being called evil. Friends, we are living in a state of pure mess and delusion.
Now is the time to get into God's Word. Ask the Holy Spirit to direct your understanding to read, study, and explore God's road map for life.
Thank You, God, for giving us Your divine guide, the holy Bible. It is the only truth that we can be sure of in this dark and dying world. We pray that You will open the eyes of the lost and bring them to You. We ask in the mighty name of Jesus. Amen.
Thursday
He Laid the Foundation
The Lord will work out his plans for my life— for your faithful love, O Lord, endures forever. Don't abandon me, for you made me (Psalms 138:8 NLT).
Created by God; formed by God; saved only by God. He lives in each of us and gives us free will, which gives us the right to choose. Choice is not always a good thing for our human condition. He has a plan for each of us, and we have our plan. Are we going to choose our plan or His? If any of you choose your plan over His plan, let me know how that works out.
His love for each of us is far greater than we can comprehend on this side of heaven. Thanks be to God.
Dear Father, we praise Your mighty name. Thank You for all things. Thank You for being a righteous, just, and loving God. Without your justice, all we would have is the anarchy of the heart. Let us be thankful for your correction and direction for our lives. May we live a life that is beneficial to ourselves and others. With your love, we will never know being unloved or lonely. Lead the lost back to You, Father, so that they might have a good life and a secure eternity. Help us, Lord, to be bold and proclaim the truth of salvation. I pray this in the mighty and matchless name of your Son, Jesus Christ, our Lord and Savior. Amen. 
Friday
Focus on Truth
And now, dear brothers and sisters, one final thing. Fix your thoughts on what is true, and honorable, and right, and pure, and lovely, and admirable. Think about things that are excellent and worthy of praise (Philippians 4:8 NLT).
We cannot produce anything that is truly good in our lives without Christ. We must have a guide who shows us the way.
If you want to see how to tackle life's challenges, then just look to Jesus.
Thank you, God, for your Son! Praise Jesus' name! He changed the world and all eternity. He changed my life yesterday, today, and forever. May He change yours also.  Thank You, Jesus, for who you are! Amen.
Saturday
Prayerfully Yours, Lord
Your word is a lamp to guide my feet and a light for my path. I've promised it once, and I'll promise it again: I will obey your righteous regulations (Psalm 119:105-106 NLT).
Join me today in prayer. I pray that God will use our petitions of prayer, to do amazing things in our lives and in our nation.
Let us pray together.
Lord, we come humbly before your throne to ask that you guide our path, today and forever. We ask this for ourselves and for all those who read these words. We have all stumbled and continue to struggle with life, we need you Lord and your direction for our lives.
Lord, we ask specifically that you will give us discernment for your will in our lives. We also intercede, for all those who are reading this, that You will provide them with a clear vision of what you would have them to do. Lord, lead us and direct us in your perfect ways.
Father God, we also pray for our nation. Our nation is struggling with sin. We have removed you and your instructions from our lives, our government, and our people. We are struggling as a nation with hate being the main theme for the day.
Lord, we lay these requests at the foot of the cross. We give you total control and ask that you meet our needs and Your mighty name be glorified. I pray this in the matchless name of Jesus Christ. Amen.
Sunday
All of Us Are Sinners
Have mercy on me, O God,
because of your unfailing love.
Because of your great compassion,
blot out the stain of my sins.
Wash me clean from my guilt.
Purify me from my sin.
For I recognize my rebellion;
it haunts me day and night.
Against you, and you alone, have I sinned;
I have done what is evil in your sight.
You will be proved right in what you say,
and your judgment against me is just.
For I was born a sinner —
yes, from the moment my mother conceived me.
But you desire honesty from the womb,
teaching me wisdom even there.
Purify me from my sins, and I will be clean;
wash me, and I will be whiter than snow.
Oh, give me back my joy again;
you have broken me —
now let me rejoice.
Don't keep looking at my sins.
Remove the stain of my guilt.
Create in me a clean heart, O God.
Renew a loyal spirit within me.
Do not banish me from your presence,
and don't take your Holy Spirit from me.
Restore to me the joy of your salvation,
and make me willing to obey you.
Then I will teach your ways to rebels,
and they will return to you.
Forgive me for shedding blood, O God who saves;
then I will joyfully sing of your forgiveness.
Unseal my lips, O Lord,
that my mouth may praise you.
You do not desire a sacrifice, or I would offer one.
You do not want a burnt offering.
The sacrifice you desire is a broken spirit.
You will not reject a broken and repentant heart, O God.
Look with favor on Zion and help her;
rebuild the walls of Jerusalem.
Then you will be pleased with sacrifices offered in the
right spirit — with burnt offerings and whole burnt offerings.
Then bulls will again be sacrificed on your altar (Psalm 51 1-19).
None of us can escape the fact that we are broken. We are sinners from the beginning to the end of our lives. We seek things of this world. We seek things of pleasure. We seek everything but what we need. We need you, Lord.
Even when we turn from you, Lord, you never leave us or deny us. The denial is only on our end. You are ever forgiving, full of grace, and mercy, we are the insubordinate, spoiled child.
Forgive us, Lord. We have sinned. We have sinned against you and have chosen our path rather than yours. Dear Lord, lead us back to you and your path for our lives. By the saving grace of our Lord and Savior, we pray these things. Amen.
Please Note: We moderate all reader comments, usually within 24 hours of posting (longer on weekends). Please limit your comment to 300 words or less and ensure it addresses the content. Comments that contain a link (URL), an inordinate number of words in ALL CAPS, rude remarks directed at the author or other readers, or profanity/vulgarity will not be approved.