Wednesday, July 15, 2020 @ 01:57 PM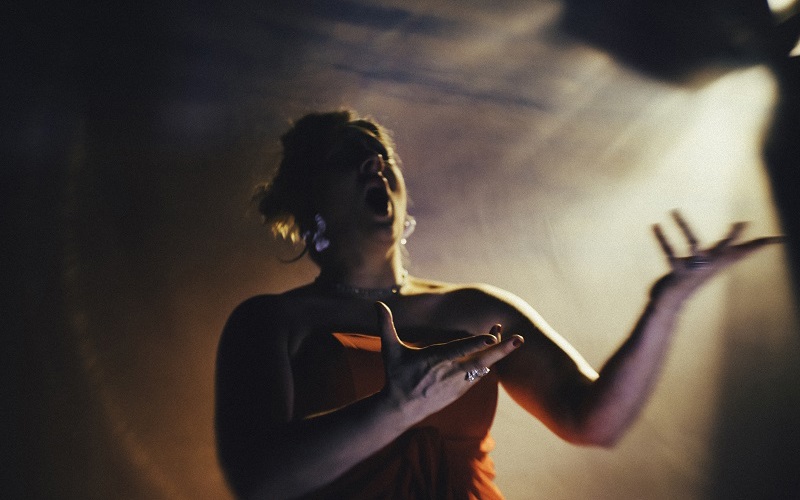 ATTENTION: Major social media outlets are finding ways to block the conservative/evangelical viewpoint. Click here for daily electronic delivery of The Stand's Daily Digest - the day's top blogs from AFA.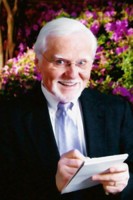 Dr. Joe McKeever
Guest Blogger
MORE
"Good music is written better than it can be played." – Anonymous
I'm on a Turandot kick right now. I've loved this Puccini opera for three decades after discovering how different it is from all the others, but without knowing why. No, I'm not a musician or a singer.  Just a country boy who grew tired of all the music he knew and decided to check out classical and opera.  That's how I came to love the works of composers like Vivaldi, Rachmaninoff, and Tchaikovsky, and the operas of Giacomo Puccini.
I like to think of opera as "classical with words."  (Okay, they're mostly Italian words, but still….)
I used to wonder why Turandot was not as well-known as Puccini's other more popular operas (La boheme, Tosca, and Madame Butterfly). Why fewer people had even heard of it. And I found out why.
The liner notes on a CD of highlights from this opera explains that the soprano who sang the part of Princess Turandot was required to do things most singers cannot do. Here is critic Benjamin Folkman:
"As late as the 1950s, facing two significant barriers, Turandot was a relative rarity in opera houses. First, it's spicy harmonies was too modern for opera-devotees' tastes. Second, the opera was (and is) too difficult to cast. Sopranos who would jump at the chance to star in Puccini's other operas all turned down the role of Princess Turandot. It requires a special type of voice. A Turandot must bring a supreme soprano's tonal weight and thrust to a sort of unrelieved high-register writing normally comfortable only for piping soubrettes."
That's what he said. I looked up "soubrettes." It implies flightly, thin high-pitched voices.
What then makes Turandot so popular today? After all, people today love it.
Folkman's answer: The legendary laser-voiced Turandot with which Birgit Nilsson thrilled a whole generation of opera lovers. Also, Luciano Pavarotti brought "Nessun Dorma" into households and made it a favorite.  (Note:  Nessun Dorma–literally "Let No One Sleep"–is an aria in the final act.  When Pavarotti took hold of it and rang the rafters, the world sat up and took notice.  He made it beloved to the rest of the world.)
Think of that.  For over 30 years after his death, Puccini's final opera sat there waiting for the right singers. When they appeared and showed what could be done with that music, nothing has been the same since.
That's worth a bit of reflection, isn't it?
They say that the great virtuoso Nicolo Paganini would write violin concertos so difficult no one could play them, including himself. Then, he would work on it until he could.
Good music: written better than it can be played.
I wonder if the Christian life is a lot like that.
After all, the standard God lays out before us is beyond our ability to live up to on a consistent basis. But there it is, and we are not going to be bringing it down to our level. Not with His blessings, we're not.
Take the Sermon on the Mount (Matthew 5-7). In chapter 5, the Lord says our righteousness must exceed the righteousness of the scribes and Pharisees if we expect to make it into the kingdom of heaven. He says we are to be as perfect even as our Father who is in heaven is perfect.
Good luck with that, right?
Here are my conclusions. You will have thoughts and conclusions of your own.
God's standard for His children is always perfection. His goal for us is "the glory of God."  He doesn't dumb down His standards just because we are such sinners.
We will always fall short of the glory of God. (Romans 3:23)  There is none righteous (3:10). The 103rd Psalm assures us God is not taken by surprise in this. "He Himself knows our frame; He is mindful that we are but dust."  God is under no illusion about us.  He who made us knows we are made of humble stuff.  He knows He got no bargain when He saved us. When we sin–which we will–the only one surprised is us.
We must hold high the standard while jettisoning the perfectionism. Sounds hard? It is. Perfectionism may sound right, but it's a killer, a surefire way to fail.  Perfectionism basically holds that if I can't do something perfectly, I won't even try. While the service we render to our Father in this life will always be less than perfect, our knowledge partial, and our motives mixed, God is working in us to perfect His image day by day.  So, giving thanks to God for His grace, love, and infinite patience, we go forward.
We will keep working, keep serving, keep loving, and thus keep growing in Christlikeness.  (See 2 Peter 3:18) After all, if the Lord should mark iniquities, who would stand? (Psalm 130:3).  Answer: No one. 
Only when we someday stand in His presence will the sanctification process be finished and we shall be perfect. We will "know as also we are known" (I John 3:2).
And in heaven, when we sing the "new song," the greatest surprise of all will be this: we will sing it exactly as it is written.
And won't that be something!  Music lovers are going to love heaven!
(This was first posted on Dr. McKeever's blog site HERE)
Please Note: We moderate all reader comments, usually within 24 hours of posting (longer on weekends). Please limit your comment to 300 words or less and ensure it addresses the content. Comments that contain a link (URL), an inordinate number of words in ALL CAPS, rude remarks directed at the author or other readers, or profanity/vulgarity will not be approved.