Tuesday, August 11, 2020 @ 08:35 AM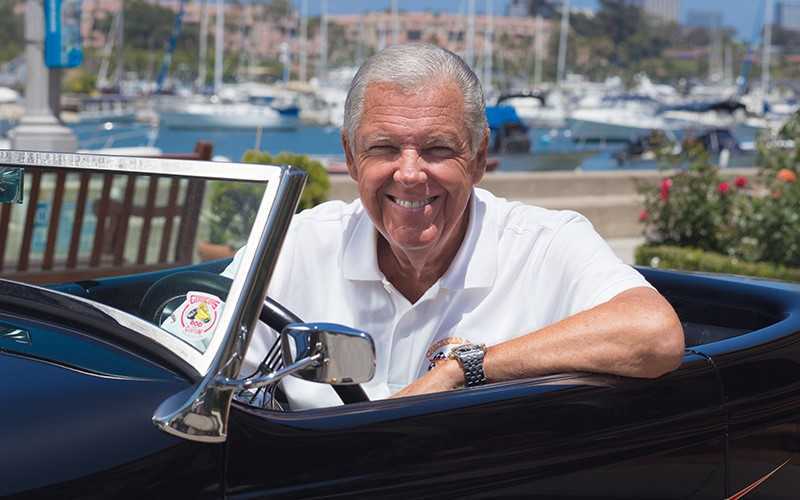 ATTENTION: Major social media outlets are finding ways to block the conservative/evangelical viewpoint. Click here for daily electronic delivery of The Stand's Daily Digest - the day's top blogs from AFA.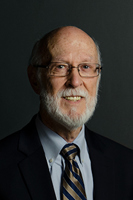 Randall Murphree
The Stand (Print) Editor
MORE
"This is Barry Meguiar!" (photo above) The voice booms with enthusiasm. "I'm a car guy here to help you understand God's purpose for your life through the eyes of a layman. Your job is to ignite revival outside the walls of your church by moving everyone you're with every day closer to Jesus."
He goes on to pack each 60-second radio spot with high energy focus on one specific faith topic – rewards in heaven, stumbling blocks, making God a priority, good works, pastor's role versus layman's role, church splits. Nothing is taboo – just insights into questions that arise in the life of an ordinary Christian.
As Meguiar speaks, you feel his passion. You hear his heart. You see his smile. And you'll want to grab hold of the joy his voice projects.
Building business
Meguiar is president of Meguiar Car Care Products, a premier automotive product company founded by his grandfather in 1901. Granddad first made a name for himself with his integrity and his product, a clear finish to protect black lacquer furniture.
Then he adapted the product to sell to the burgeoning "horseless carriage" (as grandson Barry puts it) industry. The shift guaranteed a growing business for generations to come. In 1913, he moved the family from Indiana to Southern California, where Barry was born in 1942.
"I was born at a great time," Meguiar told AFA Journal. At the end of World War II, the car hobby craze was off to a fast start, and men were beginning to invest more thought and more dollars into their cars.
As a young boy, Meguiar worked in the family business, and by high school was writing up sales. As an adult, he moved into accounting. His dad and granddad were satisfied with sales that peaked at $600,000 as long as it maintained their wholesale success with dealers and body shops.
However, to simply maintain was not in the mind of Meguiar. In 1969, he proposed moving into retail sales with a vision of catering to the car hobby guys, whose high profile in car circles seemed to be waning. He wanted to create high quality products and cultivate a deeper relationship with that demographic. Their first retail product, Meguiar's Liquid Cleaner Wax, hit the market in 1973. It and other Meguiar items remain among the premiere car care products on retail shelves all over the world.
Building faith
Meguiar grew up with parents who wanted a spiritual foundation for their children.
"There's almost no choice when you're in a family where life is centered around the church," he said. But personal faith in Christ did not come until much later.
When he and his wife Karen moved to Orange County, California, they began attending Ana First Assembly of God (AG), where he met David Wilkerson, author of The Cross and the Switchblade and an AG pastor. Their friendship took root and thrived for 40 years until Wilkerson's death in 2011.
"I'd never heard a message on grace until I found the Assembly of God," Meguiar recalled. But as the Meguiars grew active in their church, there was still something missing.
"We were serving well," he said, "but there was no joy. The more we did, the drier we got."
Then as they began to share their faith, things began to change. Today, Meguiar can hardly have a conversation without talking about Jesus. He and his wife take every opportunity to ask people if there's a need they can pray about. Restaurant servers, cashiers, ticket takers, police officers, business owners – all are blessed when they meet the Meguiars.
"Yes, I am a car guy, and I'm passionate about our business," he said. "But everything is secondary to God. One's a natural passion, the other's a supernatural passion."
He said Romans 8:28 is the key to absolute faith: "And we know that God causes all things to work together for good to those who love God, to those who are called according to His purpose" (NASB). He knows that verse explains the reason for his business success.
"It sure wasn't smart marketing," he declared. "It's the faithfulness of God."
Building ministry
As the retail arm of the family business flourished, so did Meguiar's faith. He defined his work by how much he could fuel it by his faith. He began with small steps, for example, coining his favorite phrase to express every Christian's purpose: "Bring everyone, every day closer to Jesus."
However, his ultimate goal was far grander than that. He longed to be a catalyst to help spark the next Great Awakening in America. And he's challenging the church – all true Christ followers – to share their faith with others each day. It may not come easily for some, but Meguiar promotes the practice-makes-perfect principle.
"Start shooting at a basket over and over," he said, "and after a while, you'll hit it!"
In the early 1970s, Meguiar's heart felt a tug toward full-time ministry. Then along came his friend Dave McNutt, who remarked, "God's given you a wonderful ministry here, hasn't he? Your business is your pulpit. You can reach people pastors will never reach."
It's pretty much full-time, his ministry to motivate and equip believers to get excited about their faith. As much as Meguiar loves the church and prays for its impact on the culture, he has a burden for its shrinking influence. Talking about it, his voice turned soft and sad.
"The church today is broken," he said. "Less than 20% of the population goes to church on a regular basis. Ten percent of evangelical churches don't give an altar call. The church is imploding upon itself."
McNutt dropped back into his life in 2000 – after more than two decades – and told Meguiar he was going to have a "Jabez prayer experience." That prophecy referred to Jabez's prayer to God in 1 Chronicles 4:10 – "Oh, that You would bless me indeed and enlarge my border, and that Your hand might be with me."
Enlarge Meguiar's border, God did! But first he had a season that challenged and strengthened his faith. In 2010 at a car show in Australia, he was suddenly hospitalized by a life-threatening viral pneumonia episode.
"For two-and-a-half weeks, I got weaker and weaker," he said. "They couldn't identify the virus. I was freaking out. A nurse came in and prayed for me, and I saw myself lying on an altar, and I began to pray, 'Lord, make me a living sacrifice.'"
Meguiar fully recovered and began paving new ministry avenues that would indeed enlarge his borders and expand his reach. He initiated a movement he calls Revival Outside the Walls, an organized resource to facilitate his goal of helping believers share their faith. And in 2019, he founded Ignite Your Life TV. (See below.)
Somewhere today, rest assured that Barry Meguiar the car guy and Karen, his bride of 56 years, are listening intently to someone's needs, praying for them, and moving them closer to Jesus.  
Barry Meguiar's radio spots air on American Family Radio and 600+ additional Christian radio stations in 47 states.
Ignite Your Life TV debuted in early 2019. In each 30-minute episode, Meguiar interviews two guests about their experiences in sharing their faith. It airs on CBN News channel, Daystar, NRBTV, and other networks.
Learn more about the Meguiars at meguiars.com. Find resources to encourage your faith at rotw.org and igniteyourlife.tv.
Editor's Note:  This originally appeared in The AFA Journal print edition and then online here.  
Please Note: We moderate all reader comments, usually within 24 hours of posting (longer on weekends). Please limit your comment to 300 words or less and ensure it addresses the content. Comments that contain a link (URL), an inordinate number of words in ALL CAPS, rude remarks directed at the author or other readers, or profanity/vulgarity will not be approved.