Monday, August 24, 2020 @ 08:34 AM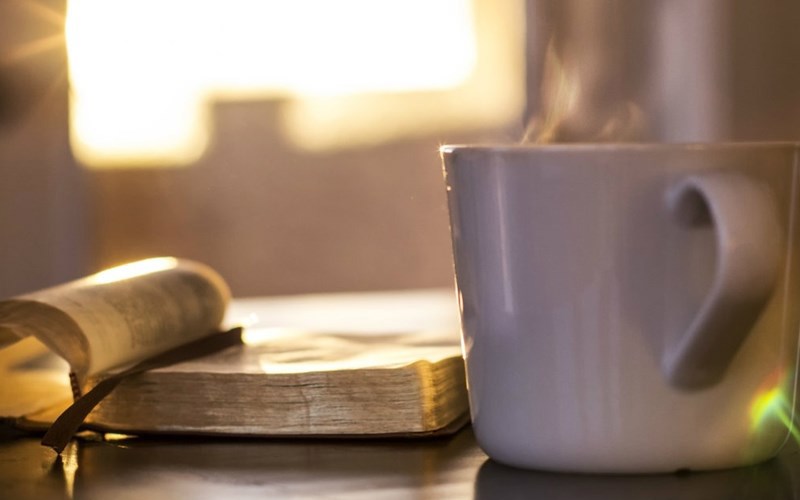 ATTENTION: Major social media outlets are finding ways to block the conservative/evangelical viewpoint. Click here for daily electronic delivery of The Stand's Daily Digest - the day's top blogs from AFA.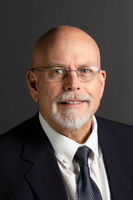 Rob Gardner
Retired AFA Staff Member
MORE
Monday
Words Can Hurt, Deeply
Their tongues sting like a snake; the venom of a viper drips from their lips (Psalm 140:3 NLT).
Wow, I sure need to control my tongue. I'm sure that I'm not the only one that needs to do this.  It's amazing how a few small words can cause so much hurt. We should all be very mindful of others as we speak to them, especially our families. All of us are dealing with stuff. We live in a sinful, broken world, and it's tough on all of us.
Once our words leave our mouths, we can't recall them. Once words are spoken, they are always remembered. What will you be remembered by?
Dear Lord, keep our brains active and our mouths shut. Help us to listen before speaking and, Lord, lead us to words that glorify you and not words that are destructive. I ask and pray this is in the mighty name of Jesus, our Savior. Amen.
Tuesday
The Good Fight
I have fought the good fight, I have finished the race, and I have remained faithful. And now the prize awaits me — the crown of righteousness, which the Lord, the righteous Judge, will give me on the day of his return. And the prize is not just for me but for all who eagerly look forward to his appearing (2 Timothy 4:7-8 NLT).
Every day is a battle – a spiritual battle. Some days are just hard as it seems that the ole devil throws everything he can to distract us.  He whispers lies into our ears or he blinds us from seeing the good things around us. Satan glorifies the destructive choices and subdues the choices of goodness and righteousness. The devil is good at what he does.
Satan is a liar, deceiver, and master of perverting all that is good. So it is definitely a battle every single day.
So, how do we know good from evil?
It's all determined by our knowledge of God's Word and having Jesus as our guide. Do you want to fight the good fight? If so, get in God's Word, ask the Holy Spirit to guide your mind and your heart and follow Jesus into the battle of the day. When all is said and done, Jesus Christ does have ultimate victory, are you going to be with Him or against Him?
Dear Lord, help us fight the good fight and remain faithful to your commands. I ask this in the mighty and matchless name of Jesus Christ. Amen.
Wednesday
Mountain Tops and Valleys
"Even when I walk through the darkest valley, I will not be afraid, for you are close beside me. Your rod and your staff protect and comfort me" (Psalm 23:4 NLT).
The God of the mountain top is the same God that is in the valley.
Right now, there are many of you that are dealing with life-changing and challenging situations. Everyone should remember God's Word and rest in the comfort of knowing that the Bible is true. If He says it, it is a fact.
God is with each of you. He will never leave you, and He also promises to bring you "through" the valley. He will not abandon you. How He brings you through the valley might be totally different than what you want or envision, but His way will prove to be the best way. (Read Psalm 23)
Trust in God, my friends. He loves you more than you can ever understand.
Father God, thank you for not leaving us in the valley. Let us always remember this in Jesus' name, amen.
Thursday
The Deceiver is Doing His Job
(Jesus speaking)
I have I have told you all this so that you may have peace in me. Here on earth you will have many trials and sorrows. But take heart, because I have overcome the world" (John 16:33 NLT).
Man, the ole devil has been busy lately. Seems he is trying to derail all things that are good and all things that are right. But that is his job and goal. Why are we surprised?
Folks, send that sucker back to hell where he belongs. Stop accepting his meddling in your business and tell him to get out if your life and out of your family's affairs, by the power of the mighty name of Jesus. The devil cannot stand where Jesus is. Claim the power and victory of Jesus. He overcame the world, lets live in Christ's glory!
Father, give us the desire to dig deep in your Word. Help us to realize the power that is available to us through the mighty hand of Jesus. Protect us from the slings and arrows of Satan and his demons. Father, we pray in the mighty name of your Son, Jesus Christ. It's by the power of His blood that Satan has no control over us. Keep us strong in Christ so that we can fight the spiritual battles that rage around us. By the power of the blood of Jesus Christ, we ask and pray. Amen.
(BTW, I've read The Book, Jesus wins and the devil loses.)
Friday
What Is It Worth?
"And what do you benefit if you gain the whole world but lose your own soul? Is anything worth more than your soul?" (Matthew 16:26 NLT).
So, you are telling lies to gain position at your job? What is that worth?
So, you are committing acts of sin for your own pleasure? What will this cost you?
So, you are sewing discourse and agitating communities to push your agendas? What will this cost you?
We make many choices in life. Your choices matter. I pray for those that use God's name to promote discourse.
Father God, save us from ourselves. Without you we have a runaway train that is headed for derailment. Save us, Father. Amen.
Saturday
In a Box
Have you never heard?
Have you never understood?
The Lord is the everlasting God,
the Creator of all the earth.
He never grows weak or weary.
No one can measure the depths of his understanding (Isaiah 40:28 NLT).
Have you put God in a box? Do you put human restraints on Him? I don't think we can ever overestimate how big God Is! Our imagination can't even begin to understand His love, His grace, and His mercy.
Let God out of the box you have placed Him in. There is nothing that He can't do. Pray for His perfect will in your life. Let Him have control.
Dear Lord, my life is yours. Come out of the box that I've placed you in by changing my understanding of you so you may do your wonderful works through my life. I ask in the name of Jesus, my Savior. Amen.
Sunday
Forgiveness
"Get rid of all bitterness, rage, anger, harsh words, and slander, as well as all types of evil behavior. Instead, be kind to each other, tenderhearted, forgiving one another, just as God through Christ has forgiven you" (Ephesians 4:31-32 NLT).
It's easier to receive forgiveness than it is to give forgiveness. Sometimes we even struggle with forgiving ourselves.
Self-forgiveness is can be a real challenge and in many cases, we don't even realize we have a problem. Also, forgiving someone who has destroyed you, your life, or someone dear to you can be an almost impossible task. It is impossible without Jesus in our hearts.
After you look at what Jesus has done for you, then tell Him that you can't forgive someone. I bet He can help you through the forgiveness process.
How can we not forgive when we look at how God has forgiven us?
Dear Lord, help us to forgive as we have been forgiven. In Jesus' name, I pray. Amen.
Please Note: We moderate all reader comments, usually within 24 hours of posting (longer on weekends). Please limit your comment to 300 words or less and ensure it addresses the content. Comments that contain a link (URL), an inordinate number of words in ALL CAPS, rude remarks directed at the author or other readers, or profanity/vulgarity will not be approved.