Thursday, August 06, 2020 @ 02:45 PM
ATTENTION: Major social media outlets are finding ways to block the conservative/evangelical viewpoint. Click here for daily electronic delivery of The Stand's Daily Digest - the day's top blogs from AFA.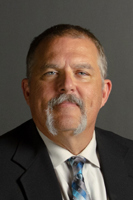 Dr. Ray Rooney, Jr.
Digital Media Editor
MORE
"Any idiot can face a crisis – it's day to day living that wears you out" (Anton Chekhov).
I am the pastor of a small church. I haven't closed the doors for worship a single time since COVID-19 reared its ugly head. Secular authorities issued orders and mandates to stop. Religious/denominational leaders also issued commands to "cease and desist all in-person gatherings at church – including drive-in church services – until further notice." I said, "No, I Won't Stop Going to Church." That still stands.
I don't criticize or condemn a single person who believes it is in his/her best interest to refrain from attending church during this pandemic. There are a lot of legitimate reasons for people to stay away from a gathering. Most people have the mental acuity to determine for themselves whether the benefits outweigh the risks (and vice versa) of going to church. Because I don't walk in everyone else's shoes I don't determine what they should do. And neither do I criticize it. But apparently, that seems to be a one-way street.
Now I'm getting correspondence that implies it is cruel and unloving to open the doors of the church during a pandemic. The message to the churches who have complied with cease and desist orders is "Your commitment to love…has not gone unnoticed." Obviously, those churches who have remained open aren't committed to love, right?
So let me get this straight. If you lock the doors of your church on Sunday you are loving. If you open them to have corporate in-person worship you are doing harm. I used to think Isaiah's warning (Isaiah 5:20) about those who call evil good and good evil was strictly about fallen secular culture. Now they are even doing it in the church.
Let's look at this for just a moment. The idea that you are showing love by not gathering physically together is based on the assumption that you are doing your neighbor a favor by minimizing the risk of spreading the virus. It should be clear to everyone by now that the vast majority of deaths occur in two groups: the elderly and those who have preexisting health issues. But instead of trusting people to do what is best for themselves (stay home if you are in one of those two groups), it has been determined that everyone should stay home because we don't have sense enough not to go visit our elderly parents/grandparents after church.
Fear.
That is all this is about. They are afraid of what could possibly happen because of gathering in church and they have attempted to disguise their fear by calling it "love." They are "loving" their churchgoers by keeping them separated. Read that last sentence out loud. It is patently ludicrous. And because any student of the Bible knows what it says about fear and what loving your neighbor actually looks like, their guilty conscience lashes out at those who aren't doing what they are by trying to shame us for being callous and harmful. Nice try but I'm not buying.
The statistical likelihood of a healthy non-elderly person getting the coronavirus at church and dying from it is probably pretty close to being shot to death in the pew while worshipping. It happens (and way too often) but we don't lock the church doors and stream the sermon until we are absolutely certain there aren't any more disturbed people looking to make a name for themselves by killing churchgoers. In China, imprisonment and even death are on the table for anyone caught worshiping in a non-government sanctioned church. I guess those Christians aren't loving when they risk it all just to worship together.
That brings me to what loving your neighbor really looks like. Look for a moment at what is going on in our American culture right now. We've already covered the pandemic. But that isn't all that is going on right now to be afraid of, is it? Riots have been going on across the country for weeks/months now. There is a move to get rid of law enforcement nationwide. Antifa and Black Lives Matter (the organization) are roaming American streets brazenly committing crimes with impunity and even being lauded for it by Democrats. The cancel culture is attacking everything and everyone. Socialism is actually being sought after by people already in governmental positions and political power. What happens in just a couple of months at the ballot box could forever unhitch America from the religion, ethics, and government of the Founders.
There is a lot more to be concerned about than just catching a virus. And religious leaders are calling abandoning their flocks during this unprecedented time of upheaval "loving"? Find the verse in the Bible for me that indicates it is God's will or even just a good idea to congratulate yourself for leaving the sheep out in the open exposed to the wolves.
When he saw the crowds, he had compassion for them, because they were harassed and helpless, like sheep without a shepherd. Then he said to his disciples, "The harvest is plentiful, but the laborers are few; therefore pray earnestly to the Lord of the harvest to send out laborers into his harvest" (Matthew 9:36-37).
Today God's sheep are being harassed by an increasingly hostile culture and government where it concerns liberty and faith and are feeling helpless against the onslaught of a media obsession that the world is ending due to the coronavirus. Jesus said to pray that more would be sent out to minister to them. The sheep need the presence of their shepherds when danger is on every side. Facebook Live isn't what Jesus had in mind when He spoke of sending out laborers.
The bottom line is that you cannot gaze at the symbol of our Christian faith (the cross) and imagine that you can walk in the Spirit in this life without risk. There is nothing wrong with doing what you can to minimize risks (using a seatbelt on the way to and from church, having a trained security team on the premises during worship, and wearing a mask and practicing social-distancing in the church during a pandemic). But the violence isn't subsiding, the attacks on religious liberty aren't lessening, and the virus hasn't gone away.
Stay home if you think it is in your best interest. You won't hear a protest from me. But stop trying to shame me for using the brain God gave me and following the call to be sent out as a laborer "into his harvest." The sheep are being worn out in the "day to day living" of a world gone mad. I'm not counting on Facebook to minister to them.
Please Note: We moderate all reader comments, usually within 24 hours of posting (longer on weekends). Please limit your comment to 300 words or less and ensure it addresses the content. Comments that contain a link (URL), an inordinate number of words in ALL CAPS, rude remarks directed at the author or other readers, or profanity/vulgarity will not be approved.