Thursday, October 08, 2020 @ 01:03 PM
ATTENTION: Major social media outlets are finding ways to block the conservative/evangelical viewpoint. Click here for daily electronic delivery of The Stand's Daily Digest - the day's top blogs from AFA.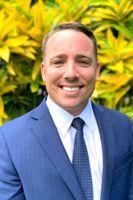 Dr. Matt Ayars
President Wesley Biblical Seminary
MORE
Today is a good day to remember that true freedom is knowing Jesus.
In John 8:31–32, Jesus says to his disciples, "If you abide in my word, you are truly my disciples, and you will know the truth, and the truth will set you free."
The world is filled with falsehoods. It all began in the Garden of Eden when the serpent told a half-truth to Adam and Eve in Genesis 3. Jesus called Satan the "father of all lies." The entire text is worth citing, Jesus said to "the Jews who believed him"*:
You are of your father the devil, and your will is to do your father's desires. He was a murderer from the beginning, and does not stand in the truth, because there is no truth in him. When he lies, he speaks out of his own character, for he is a liar and the father of lies. But because I tell the truth, you do not believe me. Which one of you convicts me of sin? If I tell the truth, why do you not believe me? Whoever is of God hears the words of God. The reason why you do not hear them is that you are not of God" (John 8:44–47).
Trying to navigate the real world on falsehoods is like trying to make your way around the state of Mississippi using a map of California. You'll just be frustrated, disoriented, and confused because you'll never get to where you want to go. In the worst-case scenario, you'll end up dead because you walked off a cliff thinking that it was a highway. Ultimately your goals will never be met and your will thwarted.
This is a prison.
But what does this look like beyond the object lesson of a wrong map? If you live your whole life thinking that sex, wealth, and power will make you ultimately fulfilled (which is what our culture tells us) you'll end up bitter and frustrated. No amount of money is ever enough, and power—at least as the world defines it—is nothing more than the liberty to impose your will on others.
If you think fulfillment will come when your political party holds power in Washington, you will—once again—be frustrated, disoriented, and bitter. Salvation is not in Washington anymore today than it was for the Jews in Rome during Jesus's day.
So, back to Jesus's words, "If you abide in my word, you are truly my disciples, and you will know the truth, and the truth will set you free." Jesus is reliable. He's the author of the universe. He knows what will fulfill and what will frustrate. He knows the way to fulfillment, joy, and life.
Later in the same selection of text Jesus says,
Truly, truly, I say to you, everyone who practices sin is a slave to sin. The slave does not remain in the house forever; the son remains forever. So if the Son sets you free, you will be free indeed. 37 I know that you are offspring of Abraham; yet you seek to kill me because my word finds no place in you. I speak of what I have seen with my Father, and you do what you have heard from your father (John 8:34–38).
This helps us. Jesus is clarifying an extremely important point. "Slavery" as applied to the human condition is the sin nature. It's not Caesar. It's not Rome. It's not Pharaoh, and it's not Egypt. It's not England, it's not even the plantation owner. Tyrannical regimes that exist in the world are the result of the slave master of the sin nature. Want to get rid of slavery? Then get rid of sin. Period. The end.
Only Jesus can do this. There is no one else who can free individuals and communities of individuals from the power of the sin nature.
Only Jesus.
This is why Jesus says, in John 14:6a, "I am the way, the truth, and the life."
The world is filled with falsehoods that enslave us because the world is filled with sin. Lies pervade our hearts, minds, and public space because we are bent inward upon ourselves and have one goal: shape the world to my will and do whatever it takes to accomplish that goal, including lie, cheat, steal, and manipulate.
Jesus turns this on its head. He is pure in his love. He is entirely selfless. The will of the other, namely the Father, is his single orienting aim.
As Christians, we are called to this same behavior. To be like Jesus is to be 100% oriented to fulfilling the will of the Father as manifest in Jesus Christ. This is what holiness is all about. This is what freedom is.
Holiness is freedom.
True freedom is not the ability to freely pursue happiness as we each define it. Freedom is the ability to break free from the crooked, perverse, self-centered human nature and live entirely for God. True freedom is holiness.
Paul says in Galatians 5:1, "It is for freedom that Christ has set us free. Stand firm, then, and do not let yourselves be burdened again by a yoke of slavery."** Paul also says in Romans 6:18, "You have been set free from sin and have become slaves to righteousness."
Want to celebrate freedom? Stop sinning and worship Jesus.
* It is strange that Jesus would count "Jews who believed him" as "children of the devil." One could suppose that this implies that belief in what Jesus says does not necessarily equal to belief in Jesus.
** What Paul means here in this particular is that Christ has set us free from Jewish ceremonial laws and regulations but not from obedience to God's moral standards. Yet what Paul means here applies to the bigger picture of what we're discussing now. For Paul, the Law was a tutor to help reveal sin and help the people of God manage the sin nature. Now that we have the Holy Spirit, we don't need a tutor to reveal and manage sin. With the Holy Spirit, the human nature experiences a rebirth. With the Holy Spirit we are free from the natural state of habitual sinning. This means that we no longer need the ceremonial law.
 (Editor's Note: This article was posted first on Dr. Ayars blog site HERE)

Please Note: We moderate all reader comments, usually within 24 hours of posting (longer on weekends). Please limit your comment to 300 words or less and ensure it addresses the content. Comments that contain a link (URL), an inordinate number of words in ALL CAPS, rude remarks directed at the author or other readers, or profanity/vulgarity will not be approved.