Monday, October 12, 2020 @ 7:49 AM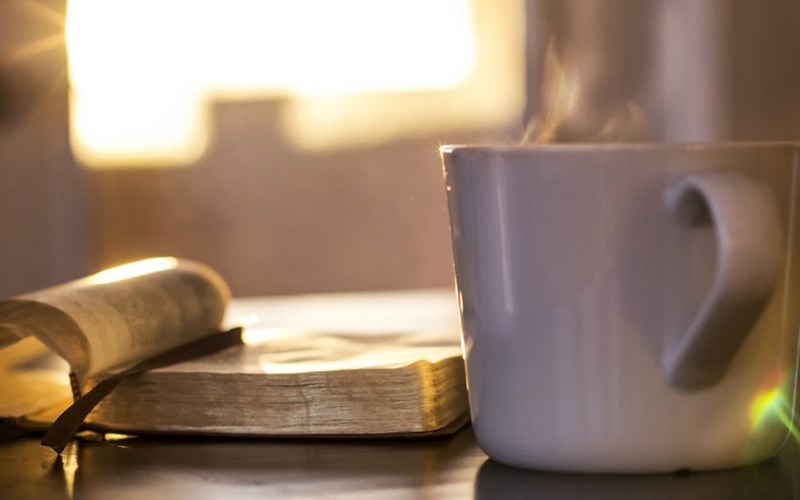 ATTENTION: Major social media outlets are finding ways to block the conservative/evangelical viewpoint. Click here for daily electronic delivery of The Stand's Daily Digest - the day's top blogs from AFA.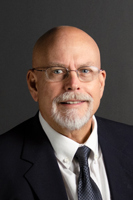 Rob Gardner
Retired AFA Staff Member
MORE
Monday
We Aren't Listening
Listen, O Israel! The LORD is our God, the LORD alone. And you must love the LORD your God with all your heart, all your soul, and all your strength (Deuteronomy 6:4-5 NLT).
As a nation and as a people, we need to listen and pay attention to this Scripture. We must return to God; loving Him with all of our hearts, souls, and strength.
Dear Lord, prick the hearts of the masses and bring us back to you. Amen.
Tuesday
His Infallible Word
For we cannot oppose the truth, but must always stand for the truth (2 Corinthians 13:8 NLT).
God's Word. It's truth. It's infallible. It's perfect. It's inerrant. It's our map to life – this life and everlasting life.
Read it. Study it. Live it. Believe it. There is nothing in this world that is this perfect and true. Thanks be to God!
Lord God, bring us to the point we live your Word, every day. Thank you, Lord, for giving us another day. Help us to live today like the gift that it is. In Jesus' name, I pray. Amen.
Wednesday
Relying On Grace
The two men urged them to continue to rely on the grace of God (Acts 13:43 NLT).
But the apostles stayed there a long time, preaching boldly about the grace of the Lord (Acts 14:3 NLT).
The believers there had entrusted them to the grace of God to do the work they had now completed (Acts 14:26 NLT).
We believe that we are all saved the same way, by the undeserved grace of the Lord Jesus (Acts 15:11 NLT).
But my life is worth nothing to me unless I use it for finishing the work assigned me by the Lord Jesus—the work of telling others the Good News about the wonderful grace of God (Acts 20:24 NLT).
For the sin of this one man, Adam, caused death to rule over many. But even greater is God's wonderful grace and his gift of righteousness, for all who receive it will live in triumph over sin and death through this one man, Jesus Christ (Romans 5:17 NLT).
God saved you by his grace when you believed. And you can't take credit for this; it is a gift from God. Salvation is not a reward for the good things we have done, so none of us can boast about it (Ephesians 2:8-9 NLT).
I'll leave you with one simple question:
Are you reliving God's grace every day?
Lord Jesus, thank you for obeying the will of God, our Father. When you said, "Your will be done," it was your total submission to His plan. That plan was coming to completion with your sacrifice on the cross which canceled sin then, now, and forever for those who believe. When God raised you from the dead, it opened heaven's gate for all of us who believe in you, repent of our sins, and follow you. Through Jesus' act of obedience, we are now able to enter into the very presence of the almighty God. Your sacrifice is the grace that we should relive every day of our lives. Thank you, Jesus, for saving us from ourselves. Amen and amen.
Thursday
The Good Fight
Fight the good fight for the true faith. Hold tightly to the eternal life to which God has called you, which you have declared so well before many witnesses (1 Timothy 6:12 NLT).
We are in a fight every day on this earth. It is sometimes a physical battle but more often it is spiritual. There is a spirit of evil that is becoming more and more prevalent. Satan and his army of demons do their best to get in our way every day. We need to turn to our faith and fight as we have never fought before. The Devil can't stand in the presence of Jesus, so clothe yourselves in Christ.
If you want to know more about fighting in the spiritual realm, study Ephesians 6:10-17. Paul speaks directly to how to be victorious.
Thank you, Father, for your Word and its instruction. Amen.
Friday
We All Slip
I cried out, "I am slipping!" but your unfailing love, O LORD, supported me. When doubts filled my mind, your comfort gave me renewed hope and cheer (Psalm 94:18-19 NLT).
Do you remember sliding down a hill on a Slip 'N Slide™? Do you remember that plastic in which you turn on the garden hose water to make it a slippery surface? Well, in life, everything can be going great, then you hit that slick surface. Your feet go up above your head, and you land flat on your backside.
Sin creeps into our lives through our daily routines. Suddenly, it has you down, and your life is quickly sliding far from God's plan for you.
Isn't it time that you cry out for God? Isn't it time to ask Him to come back into your life? Don't you want to feel the joy that only He can provide? It's your decision, God or sin. They can't co-exist.
Dear Lord, thank you for pulling us back into your mighty grasp. In Jesus' name, I pray. Amen.
Saturday
Ability to Love
This is real love – not that we loved God, but that he loved us and sent his Son as a sacrifice to take away our sins (1 John 4:10 NLT).
We cannot begin to love others until we accept the love of Jesus for ourselves. Accepting the love of Christ opens our hearts to begin to understand how deep, wide, and broad the gospel is to the world.
Dear Lord, let us each begin a path of understanding your gospel. Walking with you, Lord, is just the beginning of a lifelong education of the true meaning of love. Help us to walk, listen, and soak up your presence in our lives. In your mighty name, we pray. Amen.
Sunday
We Are Rescued – We Are Redeemed
I am crucified with Christ: nevertheless I live; yet not I, but Christ liveth in me: and the life which I now live in the flesh I live by the faith of the Son of God, who loved me, and gave himself for me (Galatians 2:20 KJV).
No matter our current situation, we can rest in the fact that those that are "in-Christ" are "good-to-go" and will be taken care of in life and in death. I've made the statement, and certainly not the first to use it, "I am good either way".
Knowing Jesus as our Savior gives a person the courage to face any situation in their lives. We know that our true home awaits us, and we are only a visitor to this world. That said, I'm in no hurry to get to my heavenly destination, but I'm assured that I have a much better home waiting.
Friends, do you know Jesus? Can you say that you are "good either way?" If not, isn't it time to make that decision?
Jesus is waiting, but will never force Himself on you. You have to accept Him, turn from your wicked ways, repent of your transgressions, and proclaim Him as your Savior. He is there. What are you waiting for? Every breath is a gift, and we never know when we might take that last. Make your decision wisely and quickly.
Dear Lord, let someone who reads this decide for you as their Savior. Amen.
Comments will be temporarily unavailable. Thank you for your patience as we restore this service!
Please Note: We moderate all reader comments, usually within 24 hours of posting (longer on weekends). Please limit your comment to 300 words or less and ensure it addresses the content. Comments that contain a link (URL), an inordinate number of words in ALL CAPS, rude remarks directed at the author or other readers, or profanity/vulgarity will not be approved.